Forty years ago, renowned naturalist Ronald Lockley built three shorebird roosts in the tidal lagoon at Tahuna Torea. His efforts supported hundreds of godwits, knot, tōrea, stilts, terns, white-faced herons and other birds, but as they became overgrown and eroded, they stopped functioning as shorebird roosts.
Since then, a lack of roosting habitat in the Tāmaki Estuary has seen a significant decline in the numbers of kuaka (bar-tailed godwit), huahou (lesser knot) and tōrea (South Island pied oystercatcher). Birds have abandoned the roosts because vegetation growing on and around them means they can't keep an eye out for potential predators.
Now, with funding from the Ōrākei Wildlink project, local conservationist Shaun Lee has instigated a roost restoration project.
"It's been incredibly uplifting to see the roosts being used again by a few endangered birds," says Shaun.
Introduced weeds have been removed from two islands, the work undertaken under an Ōrākei Local Board-funded contract, with volunteers trimming much of the vegetation.
Volunteers are now monitoring bird numbers using counts and trail cameras, with a 3D-printed pied stilt (poaka) decoy being used to attract shorebirds back.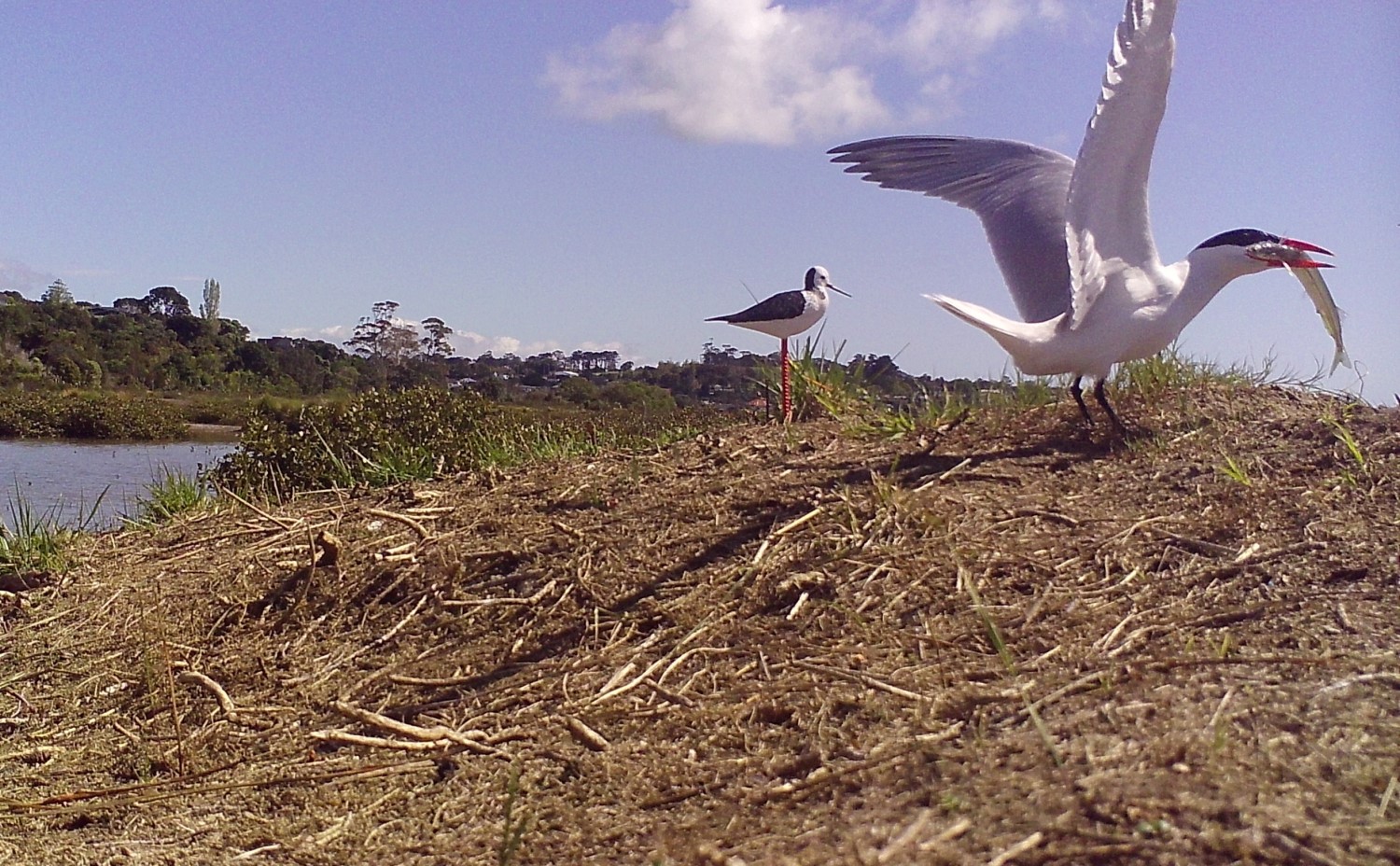 Tahuna Torea is on a long sand bank extending out into the Tāmaki Estuary and can be accessed from Vista Crescent or East Tāmaki Road in Glen Innes, but please respect the wildlife.
Budding birdwatchers should check tides movements beforehand, with the best time to view wading birds between full and half-tide throughout summer.
Stay up to date
Want to stay up to date with all the latest news from your area?  Sign up for your local board newsletter and get the latest in your inbox each month.
Sign up for the Ōrākei Local Board eNews.