"Cup of coffee, scone, piece of cake and I'll have a cop with that please."
Turning up at the local café was different for Manurewa and Clendon residents this week, with serving local police officers doing the serving.
Sponsored by the Manurewa and Clendon Business Associations and supported by Manurewa Local Board, 'Coffee with a Cop' gives residents the chance to meet police officers and experience them as ordinary people rather than cops on the beat.
Manurewa Police Senior Sergeant Pat Knight says it's always good to connect with locals and chat about their issues, and to do it in a neutral venue like a café.
"Our officers are ordinary people and many of them have lived here, been to school here, played sport here and in fact still live here. They are very much a part of the community.
"Sometimes we can be seen as the bad guys, the folk called in an emergency, or the people handing out the tickets, but serving officers will tell you they joined because they want to help their communities."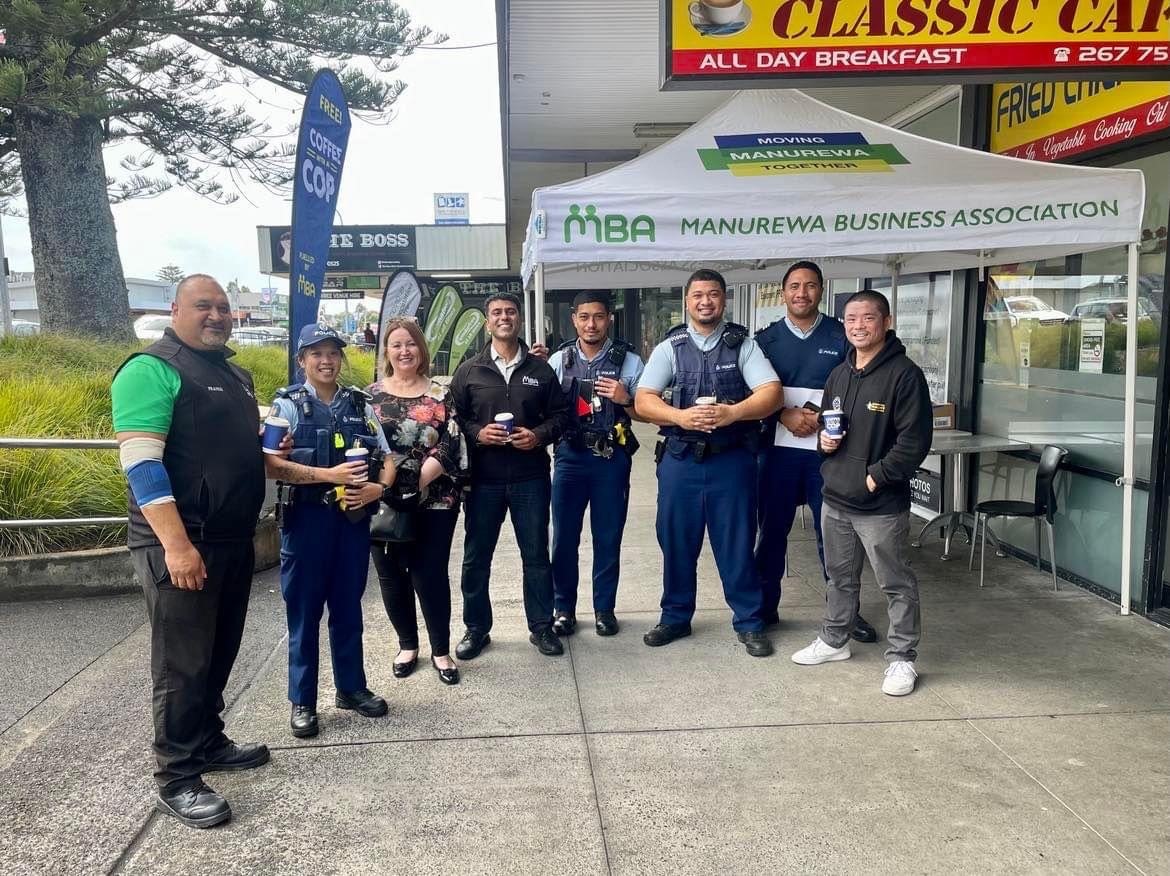 Business Association head Neil Punja says police do a great job and deserve support. "Having people meet locally with the police they see all the time gives them the chance to connect as people first. Our police are a part of our community, just like everyone else".
Started in Clendon in 2019 as part of business and community engagement, with the local business association offering free coffee and cake, it's spread to Manurewa as part of post-COVID-19 business recovery and placemaking.
Local board chair Glenn Murphy was at both events. "Police get a lot of criticism but we know one of our biggest issues is residents feeling safe in their neighbourhoods. It's the police on the beat, the men and women on our streets every day, who make that happen."
Manurewa-Papakura Ward Councillor Angela Dalton joined Murphy, Punja and board deputy chair Matt Winiata at Southmall.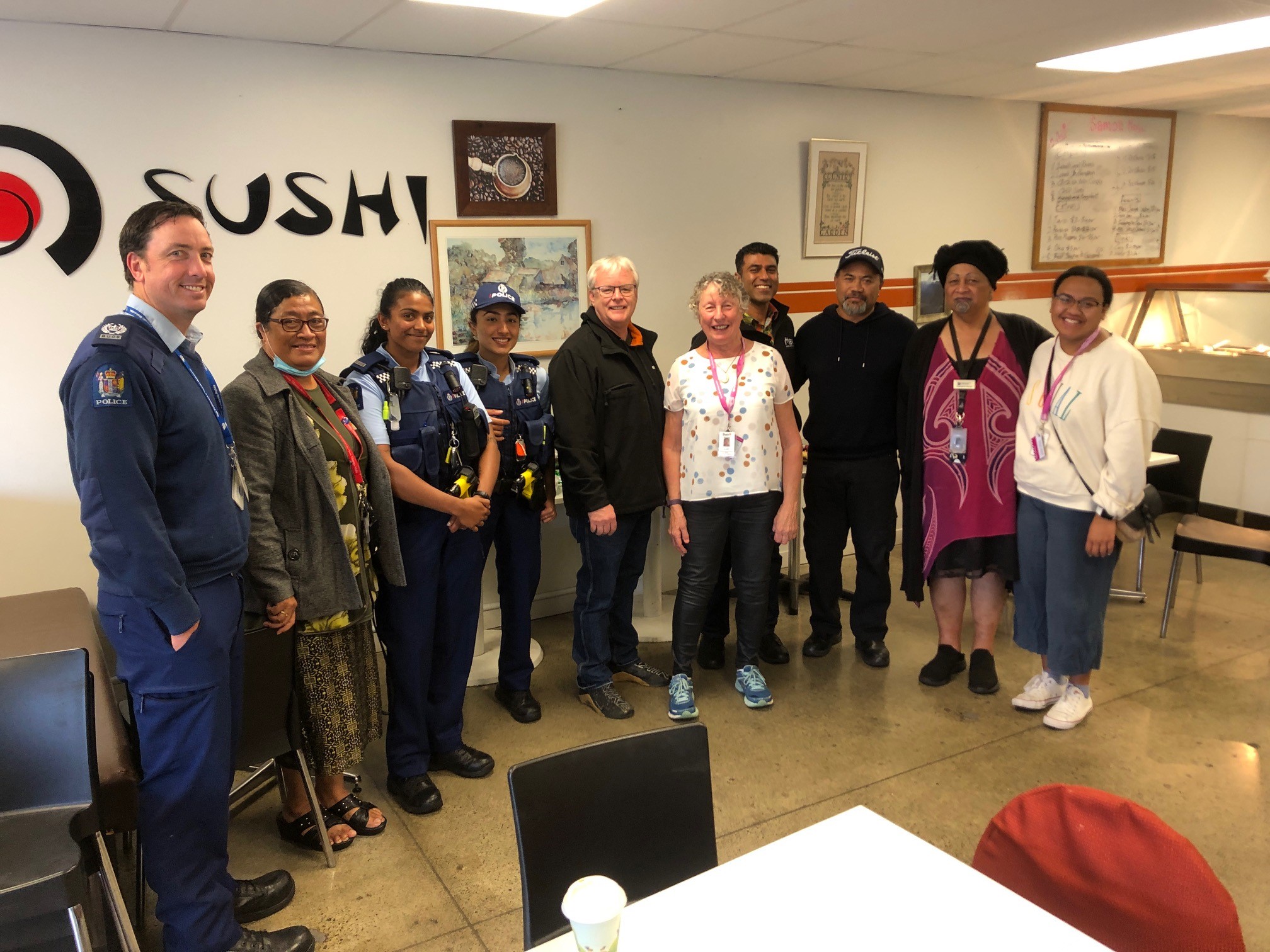 "There were about 60 free coffees handed out, and probably much the same at Clendon. That's a lot of people interacting with police, showing their support, learning a little more about what and why they do it," she says.
"And just as importantly, that's a lot of people police officers get to talk to, hearing about their everyday concerns and what's troubling them. It builds bridges and promotes understanding, which is a great thing. Police officers are a critical part of the community."
Winiata says the event is an excellent venue for members to raise concerns residents have brought to them. "We've talked about youngsters riding dirt bikes in parks, the safety risks of that, and the best way to deal with problem neighbours. That's advice we can help spread."
Also at Clendon were 2023 New Zealand Census representatives, keen to recruit locals for three-month contracts, with training starting in January. With every Manurewa home to be door-knocked, they say it's critical local people do that work. Anyone interested can go here.
Manurewa Coffee with a Cop: 10-11am last Wednesday of month outside Classic Café
Clendon Free Coffee and Cake: 10am-noon last Thursday of month at Angielatte Café
Both events start again in February.