After more than fifty years of combined service for accessibility on public transport in Tamaki Makaurau, two of Auckland Transport's (AT) longest-serving members from the highly respected internal advisory groups are heading off to their well-deserved retirements.
Chris Orr (from Blind Low Vision NZ), and Alison McLellan (from Headway: The Brain Injury Association Auckland) both completed their final three-year tenure this month, as one of ten members on AT's two internal advisory groups.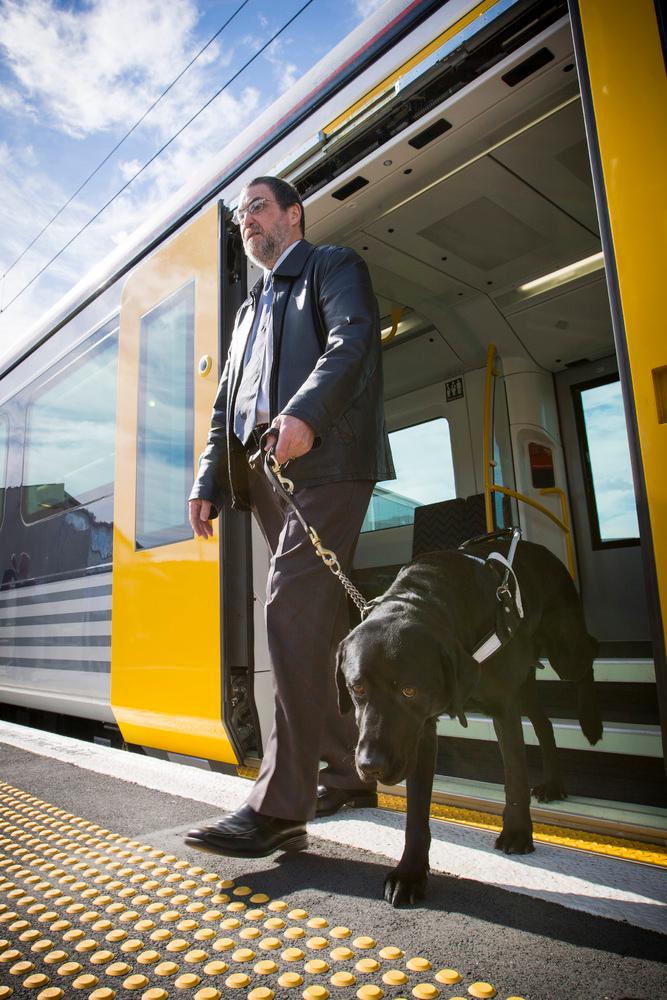 Chris Orr has lived most of his adult life being blind after losing his sight in a shooting accident. Having always been an athlete, Chris carried on with running and eventually went on to represent New Zealand as a winter para-Olympian, and part of the first-ever medal-winning Innsbruck team to Austria. He also represented New Zealand twice in the World Blind Marathon Championships - winning one of those events too.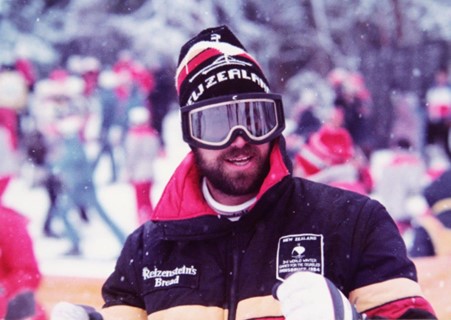 Alison McLellan demonstrates a similar life of dedication and bravery for her family. In 1976, living any parents' nightmare, Alison McLellan's life drastically changed when her 19-year-old son, was in a car crash and suffered a severe brain injury. Being the positive and encouraging person she is, Alison came together with other parents to form the Head Injury Society in 1981 (now Brain Injury Association), a support and advocacy group.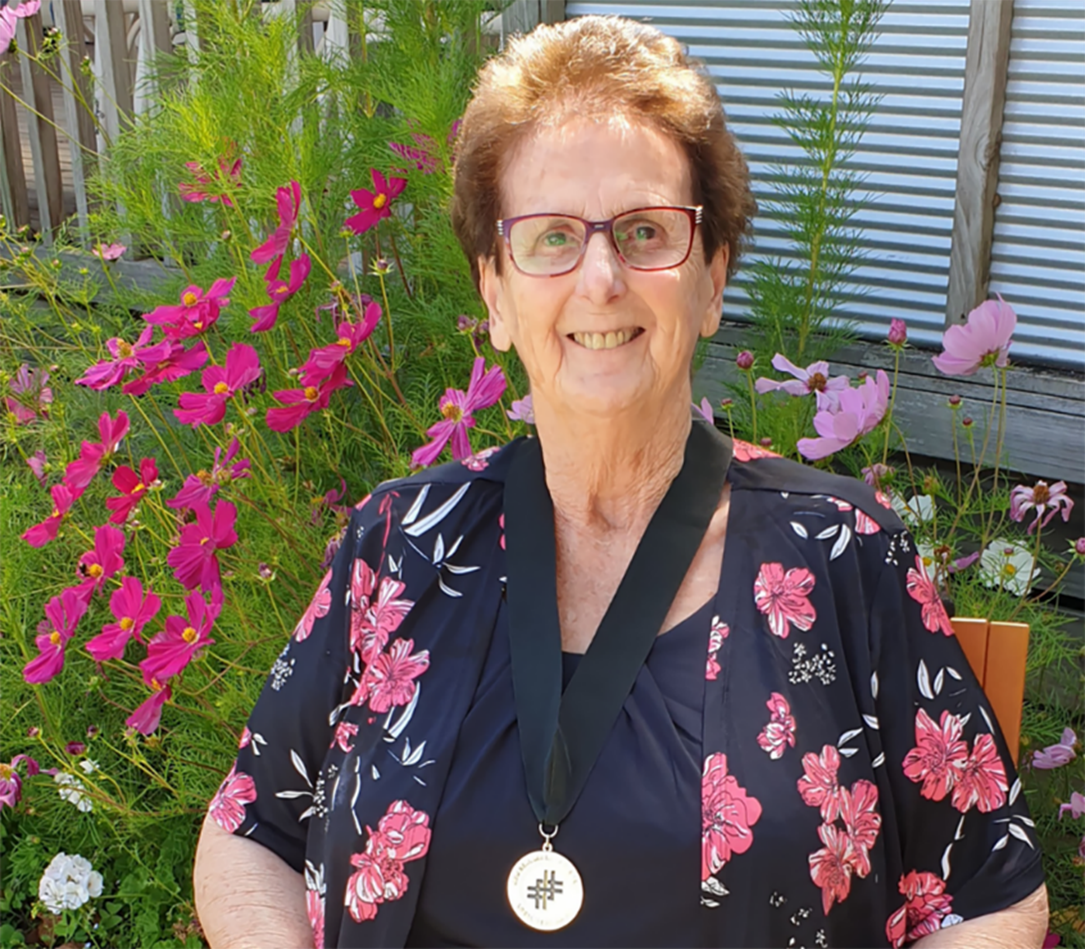 Chris and Alison met when they both joined the Public Transport Accessibility Group (PTAG) focused on accessible service delivery and better public transportation experiences across the Auckland network. They both also have been members of the Capital Projects Accessibility Group (CPAG) focused on the accessible and inclusive design of the public transport network.
In recognition of International Day of Disabled Persons on 3 December 2022, AT is taking the opportunity to recognise the incredible difference the two advisory groups have made, working alongside AT and Auckland Council staff and other key stakeholders.  
In their purpose statement, members strive to achieve an accessible transport environment in Auckland where people of all ages and abilities can access transport choices suitable to their needs; to go about their daily life easily, affordably, safely, and as independently as possible. 
Both groups are not shy to 'roll-up their sleeves to get things done' and provide subject matter expertise directly to staff and numerous projects. Their accessibility advice is far-reaching on strategy, policy, design and build across the network for bus, rail, ferry, Total Mobility (taxi services for those who can't easily use public transport), as well as OnDemand services, active modes like cycling, and numerous other operational services and transport facilities.
In the past three years, the advisory groups have also had to contend with COVID-19, but both PTAG and CPAG have persevered and kept meeting regularly, virtually and in person to support staff so that projects could be delivered with the desired accessible outcomes. 
Some of their many successes for Auckland and diversity of projects include:
Alison McLellan commented on her time with AT and the different iterations of the many panels:
"For more than 25 years I have served on the different advisory groups representing Acquired Brain Injury to try to improve the accessibility in Auckland for impaired persons in negotiating their way around Auckland. Gradually over the years, improvements have been made. 
"All members have worked very hard to achieve the progress we did for the betterment of all impaired persons to be able to use public transport in Auckland. I have had the privilege of working with such professional advisory group members and dozens of AT staff and other stakeholders. But, it is over the past three years, that we, the PTAG and CPAG members with staff, have really changed it up a gear and made an extraordinary metamorphosis, especially the Total Mobility scheme improvements and the welcome introduction of the PlusOne concession for a support person."
Chris Orr is very passionate about the incredible differences that have been made over time for the Auckland public transport network. He also praises the many council and AT staff he has worked with over that period.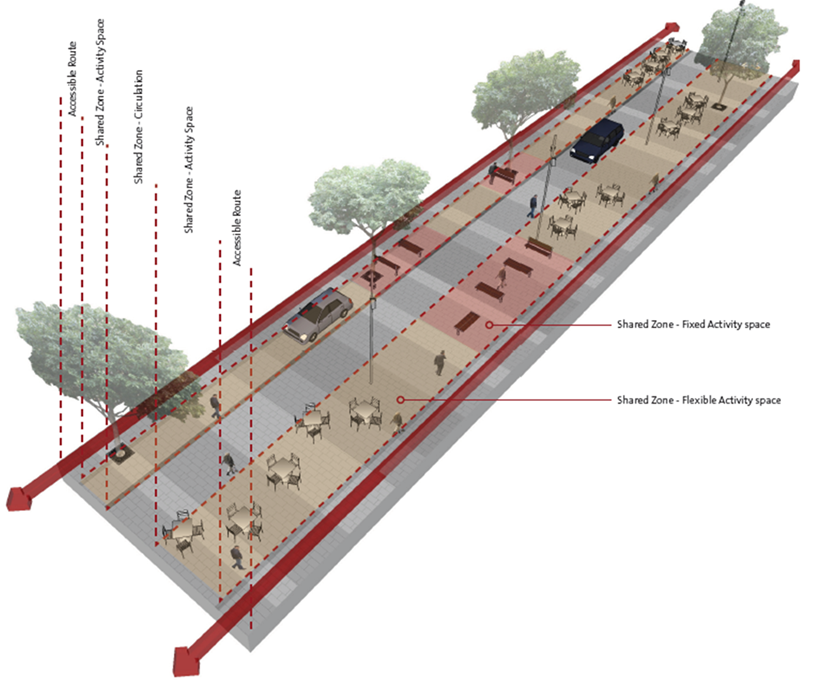 "I think Aucklanders may not always know how much public transport has undergone as a resurgence, changing, and evolving for the betterment of all with accessibility included," Chris says.
"Shared spaces are a great example of agency/stakeholder cross-pollination, working together with Auckland Council. Shared spaces were designed in cooperation with the blind community of New Zealand and the Blind Low Vision NZ organization from 2010-2012. I was very proud of the work we did for the design and development of shared spaces by the council, then adopted by AT. 
"Shared space design ensures access and safety of the pedestrian and active modes, something which had never been done adequately before. Auckland was the first city to achieve this and was subsequently recognized by the World Blind Union as the gold standard at that time with a design which was adopted around the globe as the best practice for safe and accessible footpaths. Then there was the 'Thank You Driver' bus training project developed for the Rugby World Cup 2011 and still in use. 
"But my favorite highlight was working on the new train network, which is just brilliant. We have come a long way as a city since the old stations and diesel engines which have now been retired and replaced by their electric successors.
"All of these projects are examples of how improvements take time, and show that change is an iterative process and needs to be built upon and improved. As each achievement has been reached, we need to move on to to the next - making it better and better for everyone."
Next year, the new 2023 PTAG and CPAG advisories hope to welcome youth members for the first time. They will continue to support Māori wellbeing, encourage Auckland's culturally diverse communities and LGBTQ+ community and tackle safety. They will also tackle the questions of equity, accessibility and carbon reduction for climate change.
The membership panels are drawn from stakeholder group representatives - from general or physical impairment, vision impairment, hearing impairment, cognitive impairment, neurodiversity, senior citizens, and youth with disability.
Acknowledgement of the PTAG and CPAG Advisory Members 2020-2022, and their home teams-
Some agencies have two members listed if a position is jointly held at different times. 
If you have any accessibility-related questions about the Auckland public transport network, visit:
Helpful Resources with Accessibility information