Hazardous waste items, namely batteries, put into household rubbish or recycling for collection are causing a rising number of fires in rubbish and recycling trucks in the Auckland region.
The fires have been occurring more frequently than ever over the last 18 months, with 26 fires in total, with the most recent ones caused by batteries/electrical appliances that have been put into household recycling and rubbish bins for collection.
General Manager Waste Solutions Parul Sood says, "These fires pose a potential risk to the public as well as the truck drivers and their vehicles. Once drivers see a fire in a truck, they have to quickly find somewhere suitable to tip the load out, call Fire and Emergency to extinguish it and try and determine the cause of the fire.

"These fires are preventable, and we urge residents to dispose of their hazardous waste, and particularly all forms of batteries, the right way to stop any more happening."
Fire and Emergency Community Risk Manager Glenn Menzies says it's important to never dispose of a battery in the rubbish or your general recycling.
"If the battery is defective or crushed as part of the rubbish or recycling process, it could cause a fire. The best way to safely dispose of your battery and avoid a fire is to take it to a recycling depot that specifically accepts batteries and e-waste," he says.
Auckland Council says a range of batteries can be dropped off for free at some retail stores. Also visit the council website for information about safely disposing of batteries and other hazardous waste.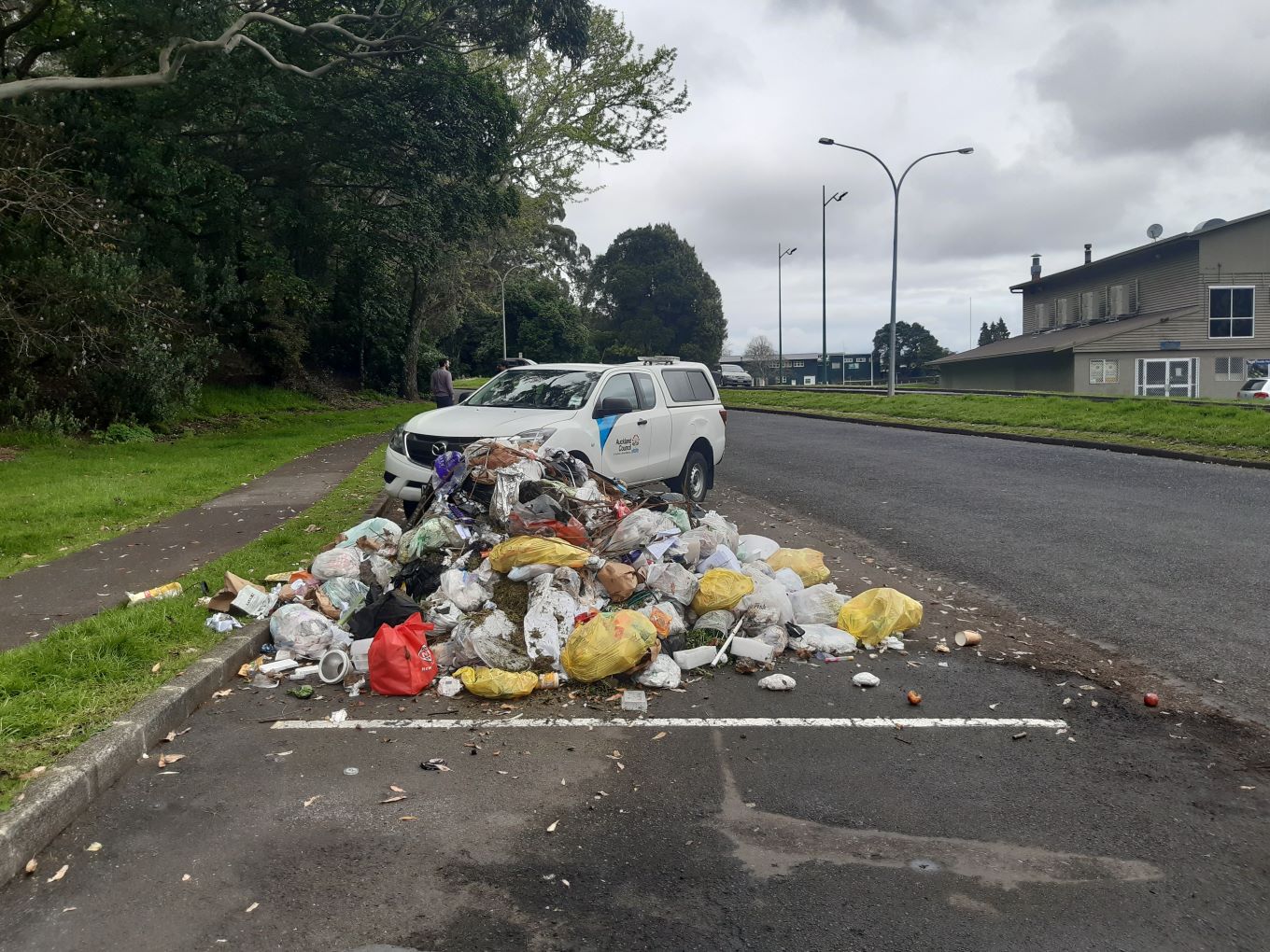 One of the most recent truck fires in Waimauku was the largest for quite some time and it was caused by a battery coming into contact with exposed copper wiring from an electric deep fryer - also inappropriately disposed of in the recycling – and igniting.
"A Lithium Ion battery on its own is not considered dangerous but it is when disposed of inappropriately in recycling and ends up under compaction in a truck or, as is suspected in the case of the Waimauku fire igniting with another item," Parul adds.
Lithium Ion (Li-ion) batteries are used in many products, such as in cordless power tools, mobile phones, laptops and power banks.
Lithium Ion batteries are generally the cause of fires, not the smaller disposable AA, AAA types of batteries.
According to council records there have been 46 fires in a range of collection vehicles or across three collection services, rubbish and recycling trucks in the last four years, occurring all over the Auckland region. 
In 2019 there were 10 fires, 9 in 2020, 18 in 2021 and nine so far this year. There have been 26 fires in recycling collections, 16 in rubbish and four in inorganic.