Seismic strengthening works for the Henderson Youth Facility will begin in the new year.
Located at 20 Alderman Drive, Henderson, the two-storey building currently houses Zeal West on the ground floor and Community Waitakere on the upper floor.
The building is in need of strengthening as it has been assessed as earthquake-prone following the completion of Detailed Seismic Assessments (DSA) in 2018 and a subsequent revision in 2020.
Works to improve the seismic resilience of the building will take place from 31 January to early April 2023.
During this time, Community Waitakere will relocate temporarily to a new space at 1/20 Alderman Drive, Henderson.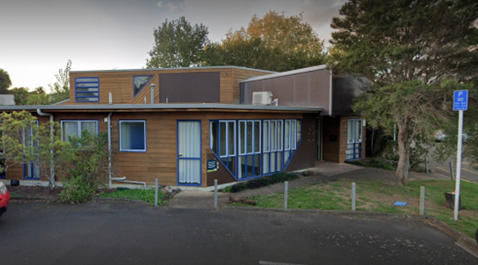 Zeal West will continue to operate as normal in the building as the works on the ground floor are limited and won't impact the running of its services.
Additional improvements to the building such as fire safety enhancements, new lighting installations, and various repairs and maintenance works will also be carried out at the same time.
Auckland Council's General Manager of Parks and Community Facilities Taryn Crewe says the works are necessary to improve the overall seismic resilience of the building.
"Henderson Youth Facility is a much-loved and well-used space by our local communities, and we need to ensure it continues to remain accessible for everyone to enjoy.
"Under the current earthquake-prone building legislation, we are required to strengthen the building. This means we will need to close off an area of the building for a few months to carry out these essential works.
"We understand that this will bring some disruption to our customers and their customers, and we appreciate your patience as we work towards delivering a safer and improved facility for our communities to use."
Funded by the council's regional seismic strengthening programme, this project is one of the four seismic pilot projects that the council is undertaking to gain a better understanding of seismic retrofit projects. 
The learnings from this project will help determine the best value for money for future seismic strengthening works and will identify the most effective approach for repairing earthquake-prone buildings of different design, age, complexity, and risk. 
Visit Zeal West and Community Waitakere Facebook pages for ongoing updates.
Staged approach to seismic strengthening
The Henderson Youth Facility building is structurally interconnected to the West Wave Recreation Centre so once the works have been completed at the Henderson Youth Facility, seismic strengthening works for the West Wave Recreation Centre will begin in mid-April 2023.
Strengthening the two interconnected buildings will be completed in a staged approach to minimise disruption to staff and customers.
For all the latest updates on the seismic strengthening works at the West Wave Recreation Centre, please visit the West Wave Pool and Leisure Centre website.