Check your letterbox for the January-February issue of OurAuckland magazine. You can download your copy online too here [PDF]
In this issue: Check out some of the best spots to swim, cool off and unwind this summer, discover some free family fun, read about kayaking in Puhoi, find out what's happening in your local area, and much more.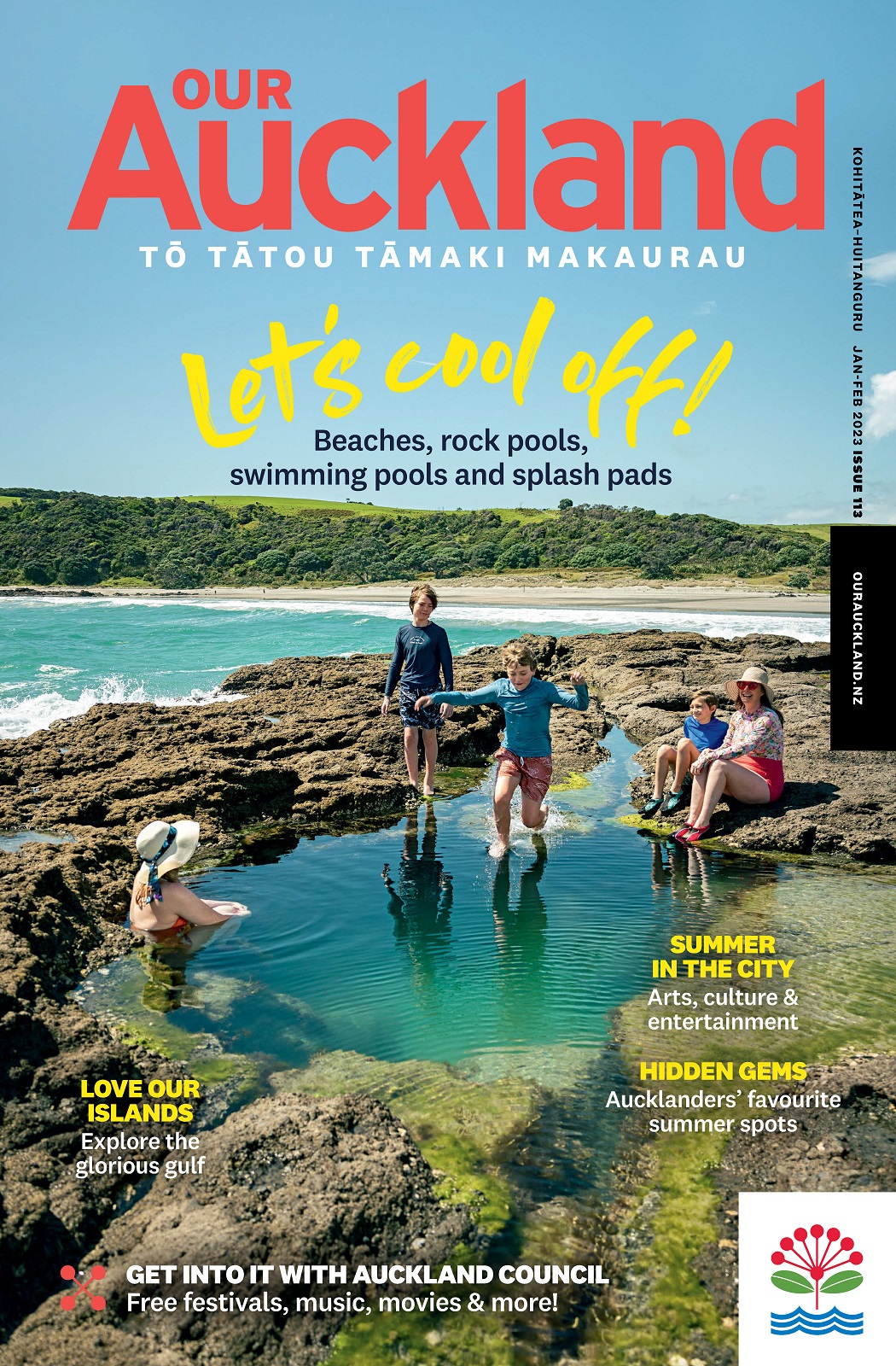 And from live music and free films to Waitangi Day and Anniversary Weekend celebrations, we'll keep you up to date with all the amazing events and celebrations that are taking place across our region for whānau and friends alike.
Don't forget to check our latest 'Secret Spot', and we'll bring you the news and council updates from your local area.
Remember to keep an eye out on Facebook, Instagram and OurAuckland.nz for everything from inspiration for weekend adventures to regular updates on what's on offer for everyone across the Auckland region.
The OurAuckland magazine is delivered to homes throughout the Auckland region as well as being available to pick up at transport hubs, libraries and other council facilities right across Tāmaki Makaurau.
There are 14 versions of the A4 magazine – providing news and events for the 13 Auckland Council wards and one version for areas spanning ward boundaries.
A large-print version is available from libraries for people with sight impairments or those who prefer the larger format.
Previous editions of the magazine are available to read online here.
OurAuckland magazine discontinued
Auckland Council has announced that this issue of the OurAuckland magazine, Janurary-February 2023, will be its last. However, content featured in the magazine, and more, will continue to be available online through the OurAuckland website, as the council shifts to a focus on growing its reach through digital channels.
The magazine, which has been produced in partnership with content marketing agency Medium Rare since July last year, has been a regular feature in the letterboxes of Aucklanders since it was launched in March 2011.
Given the challenging financial environment the council is currently operating in, and increased print and distribution costs, the decision has been made to no longer produce and publish a print edition of OurAuckland.