Tāmaki Makaurau really shines in summer, showcasing why its name can be translated as "desired by many". Those of us who call Tāmaki home are fortunate to have our region's birthday in the middle of summer. With so much on over the three-day weekend, we are also spoilt for choice with ways to celebrate.
Free entertainment in parks across the region
Auckland Council's Music in Parks and Movies in Parks are the perfect way to spend an afternoon or evening and this weekend starts with the premiere of this summer's Movies in Park season. Whānau-friendly movies are on the cards for both Friday and Saturday evenings with great pre-show entertainment for tamariki to enjoy. Grab your camp chair or picnic blanket, some kai for dinner and enjoy movies under a billion stars.
For music lovers, the ever-popular Opera in the Park returns to St Heliers on Saturday evening, to showcase some of the best and up-and-coming talent from New Zealand Opera as they explore what celebrating our cultural diversity would look like within the genre. Or if you're keen on something more alternative rock and reggae inspired, head to Pukekohe on Sunday afternoon for some incredible tunes.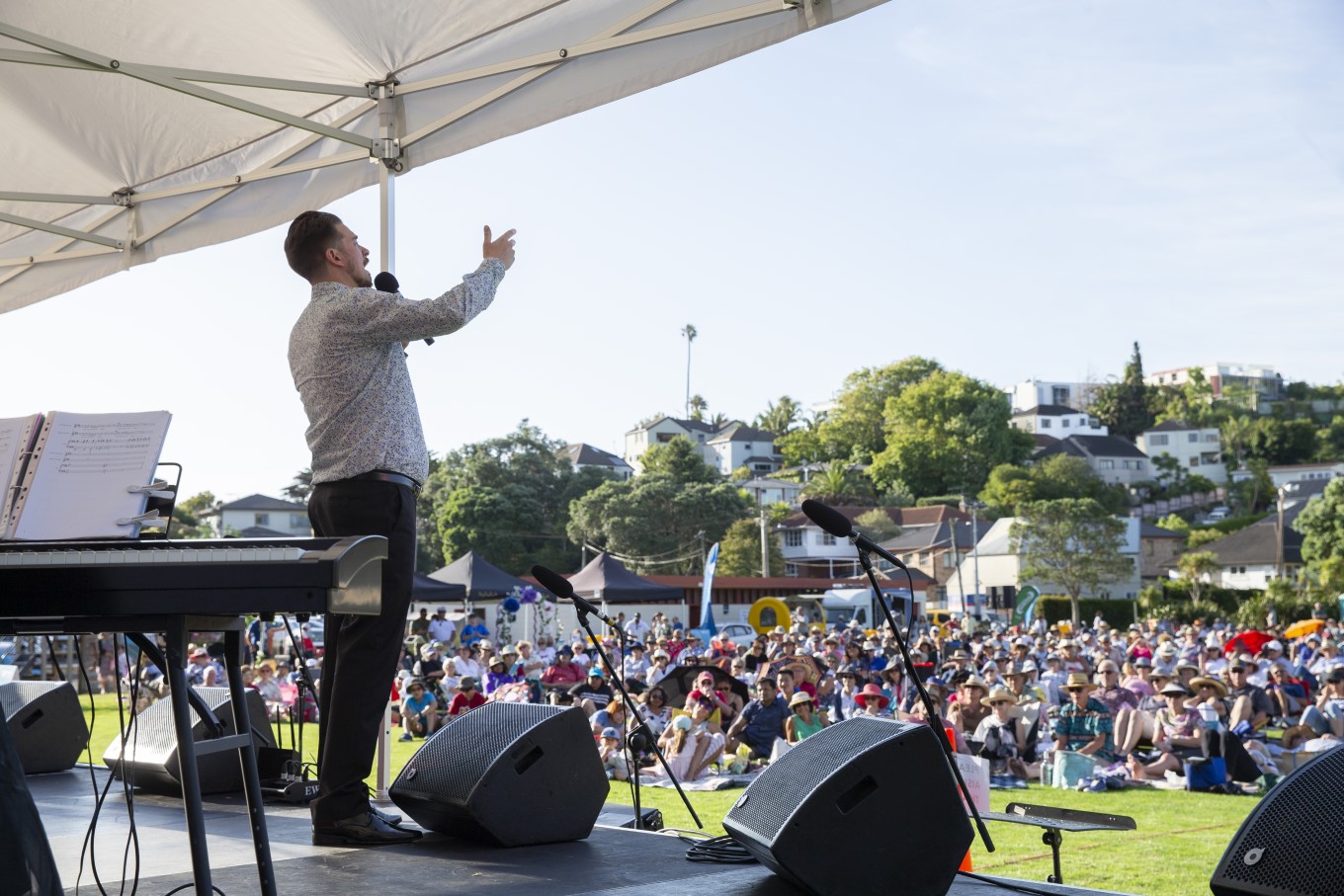 Happy Birthday Vector Lights
Celebrate an enlightening fifth birthday this weekend with a replay of the dazzling light and music show that launched Vector Lights. Find your favourite vantage point and enjoy the glittering and glistening coming off the harbour bridge.
Designed to showcase a vision of creating a smart energy future, the six-minute sustainable light and sound show references Tama-Nui te Rā (the sun), Hikohiko (electrical energy), and Hei te Ao Mārama (the future world of light). Shows will play from 9pm until midnight, every 15 minutes.
Head to the Vector Lights website and listen live from your favourite viewing spot. Some of the best viewing places include Little Shoal Bay, Westhaven Marina, and Silo Park.
Street performers return
Amazing and vibrant street performers from across the world return to Auckland's waterfront for the 23rd edition of the Buskers Festival to provide entertainment in the heart of the city. A must-see over Anniversary weekend, expect four full days of energetic, mind-boggling displays of fire breathing, balancing acts, acrobatic, magic, rola bola, dance, comedy, cyr wheel and so much more!
Performers will be entertaining in five locations over the weekend including night shows in the heart of the Viaduct. Remember that street performers make their living through their audience's generosity, so bring some cash along top show your appreciation with a koha (donation) To find out what to expect and where to find it, head to the buskers festival website. The Buskers Festival is supported by Waitematā Local Board, Eke Panuku and Auckland Council.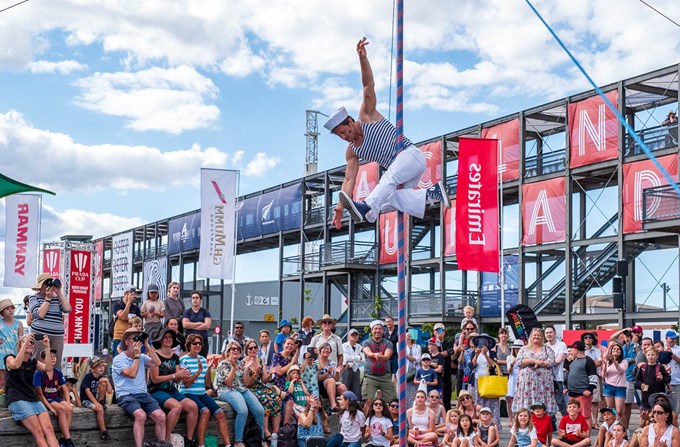 Take a trip underwater … virtually
Check out amazing underwater worlds at the New Zealand Maritime Museum. The virtual reality pop-up is only there over the Anniversary weekend and allows users to discover underwater worlds through videos that compare different marine environments. Learn what causes ocean damage and what actions can be taken to protect the marine environment.
We are sailing…
The history of Tāmaki Makaurau is linked to the sea and that is celebrated every year with one of the world's biggest one-day regattas. This year is the 183rd running of the Auckland Anniversary Day Regatta and viewing locations are available all around the Waitematā with some of the best on Takaparawhau / Bastion Point or Maungauika / North Head or at the end of Princes or Queen's wharves.
The regatta attracts a huge and varied fleet of sea-going vessels including tall ships, sloops, multi-hulls, classic yachts and launches, vintage tugboats with the Royal New Zealand Navy providing the flagship for the event. One of the highlights of the day is the launch parade at the beginning of the afternoon. Best viewing is along Westhaven or Princes Wharf.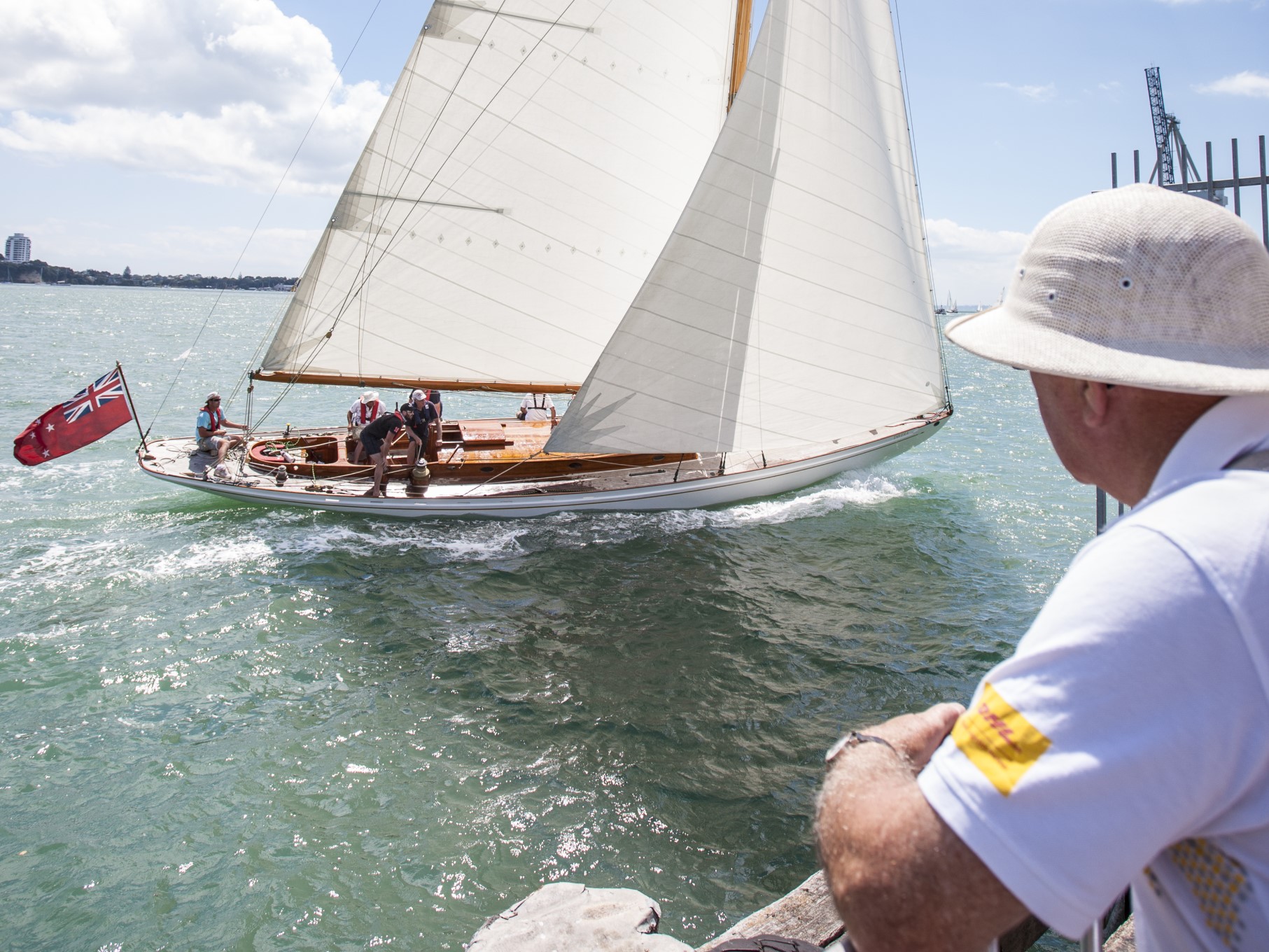 100 years of a touch of wilderness
Take the whānau to Auckland Zoo and take in the incredible exhibition that celebrates a century of walking on the wild side in central suburb of Western Springs.
Open to all Auckland Zoo visitors, this dynamic experience in the Zoo's exhibition space, The Domes, offers a rich and colourful journey into the Zoo's past, present and future, and everyone is invited to share favourite zoo memories for the next 100 years.
Final days of Robin White
This weekend is the last chance to take in the stunning art of Aotearoa New Zealand artist Dame Robin White. A stalwart of the art scene for decades, Robin's work has been influenced by numerous people and cultures. Take in an intimate journey from Robin's landscapes though to her collaborations with other artists from across Te Moana-nui-a-kiwa (the Pacific Ocean).
This collaboration between Auckland Art Gallery Toi o Tāmaki and Te Papa is a project of national importance and must be seen. Be sure to get in to explore the exhibition this weekend.
For more events that require ticketing, head to the Tātaki Auckland Unlimited website for a variety of great events, including the Auckland Stadiums Summer Concert programme), the Gardens Music Festival, speedway meetings, and comedy shows.