With consultation now open on Auckland Council's Annual Budget, Rodney residents are being urged to give their feedback on proposals that impact the area.
The budget aims to address an estimated $295 million shortfall while prioritising services residents value.
Rodney Ward Councillor Greg Sayers says the council is facing financial challenges that require tough choices and it's important Rodney residents' views are heard.
"Everyone knows we are facing financial challenges and must balance the budget. The shortfall is partly down to the council's services and assets expanding over time, but just like any household budget, things have been made worse by inflation, interest rates and the issues highlighted by the recent storms.
"We have options to address the shortfall. It's time for people to have their say and help shape the budget."
Options to close the shortfall include:
reducing the council's and its organisations' operating costs by another $125 million

a $154 a year / $3 a week (4.66 per cent) rate increase for the average value residential property

selling Auckland Airport shares to reduce debt

borrowing up to $75 million to allow for future financial uncertainty (current policy allows up to $140 million).
Sayers says recent weather events have devastated Rodney communities.
"We are proposing increasing our operating budgets by around $20 million a year to better prepare for future storms but that would likely require rates to increase another 1 per cent on top of the 4.66 per cent proposed."
He says the budget allows for everyday services, $2.8 billion in capital investment for transport, parks, community facilities, city centre and local development, urban regeneration, cultural development and environmental management.
Proposals that reduce or stop services such as community and education programmes, grants, events, Mahurangi Regional Park events, economic development, homelessness funding, community empowerment and youth centre funding could save $20 million.
But, if public feedback opposes the proposed budget, or the financial challenge worsens, it will need to fund the shortfall another way, likely by:
Increasing rates by up to $336 a year / $6.50 a week (13.5 per cent) for average value residential property

increasing debt.
Sayers says there is more in the budget and he's encouraging everyone to read the proposals, share their ideas and give feedback.
The city's 21 local boards are also facing cuts, with a proposal to reduce operating budgets by $16 million.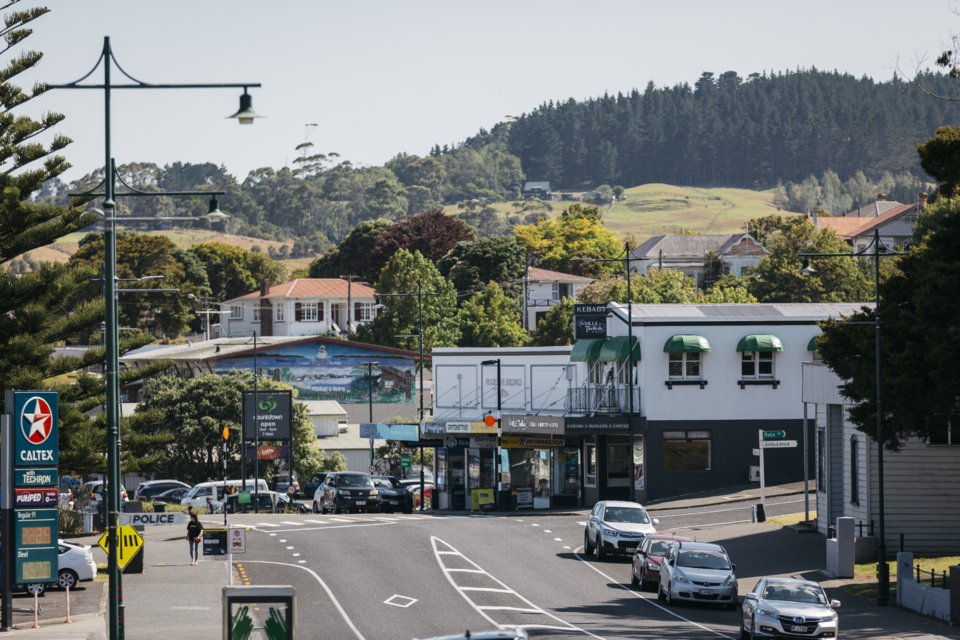 Rodney Local Board area
Chair Brent Bailey says a budget proposal calling for $921,000 of savings in Rodney could hit services.
"With the reduction in our operational budget and everything on the table, we need to know what services residents value most.
"Capital projects and projects funded by our transport targeted rate will continue, which includes public transport and footpath infrastructure improvements.
"Feedback will help us make the right funding decisions for our communities."
Key priorities to continue include:
Develop a new Milldale park with a developer

renew Goodall Reserve skate ramp, Helensville river walkway, Wellsford Centennial Park assets

deliver Warkworth and Helensville town centre improvements.
Key services that may stop or reduce include:
Kumeū and Helensville arts centre grants

Warkworth Library opening hours

events such as Anzac Day, A&P shows and Santa parades

community workers and hall user subsidies

environmental volunteers

ecological restoration

low and no-mow areas in parks

waste minimisation programme.
Have your say
Feedback can be provided online, via email, by phone, post or at Have Your Say events:
Kumeū Library, 296 Main Road, 3 March, 10.30am-12.30pm

Warkworth Library, 2 Baxter Street, 10 March, 11am-1pm

Kumeū Show, 35/41 Access Road, 11 March, 8.30am - 4.30pm
Visit akhaveyoursay.nz/budget before 28 March to find out more.