Tāmaki Paenga Hira / Auckland War Memorial Museum is acquiring the weathervane from Auckland's last Colonial Ammunition Company (CAC) Shot Tower to preserve a unique part of the city's heritage.
The Shot Tower on Mt Eden's Normanby Road, listed as a 'Category 1 historic place' on the New Zealand Heritage List, was determined a risk to life and property by engineers ahead of Cyclone Gabrielle in February 2023. The Tower was demolished later the same month due to the continued risk to surrounding buildings and occupants.
"The weathervane is an interesting local heritage item, and despite circumstances, we're pleased to have the opportunity to acquire it," says Gail Romano, Associate Curator – War History at Tāmaki Paenga Hira.
"The Shot Tower was built to produce the spherical lead shot in several sizes used by New Zealand sportsmen for bird hunting and the like.
"Unlike the brick towers in Australia and some other parts of the world the Colonial Ammunition Company's shot tower was locally constructed in steel. The ammunition company's factory originally stood alongside it."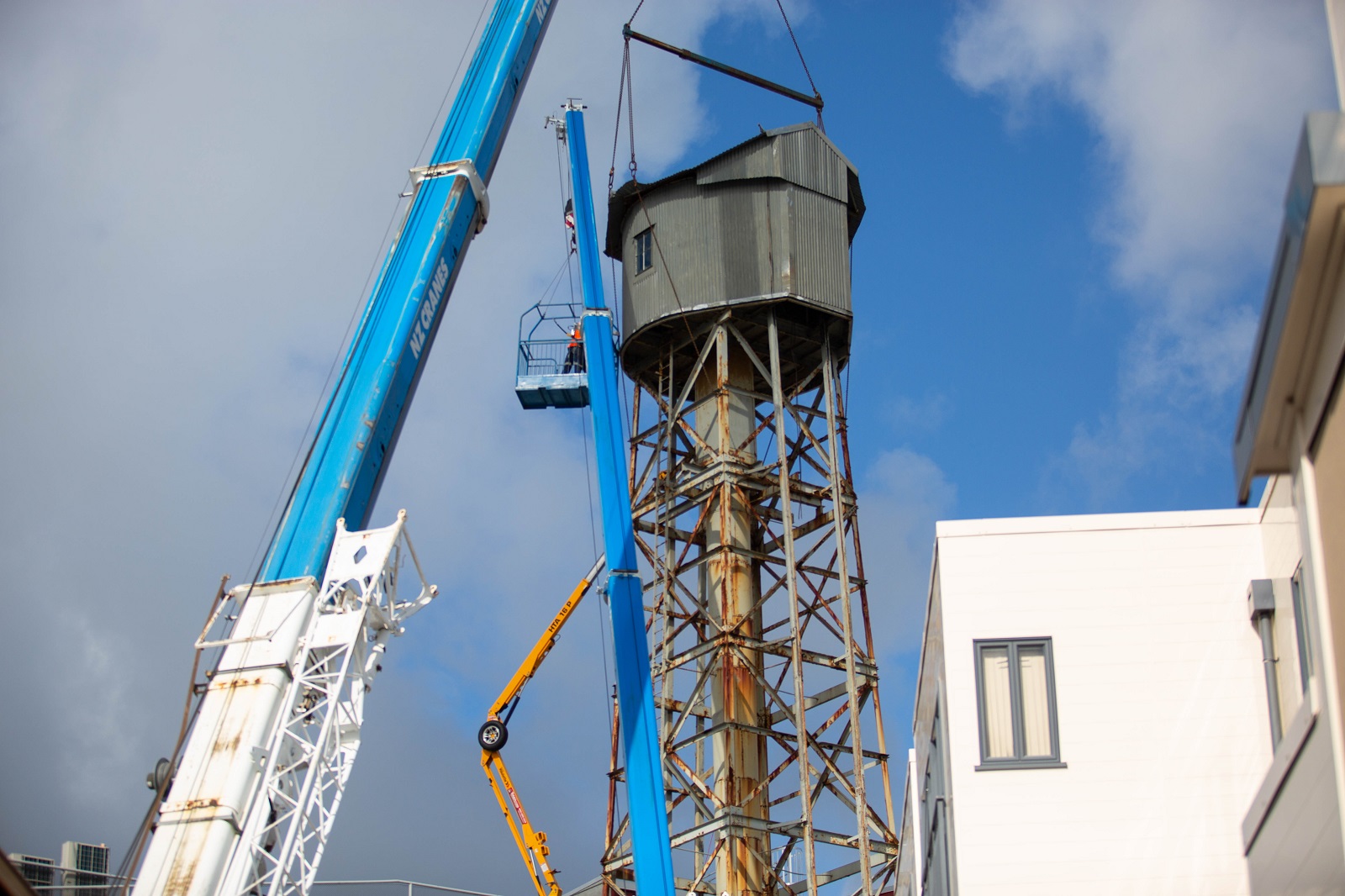 Unitec is also helping to record history by assisting in the creation of a virtual model of the Shot Tower, since it was unable to be preserved in its entirety due to extensive corrosion and poor structural integrity.
"A virtual model will be generated using photogrammetry, a process that uses a large number of high-resolution images to create 3D models," explains Joe Mills, Historic Heritage Specialist at Auckland Council.
"These models allow us to digitally record heritage features in high detail helping us to preserve them for future purposes, enabling ongoing research and examination even after they are gone."
Albert-Eden Local Board chair, Margi Watson, says the community cherishes its heritage and many locals, historians and the Local Board were saddened by the loss of the Shot Tower and had been hoping it could be saved.
"Despite the unfortunate circumstances, I'm hoping that the 3D modelling will make our history more accessible to more people."