A vision for the upgrade of Ōkahu Bay's waterfront park, The Landing, opens up access for the wider community to enjoy the Waitematā Harbour.
The revised concept design for the park will undergo a second stage of public consultation in April.
The overall aim for the refreshed concept plan is to deliver recreational opportunities out on the harbour and enable access to the park for the greatest number of people possible.
The revised design for the park's upgrade was developed following feedback from public consultation on three draft concept designs in 2022.
Ōrākei Local Board Scott Milne says it's important that our parks are vibrant community spaces.
"We are excited to have the opportunity to make this harbourside public park more accessible for everybody to enjoy," says Ōrākei Local Board chair Scott Milne.
"From capacity for kayaking and the growing sport of waka ama, to spaces for people wanting to experience the Waitematā Harbour from the water's edge, The Landing has the potential to better cater to the wider community."
Informed by the consultation feedback, as well as submissions and deputations made during 2022, the Ōrākei Local Board resolved to support the following design elements in the refreshed concept plan: central park-like space, multi-purpose building(s) for clubs and potential new users, a multi-sport paddling centre, storage space for marine purposes and the creation of a 'safe harbour'.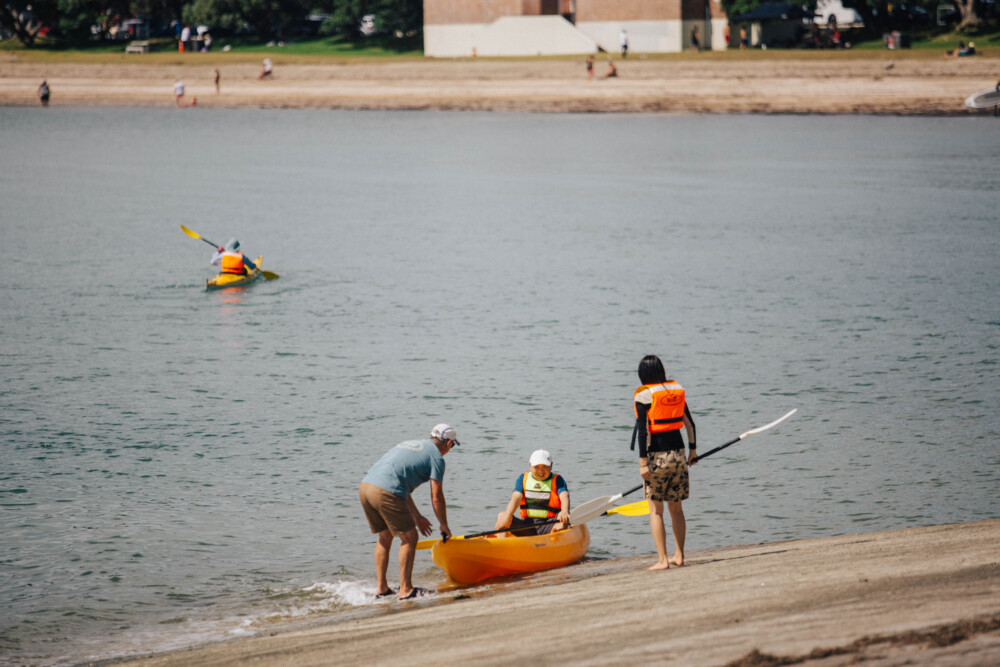 Owner of Fergs Kayaks, Simon Hughes, says Ōkahu Bay is one of Auckland's best city bays.
"It's a fabulously safe location for people new to water activities such as kayaking and paddle boarding. The revised concept design would allow the park to be opened up to the wider public and show them what a great asset we have right here in Ōrākei."
The safe harbour would allow for all-abilities sailing and paddle-craft access, making it a more suitable environment for beginners to learn a new water sport.
University of Auckland Waka Ama club executive member, Georgia Naera, feels that opening up the space would encourage more people to partake in the sport.
"With the proposed design creating more space on shore and larger pontoons, I see the change sparking a growth in Waka Ama as the environment would encourage more activities and events to be based out of The Landing, adding to the exposure of the sport."