The Waiheke Bike Box initiative has put over 300 bicycles into action on Waiheke's roads since opening in May 2022, thanks to ongoing support from Waiheke Local Board.
The board funded the Bike Box as part of its commitment to its climate action plan after cycling advocacy group Cycle Action Waiheke (CAW) presented a plan to create a space to support local people to fix and maintain their bicycles and encourage the uptake of cycling on the island.
The board committed $10,000 per annum which went toward a paid mechanic/coordinator, spare parts and promotions in local media and enabled the project to get off the ground.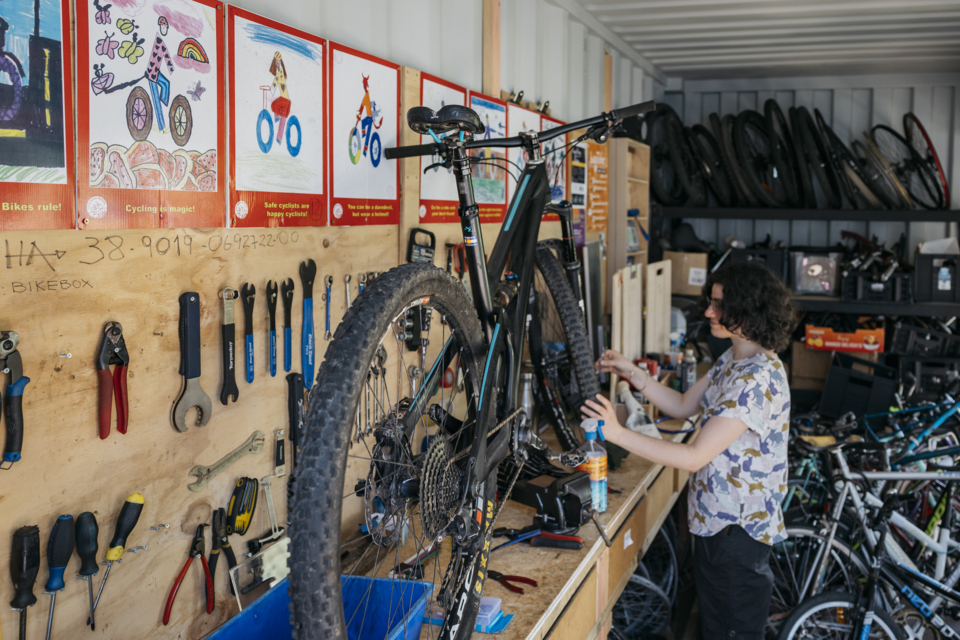 Further support came from Mainfreight who donated a shipping container to be used as a workshop space. The board funded the fit out of the container using material from the Waiheke community recycling centre. The project has also received valuable help from local volunteers donating their time to help the project.
"It's great to see how the island community has welcomed the Bike Box and the impact it is having on the uptake of cycling on the island," says Waiheke Local Board Chair Cath Handley.
Since opening in its shared location with the board-funded Waiheke Resources Trust and Sustainability Centre, the Bike Box has received over 400 visitors, repaired over 250 bicycles, distributed 26 bicycles (plus a bike trailer) and rescued 41 bicycles from local streams. It also acts as a focal point for Cycle Action Waiheke events such as the recent International Women's Day Wahine Bike Fix Workshop.
The success of the project has been welcomed by Auckland Transport (AT) who have supplied the Bike Box with free bike locks, high-vis vests and bike lights to be distributed to those who need them. AT has now committed to further expansion of the Bike Box in 2023 with a reopening hoped to be completed by June this year.
Stay up to date
Want to stay up to date with all the latest news from your area? Sign up for your Local Board E-news and get the latest direct to your inbox each month.
Sign up for Waiheke Local Board E-news.