Many of us feel overwhelmed by climate change and wonder whether our individual efforts are enough.
Collectively, though, we can make a big difference, and one important way you can help Tāmaki Makaurau reach its zero waste goal by 2040 is by recycling your food scraps.
Currently, around 45 per cent of the weight of what we put into our rubbish bins for collection each week consists of food scraps that can be composted - that's around 100,000 tonnes going to landfill each year. This organic waste breaks down anaerobically (without oxygen) and emits carbon dioxide and methane – greenhouse gases that cause the earth's temperature to rise.
As well as using your new food scraps collection service, there are heaps of eco-friendly ways you can dispose of food scraps, so here's an easy guide to get you started.
Home composting: An ideal destination for the uncooked stuff
Composting is nature's way of recycling. With the assistance of heat, moisture, oxygen and a hard-working bunch of microorganisms, biodegradable matter breaks down and is transformed into a rich soil conditioner that you can add to your garden.
Uncooked fruit and vegetable scraps, garden waste, leaves, egg cartons, newspapers, cardboard, hedge prunings, manure and even cotton lint from the clothes dryer can all be composted. It's best not to add cooked foods to your compost bin as they attract rodents. Another great option is to dispose of uncooked food scraps in a worm farm.
If you're not sure where to start, check out the Compost Collective's website or sign up for one of their free courses.
Eat your leftovers and/or share surplus
One of the best destinations for food is your puku (belly). Eating or freezing leftovers is a great way to save money and avoid food waste. The same goes for excess fruit and veges you might have – freeze them or share with others. Your overwhelming glut of feijoas might be met with open arms by your neighbours.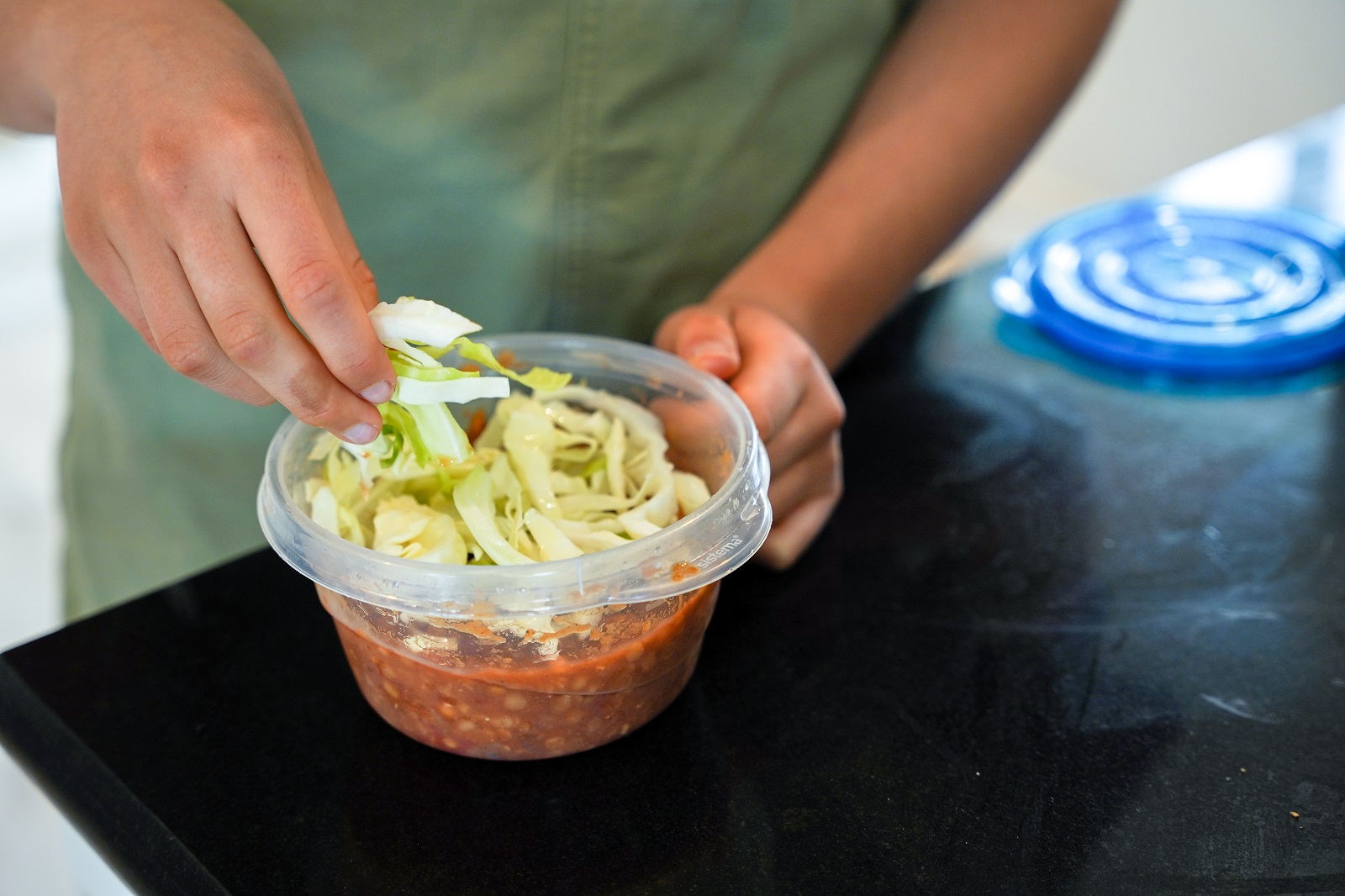 What about cooked food that's gone off?
If that five-day-old frittata at the back of the fridge has slipped your mind, it doesn't have to be destined for landfill. Consider starting a bokashi, a system where food scraps – including cooked foods – are pickled in a compact system (great for apartment dwellers) using a microorganism-rich inoculant.
The liquid end product can be tipped down the sink or toilet and will clean your drains, or you can dilute it with water and use it to feed your plants. The solid end product can be used as compost.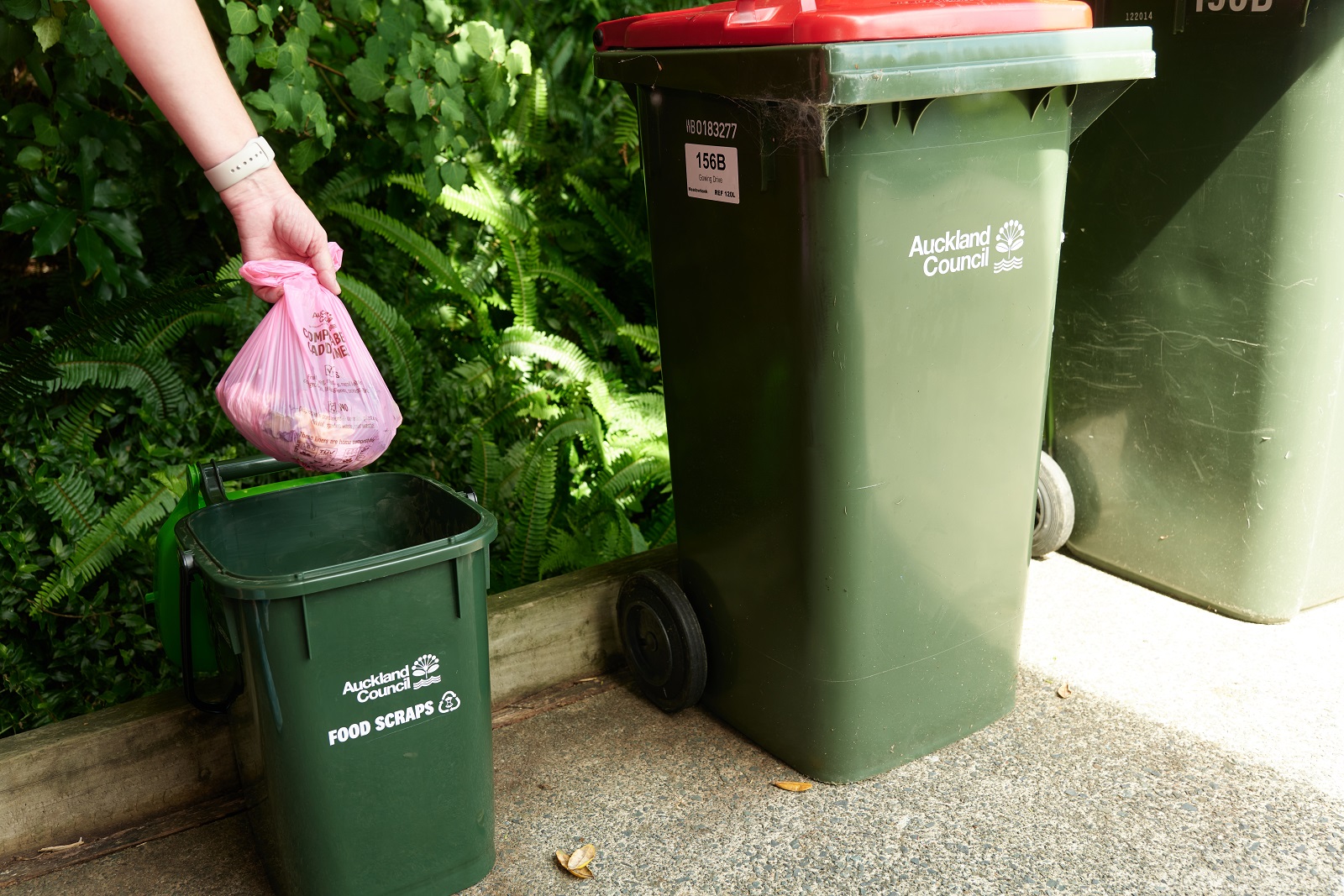 What else can I do if I don't have space for a compost heap, or bokashi doesn't appeal?
Auckland Council's new food scraps collection service is going to be a zero-waste game-changer. Instead of breaking down in landfill and emitting harmful greenhouse gases, an estimated 40,000 tonnes of food scraps each year will be taken to a processing plant in the central North Island and converted into renewable energy and liquid fertiliser.
Between April and October, half a million Auckland households will receive a 23-litre food scraps collection bin that will be collected weekly on your council rubbish collection day, as well as a handy kitchen caddy and a starter pack of compostable bin liners.
Even if you're making compost at home, this food scraps collection service is still a great option because, unlike a home compost system, you can put meat, bones, bread products, pasta and dairy in your council food scraps bin.
It's a win-win for people and for the planet.