Auckland Council's Annual Budget 2023/2024 consultation has received a record-breaking 41,146 submissions, soaring past the previous 34,915 submissions for the Emergency Budget 2020/2021.
Auckland Council Group Chief Financial Officer, Peter Gudsell thanks all the Aucklanders who provided their feedback.
"It's pleasing to see so many Aucklanders engaged with this budget.

"There are some tough choices ahead so it's great we heard from a range of Aucklanders to help inform the council's decision making.
"Over the next few weeks, the council's Governing Body and local boards will consider this feedback, along with other updated information and research, through a series of workshops. An updated draft budget will be prepared in late May, with final budget decisions in June. The Annual Budget 2023/2024 will be in place from 1 July 2023."
Who had their say?
Feedback received through the Annual Budget 2023/2024 consultation came from diverse group of Aucklanders.
"We heard from a wide age range and received a record number of submissions from all ethnic groups," says Mr Gudsell.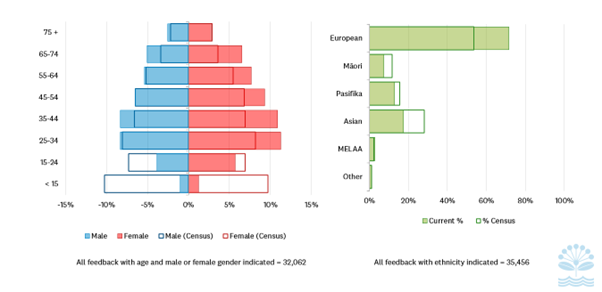 Local board data, however, was slightly skewed.
"As the boards are listed alphabetically, Albert-Eden appeared at the top and as the default option," says Mr Gudsell.
"This means the board was over-represented by those who did not want to provide their local board.
"Generally, we heard less from the south and east and more from central and north Auckland."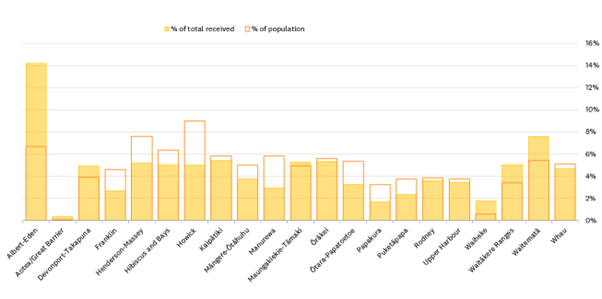 In addition, Kantar Public carried out an independent, demographically representative survey of Aucklanders with 3,989 participants across the region.
A full report of all feedback received is available at AKHaveYourSay.nz/budget.