We don't like to admit it to the rest of the country, but there might be a smidgen of truth to Auckland's reputation for experiencing four seasons in one day. That being said, don't let wild or wet weather prevent you and your whānau from staying active.
Auckland Council's swimming pools and leisure centres have a wide range of indoor activities for young people to burn off energy, develop new skills and have fun.
Check out these great options for play in and out of the water.
Play leapfrog
Jump like a frog, climb like a monkey then swim like an eel at Albany Stadium Pool. This interactive swimming facility was designed with family fun in mind.
Kids will have a blast leaping across over-the-pool lily pads and scaling the climbing wall then plummeting into the water below with a splash. Younger tamariki will enjoy swooshing down the slide in the fun toddlers pool.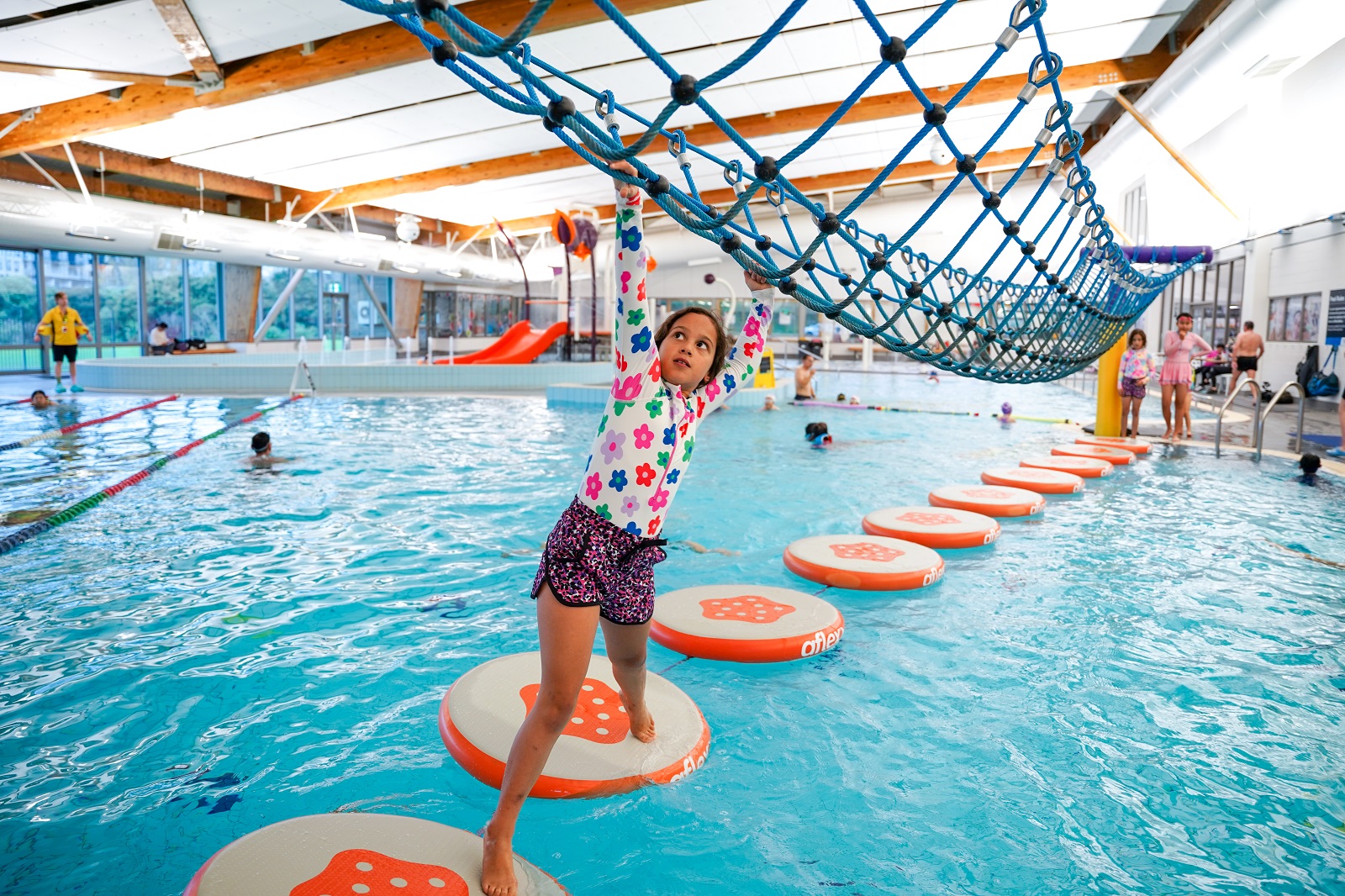 Scale new heights
If you're looking for an activity where kids can challenge themselves and build confidence, try rock climbing at Birkenhead Pool and Leisure Centre. They have walls for a range of levels and their skilled instructors will show you the ropes.
On the bouldering wall you can free climb without a harness as it's only 3m high. The 10m-high wall offers about 40 different climbs, and they also have an advanced wall for experienced climbers with their own gear – something to work towards!
Kids and ninjas-in-training will also enjoy the battle rope where climbers are attached to a safety line and have to use their upper and lower body strength to wriggle their way to the top.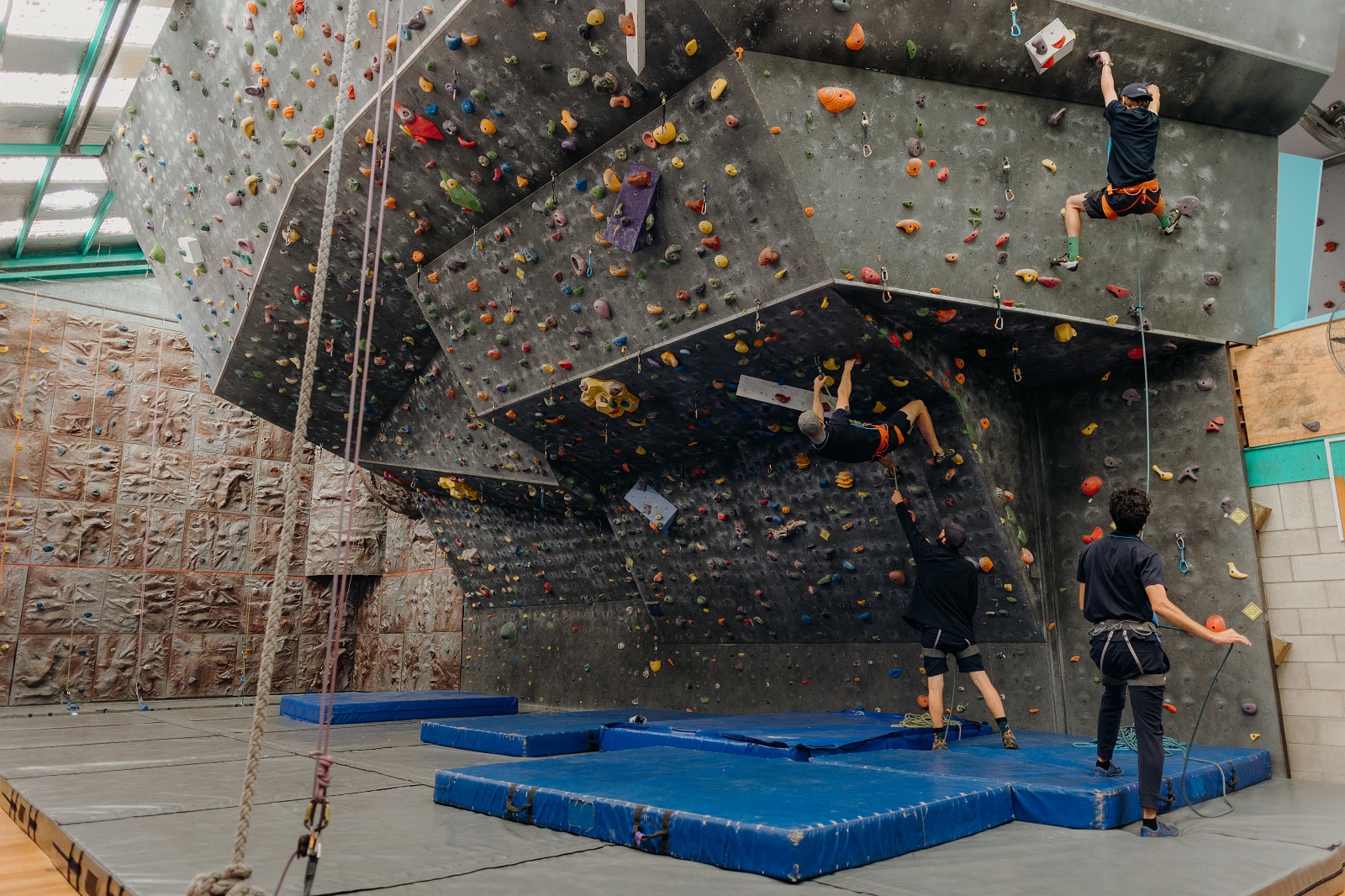 Pop a manu
You won't see a 'No bombing allowed' sign at Ōtāhuhu Pool and Leisure Centre – well, at least not in the dedicated bombing pool. It's indoors too, meaning you won't have to wait until summer to perfect your manu or staple. This South Auckland pool also has a fun tube slide to whizz down. Afterwards you can warm up in the family spa, which is heated to a cosy 35ºC.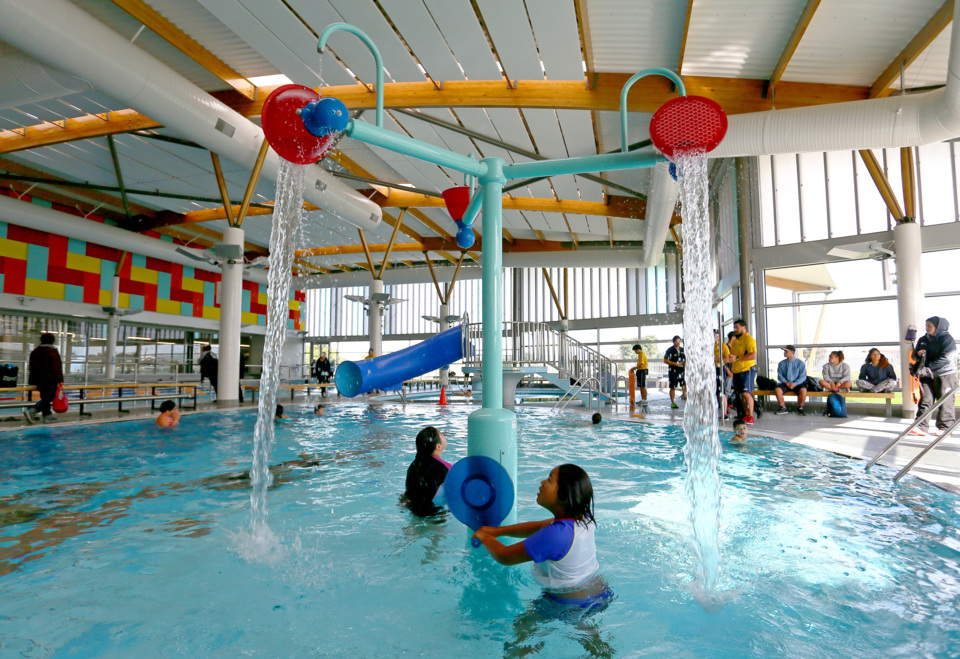 Bounce on in
Kids who enjoy team sports will love Ōtara Pool and Leisure Centre because it runs casual drop-in ball sport sessions where they can play basketball, tag, fastball or shoot some hoops for just $2.70 per session. Ring ahead to check when sessions are running.
LeBron James wannabes might want to take it a step further and join the Ōtara Orcas Basketball Club for kids aged five to 12, where they can learn the fundamentals of the sport and play games. The centre also runs Junior Jabbers, a BoxFit class for kids to learn fun, friendly boxing activities, with sessions for children aged five to eight or nine to 12.