From 21 May, Auckland's buses will welcome large dogs with leads and approved muzzles on board.
This follows the (p)awesome success of the first Pets on Buses trial – smaller pets in carriers. Small domestic pets in approved carriers are now allowed on Auckland Transport (AT) buses permanently.
Larger dogs that do not fit in approved carriers can start travelling on Auckland buses from 21 May. Initially, this will be for an eight week trial. AT will consider making the change permanent if the trial is successful.
Councillor Josephine Bartley is excited that Auckland is becoming a more pet-friendly city,
"Changes like this make catching public transport an option for more people.
"I'd like to acknowledge the hard work of Dr Cathy Casey for pushing for changes like this over her many years as a Councillor.
"I'm definitely looking forward to taking my dog Milo on the bus soon," says Councillor Bartley.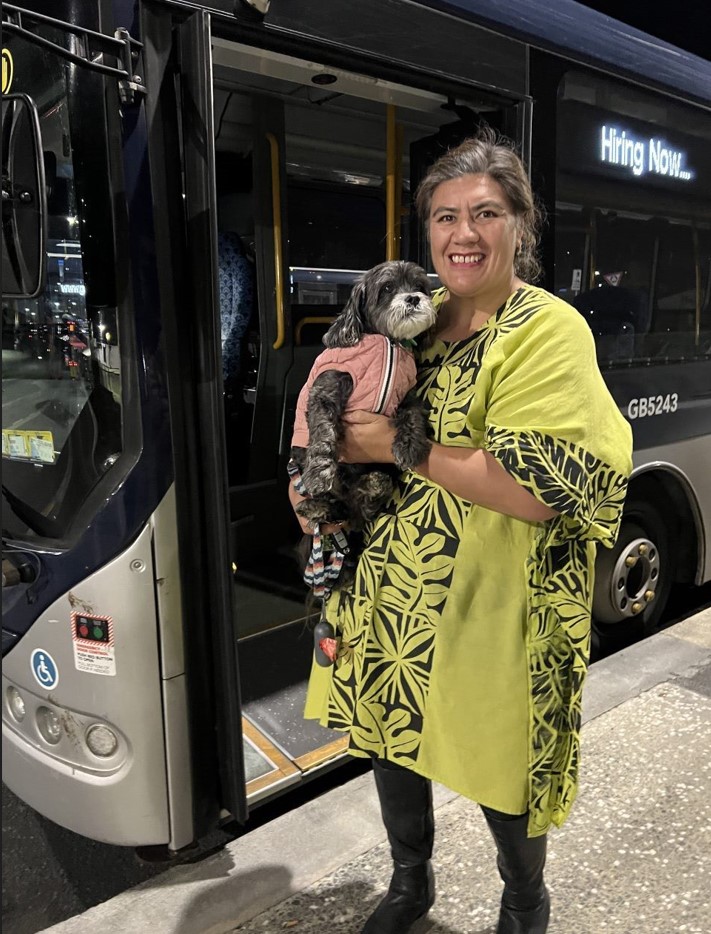 AT's Improvement Delivery Lead, Luke Clarke, says the enthusiastic response to pets on buses shows that Aucklanders want more options when travelling.
"This trial reflects our commitment to make public transport easier and more accessible for all Aucklanders.
"We're excited to see larger four-legged passengers joining their owners on our buses," says Mr Clarke.
Currently large dogs are allowed on Auckland trains and ferries with an approved muzzle and lead. Small domestic pets are permitted on trains, buses and ferries when enclosed in an approved carrier.