Work to clear landslips in the Waitākere Ranges that took one of Auckland's dams out of service after the Anniversary Weekend flood is progressing well, despite the many challenges.
The raw watermain that normally carries water from the 100-year-old Upper Nihotupu Dam to Watercare's Huia Water Treatment Plant has been out of service since it was damaged by landslips that occurred during the weather event.
Watercare environmental assets manager James Talbot says with several different sites needing remedial work before the pipe can have water flowing through it again, work has been progressing at multiple sites simultaneously.
"There's a huge amount of work going on to get the dam back in service as soon as possible," he says. "Our team has replaced about seven sections of pipe that had been destroyed by a landslip.
"Access is a real issue for us along the Upper Nihotupu Raw Watermain – some equipment including a small excavator needed to be flown into site using a helicopter. Our contractors who are working in this challenging environment have been coping well and are getting good results.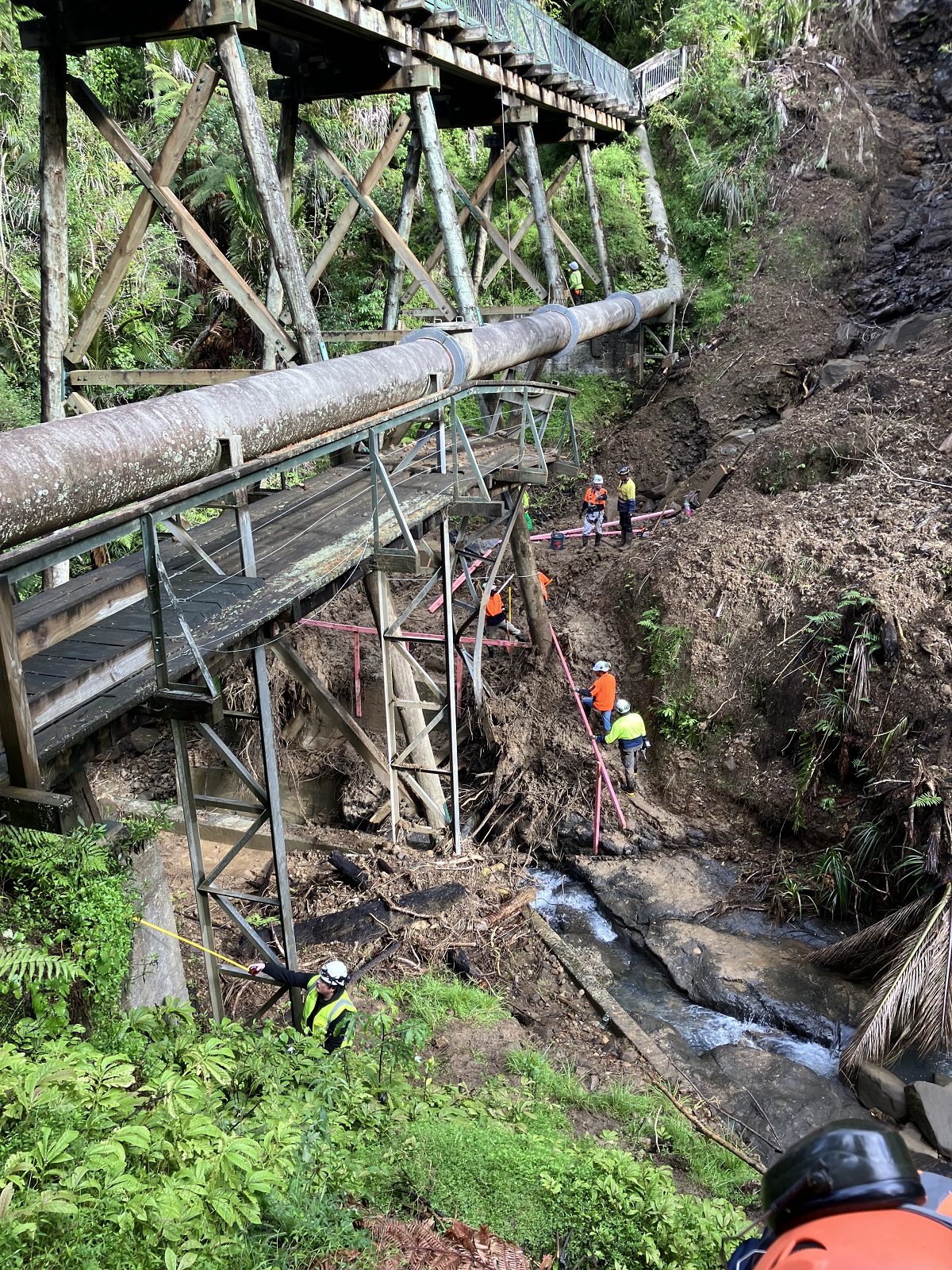 "When accessing sites along the Upper Nihotupu Raw Watermain, we have strict protocols we need to follow to keep our teams safe. Given the risk of   land instability, there are rainfall and wind thresholds that mean we can't send people in if they're exceeded – for example if there's more than 50mm of rain in 48 hours work cannot proceed.
"With the weather we've had this year, our crews haven't had as much time on site as they'd have liked, but overall the work is going well, and it's looking like we'll have the dam back in service this winter."