World Environment Day is on 5 June, and this year's focus is beating plastic pollution. By taking individual action, businesses and governments all over the world are making changes, including Aotearoa. In 2019 we phased out single-use plastic bags, in 2022 we gave up on PVC food trays and containers, as well as polystyrene food and beverage packaging. This year, from July, plastic produce bags, tableware, cutlery and straws will be banned.
While we're making good progress, there's still more we can do. We checked out three Auckland companies that are doing inspiring work to reduce plastic consumption while prioritising people and the planet.
Scrubbing up good
Papatoetoe-based social enterprise Will&Able produces eco-friendly cleaning products, and is dedicated to employing people with disabilities who often struggle to find permanent paid employment elsewhere.
The company utilises a closed-loop model, with its packaging made from 100 per cent recycled milk bottles, which can be returned to 70 Aon Insurance locations nationwide. The empty bottles are then sent to a network of disability organisations around the country to be washed before being returned to Will&Able to be refilled.
Will&Able General Manager Craig Burston compares the model to the old glass milk bottle recycling system. "We thought if people are giving back our bottles, why not clean them and reuse them?" he explains.
The company is currently working with organisations like Z Energy and Fonterra to develop a pilot programme which will provide even more locations where customers can return their Will&Able bottles.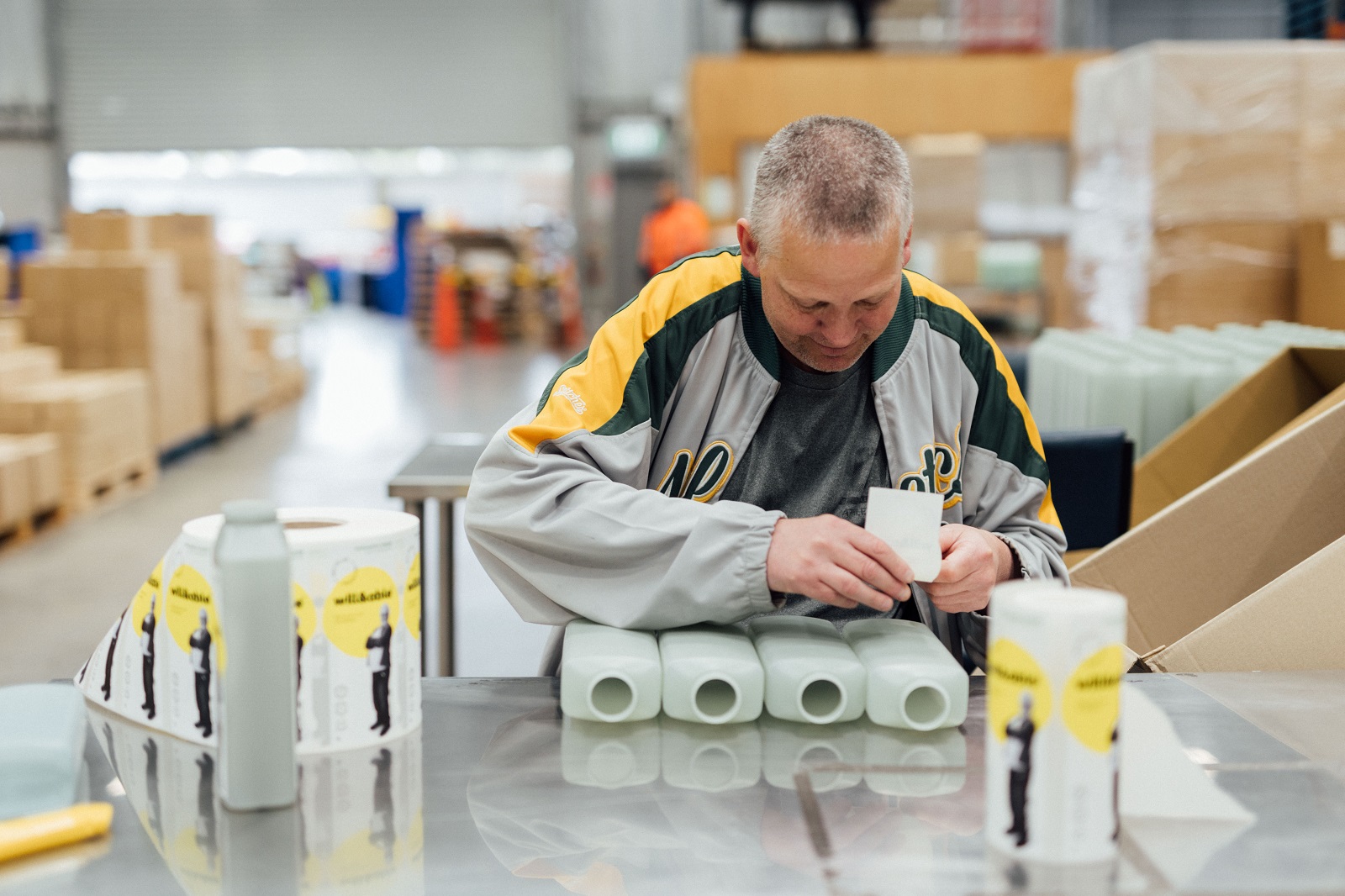 "The reason we're involved with environmental issues is that people who look after the planet also tend to want to look after other people," says Craig. Local and central government are also on board with the company's business model that prioritises sustainability first followed by planet, people, then profit.
Countdown, New World and The Warehouse already stock Will&Able products in their stores, and a raft of other major organisations have joined the growing list of companies purchasing for social good, including Auckland Council, which has been using the products in their staff kitchens for almost two years.
Clean sweep
Constantly picking up rubbish on the beach inspired Emma Wingrove to start The Clean Up Crew in 2014.
"I was walking along Takapuna Beach, picking up so much rubbish that I thought, 'I can't see this problem and not do something about it,'" Emma recalls.
She posted on Facebook asking if people would come and help if she organised a beach clean-up, and nine years later, The Clean Up Crew is still holding monthly clean-ups on Auckland's North Shore beaches.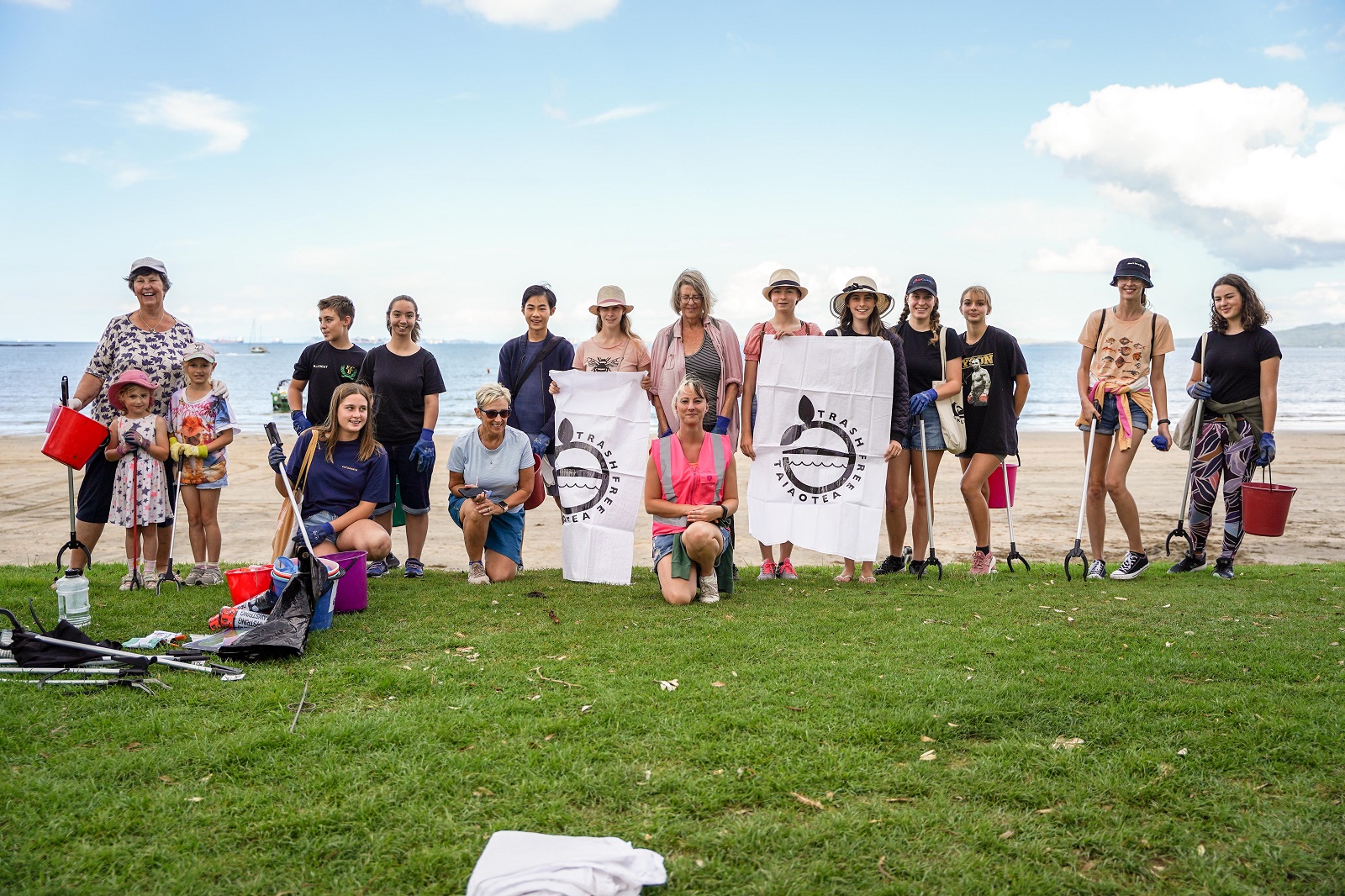 Volunteers are equipped with gardening gloves and buckets courtesy of Bunnings – or rubbish sacks supplied by Auckland Council – and usually collect around four bags of rubbish in total. That might not sound like much, says Emma, but it is a substantial amount because the bulk of the rubbish is made up of small pieces of plastic.
One type of rubbish that gets diverted from landfill and sent to the North Shore Resource Centre are nurdles – tiny pellets used for plastic production, which the centre turns into stress balls.
Creative solutions
Reimagining waste into value is the kaupapa of The ReCreators. The social enterprise, which receives funding from Auckland Council, runs upcycling workshops where Aucklanders can develop all sorts of DIY skills working with reclaimed materials.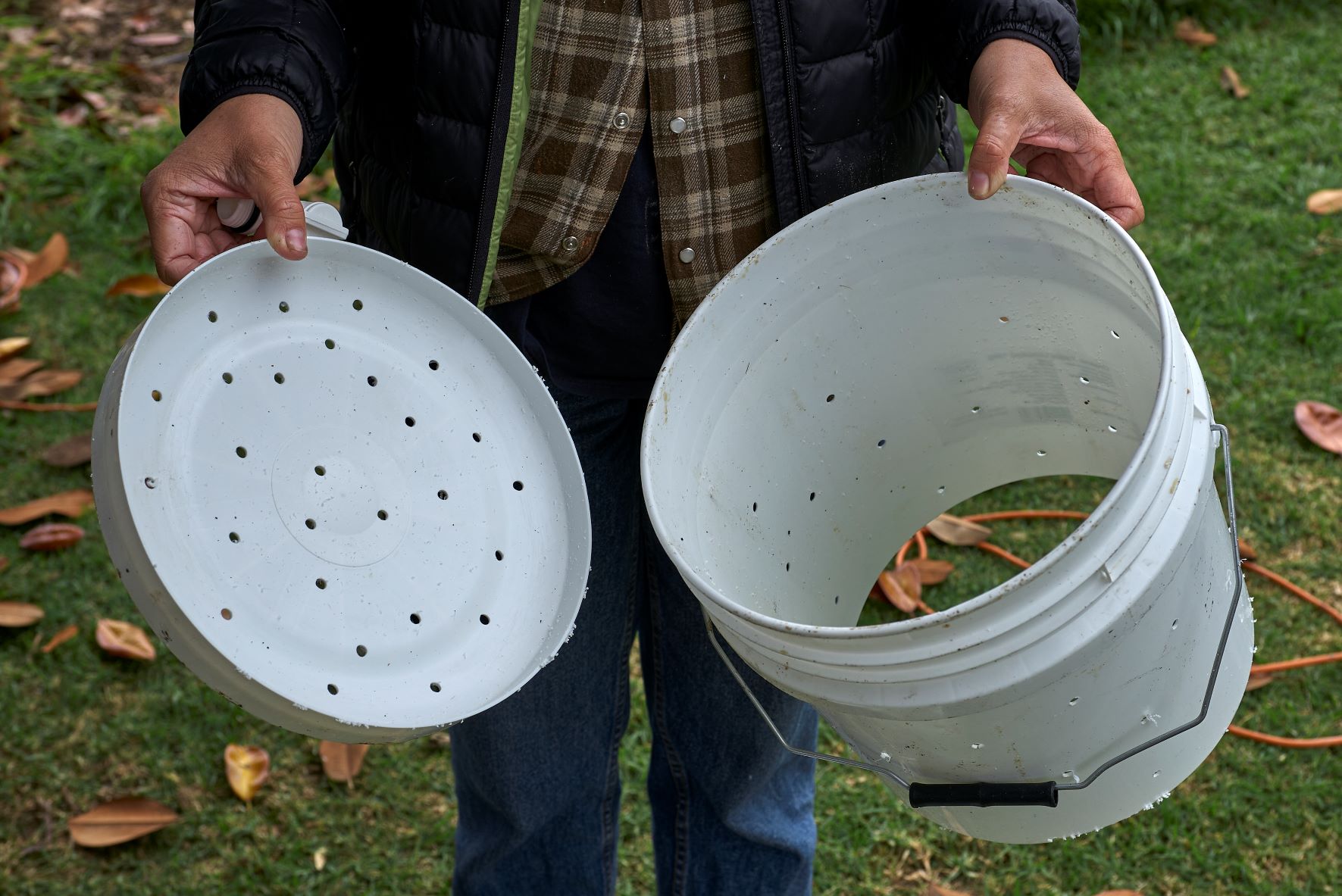 They offer a wide range of courses, including learning how to use power tools, printmaking, furniture restoration and sewing. There are courses for kids too, where they can learn to make lotions and potions or a soft toy.
Using items that are either discarded or offcuts for landfill, many of the reclaimed materials used in the workshops are sourced from local businesses. In one workshop, participants reused tahini buckets to make a bokashi bin.
The ReCreators founder Ger Tew says that upcycling trumps recycling when you look at the energy expended. "The amount of energy and resources needed for recycling is huge, not to mention the costs. But to upcycle, all you need is design thinking, materials (which are available everywhere), tools and shared skills."