Prepare for a world of Matariki wonder from 11 – 22 July with Matariki Festival!
Presented by Te Kaunihera o Tāmaki Makaurau / Auckland Council with iwi partner Ngāti Whātua Ōrākei, Matariki Festival is set to fill Tāmaki Makaurau with learning experiences, lighting splendour, storytelling, music, art and much more for whānau to enjoy.
Here are some highlights from the festival's first week with events taking place across Tāmaki Makaurau, chosen from more than 100 events. Mānawatia a Matariki! Celebrate Matariki!
See the full festival line-up at matarikifestival.org.nz and search Matariki Festival events on the Our Auckland interactive map.
Umu Kohukohu Whetū (14 July) is a pre-dawn ceremony led by Ngāti Whātua Ōrākei on their whenua Takaparawhau / Bastion Point. Come along and witness a Hau Tapu ceremony (sacred offering ceremony) – the offering of food and steam to the stars of Matariki from the umu or hāngī – and take part in the karakia that fill the morning skies as we come together to celebrate Matariki. The Ngāti Whātua Ōrākei Umu Kohukohu Whetū will take place at Takaparawhau / Bastion Point, from 5-9am.
Matariki Festival Day (14 July), hosted by our venue partners Auckland Live, is set to take over the Auckland Town Hall! Celebrate Matariki through pūrākau (stories) with the Sandman, kai (food) with Mamas Hāngī, kōrerorero (discussions) with our panel interviews, toi Māori (art) with tawhiao7 and My Taiao, whare tapere (performance) from NZ Dance Company, kapa haka with Ngā Puna o Waiorea, and a soulful waiata session from Jordyn with a Why. Join us for a full afternoon of joy, remembrance, and celebration at the Auckland Town Hall, 14 July from 12 – 6pm.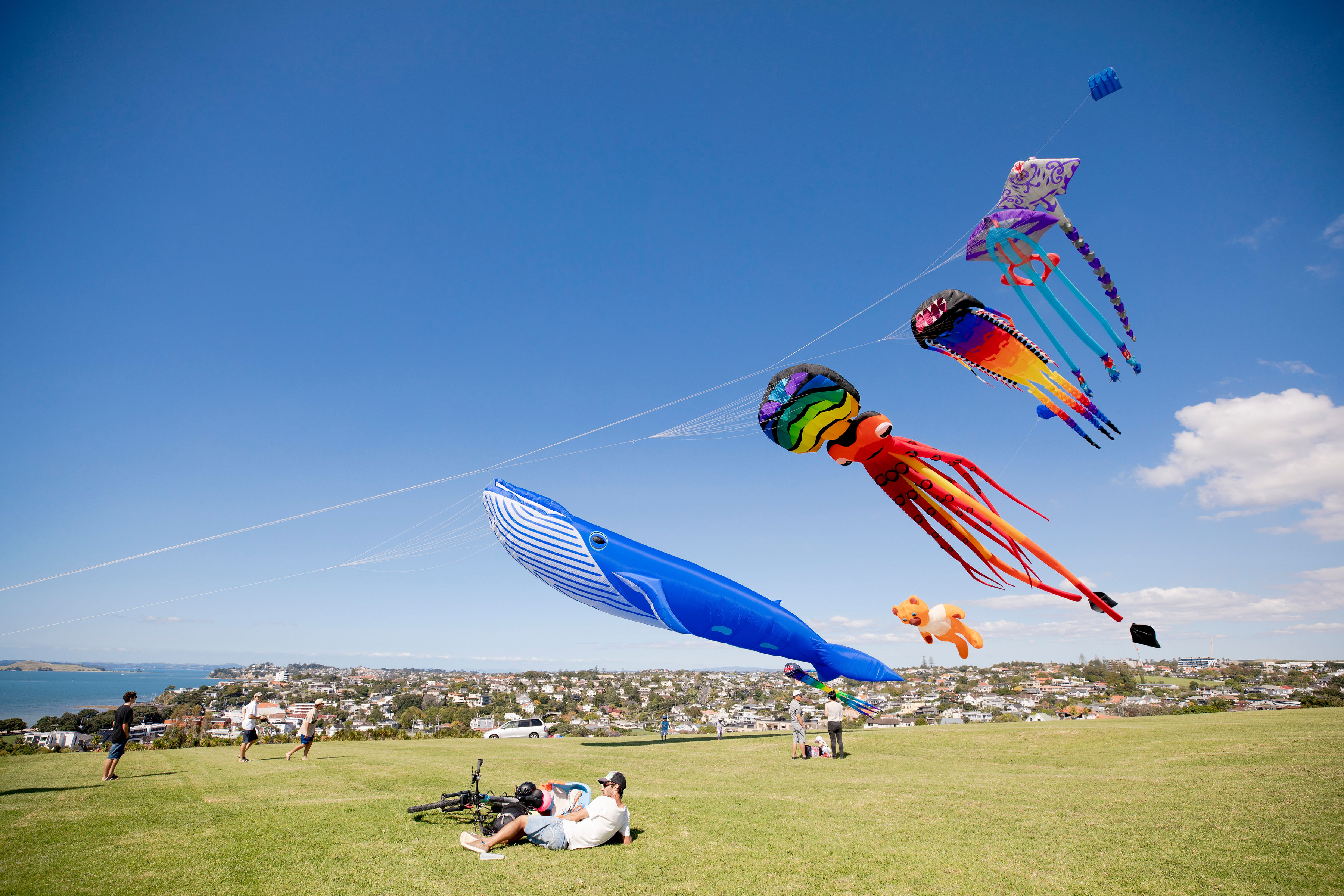 Manu Aute Kite Day (15 July) is a favourite with whānau. Manu aute and manu tukutuku (kites) were used by many iwi across Aotearoa to celebrate special occasions, send messages to the heavens and communicate between hapū. Ngāti Whātua Ōrākei honours these traditions with Manu Aute Kite Day, sending kites of all shapes and sizes to fill the skies above Tāmaki Makaurau. Join in to make and fly your own manu tukutuku or bring your own kite to send up to the sky. This year's event is once again held at Takaparawhau / Bastion Point Ōrākei. Join in Manu Aute Kite Day at Takaparawhau, Ōrākei at 10am, 15 July, or at Puketāpapa / Mt Roskill at 11am on 16 July.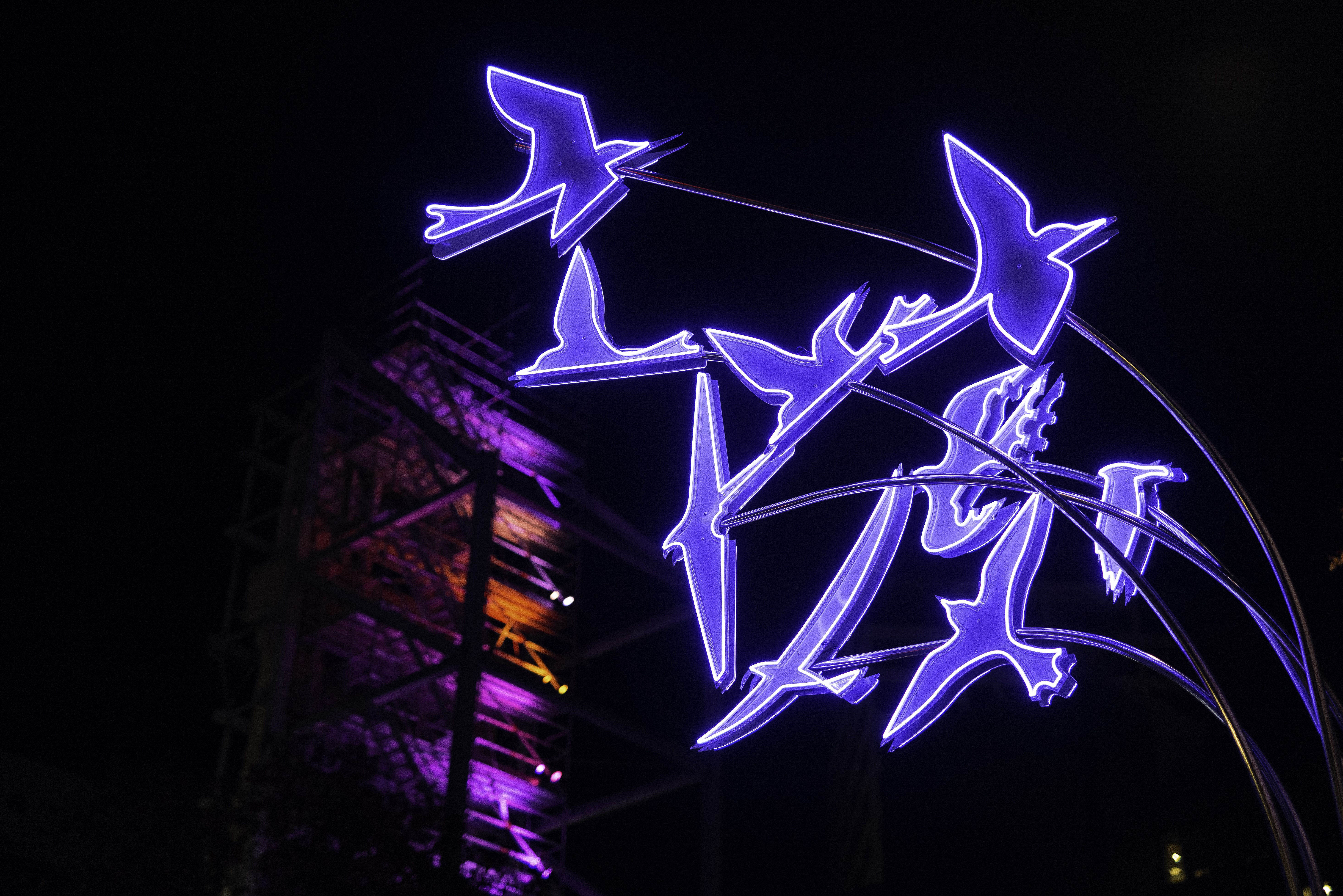 Matariki ki te Manawa (From 11 July) lays out the whāriki / welcome mat and illuminates the city centre in colour. From 11 - 22 July, Matariki ki te Manawa - Matariki at the heart - gives all the opportunity to experience the manaakitanga of Te Pokapū Tāone, our city centre, and witness authentic tangata whenua stories of place and space, brought to life in a contemporary and inclusive way. 
On Elliott Street, find Taurima a collaboration between Lissy Robinson-Cole (Ngāti Kahu and Ngāti Hine), Rudi Robinson-Cole (Waikato, Ngaruahine, Ngāti Pāoa, Te Arawa), Ataahua Papa (Ngāti Korokī Kahukura), and Angus Muir Design.  It marks the street's early origins and 'eat street' vibe. Pātaka kai / food storehouse symbolism will be suspended above the street in beautiful fluoro-neon art. Taurima will be up in Elliott Street until October.
Newly created pop-up music series Horotiu remembers our iconic Waihorotiu stream flowing beneath the pavements. For two weeks on Thursday, Friday and Saturday evenings from 13 July throughout the festival, contemporary Māori and Pasifika artists will thrill midtown audiences with live music and waiata at scheduled times. Allana Goldsmith (Ngāti Porou, Ngāi Tai), HINA (Te Rarawa; Ngāti Raukawa) and others will perform.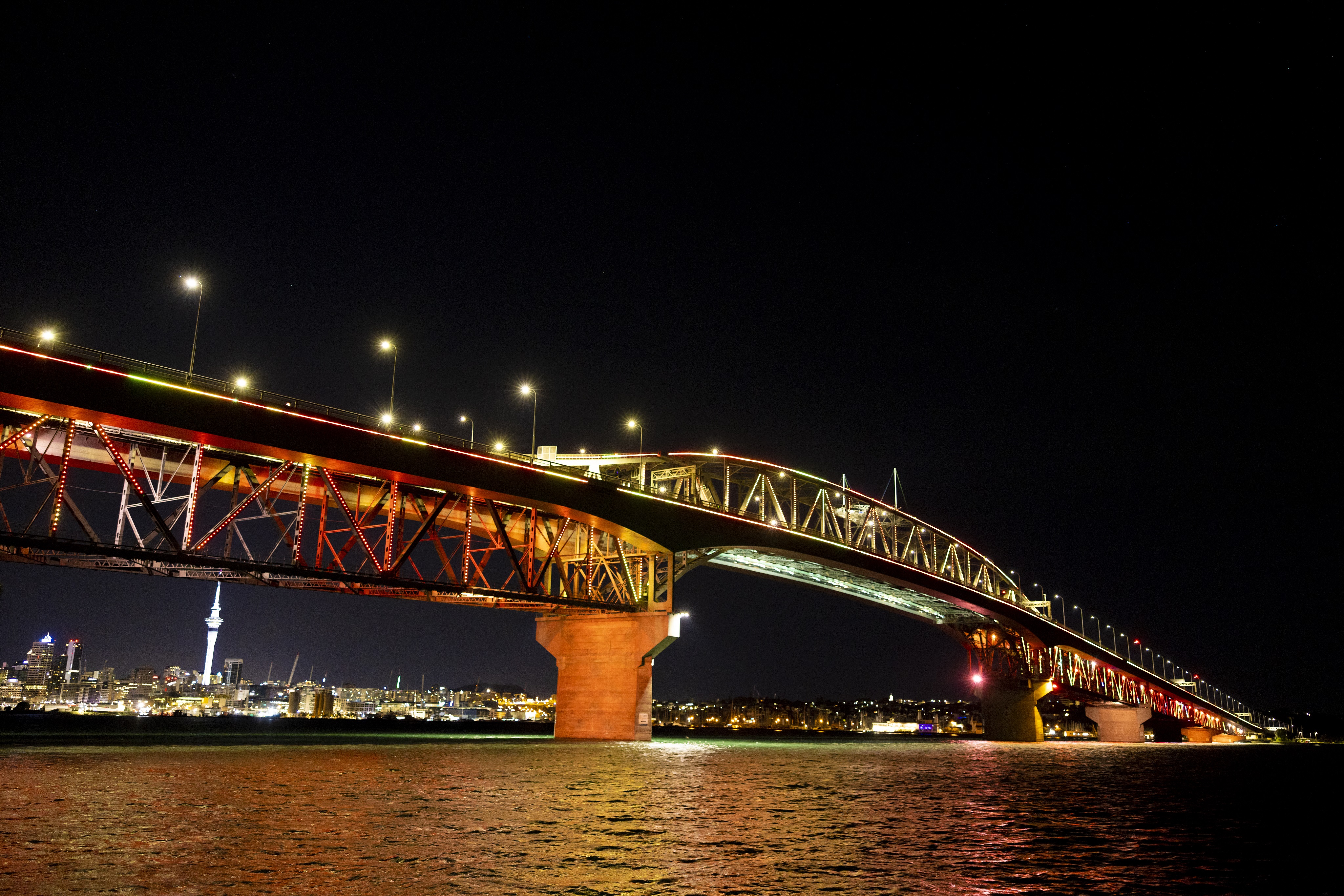 Vector Lights for Matariki Festival (From 11 July) tells the story of Ngāti Whātua Ōrākei and brings fire and light to Matariki Festival. The lightshow portrays Ngāti Whātua Ōrākei's enduring relationship with the land spanning many centuries; land where whānau cultivate gardens, cook food, and build homes. Where they raise their tamariki and where loved ones are laid to rest. This dazzling show on the Auckland Harbour Bridge, from 11 - 19 July, runs for six minutes and plays every 15 minutes from 6pm – midnight.
The switching on of the light show will open the Matariki Festival at 5.30pm, Tuesday 11 July with a special performance from Majic Paora (Ngāti Whātua, Te Aupōuri, Ngā Puhi) with her Matariki waiata.
Mānawa Maiea a Matariki (From 20 June) is a West-wide festival with events spanning from Westgate to New Windsor for the whole whānau to enjoy! Bring the tamariki and rangatahi along to special workshops to learn to weave, make your own pounamu or create Matariki windchimes at locations across Titirangi and Massey; head to Te Atatū for a multi-sensory experience to see, hear, smell and feel your way around the nine whetū of Matariki; or try out some interactive traditional Māori games, sports and activities in New Lynn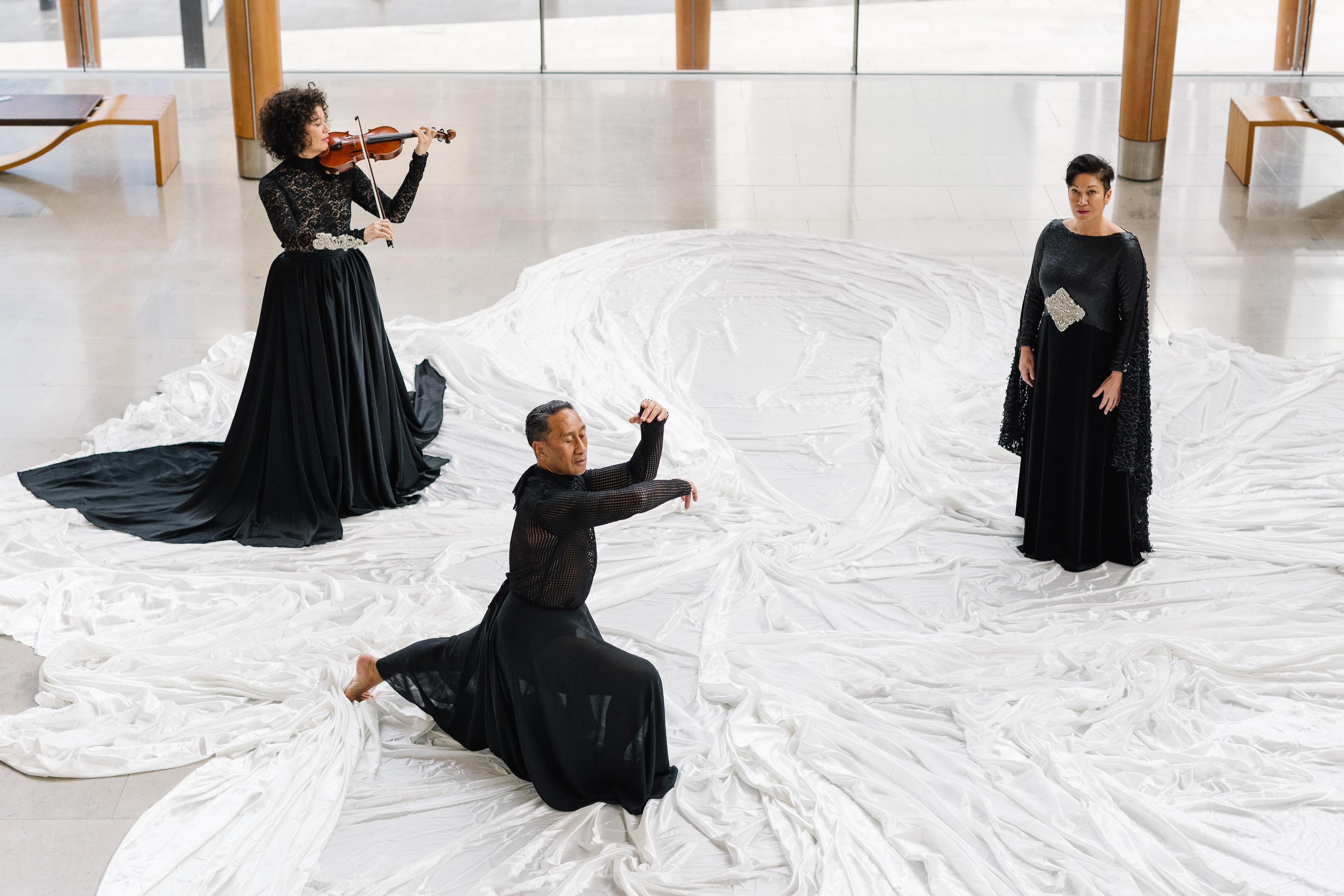 Marae in the Sky (14 & 15 July) is a powerful new performance created exclusively for Matariki and directed and choreographed by Taane Mete (Ngāti Kahungunu, Ngāti Korokī Kahukura).  Experience an immersive dance and music performance centred on the mother whetū (star) Matariki. This new work signifies hauora (health), hope, reflection, connection to nature and the environment, and the wellbeing of all people. Through the eyes of each creative, reimagined representation of true stories and Māori mythology merge seamlessly together to present world-class choreography, waiata and music in four breath-taking performances. Marae in the Sky is supported by the Stout Trust, Auckland Council and the City Centre Targeted Rate on 14 & 15 July, 12 – 12.40pm & 2 - 2.40pm.
Dawn Wishes to Hiwa-i-te-Rangi (11 July) is a morning of fire, karakia and kai as part of a special Matariki ceremony. From 3 June, visitors to the group exhibition Ngā Whetū are invited to write their wishes, hopes and prayers onto a paper wishbone and tie them to artist and co-curator Penny Howard's whai installation Hiwa-i-te-Rangi The Wishing Star. During the time when the Matariki cluster is visible in the sky, the gathered wishes will be burned and sent up to Hiwa-i-te-Rangi in this early morning ceremony at Corban Estate Arts Centre, Henderson, 11 July, 6.30 – 8am.
Matariki – Ngā Whetū o Te Tau Hou (From 20 June) embarks on a journey of ngā whetū / the stars and significance of the Māori New Year. Learn more about Māori astronomy and the Maramataka, as well as admire the beauty of our night sky. Following three years of sell-out runs, Stardome Observatory invites viewers to a new show this year celebrating Matariki. Make sure you book ahead for this annual crowd-pleaser, running from 20 June 2023.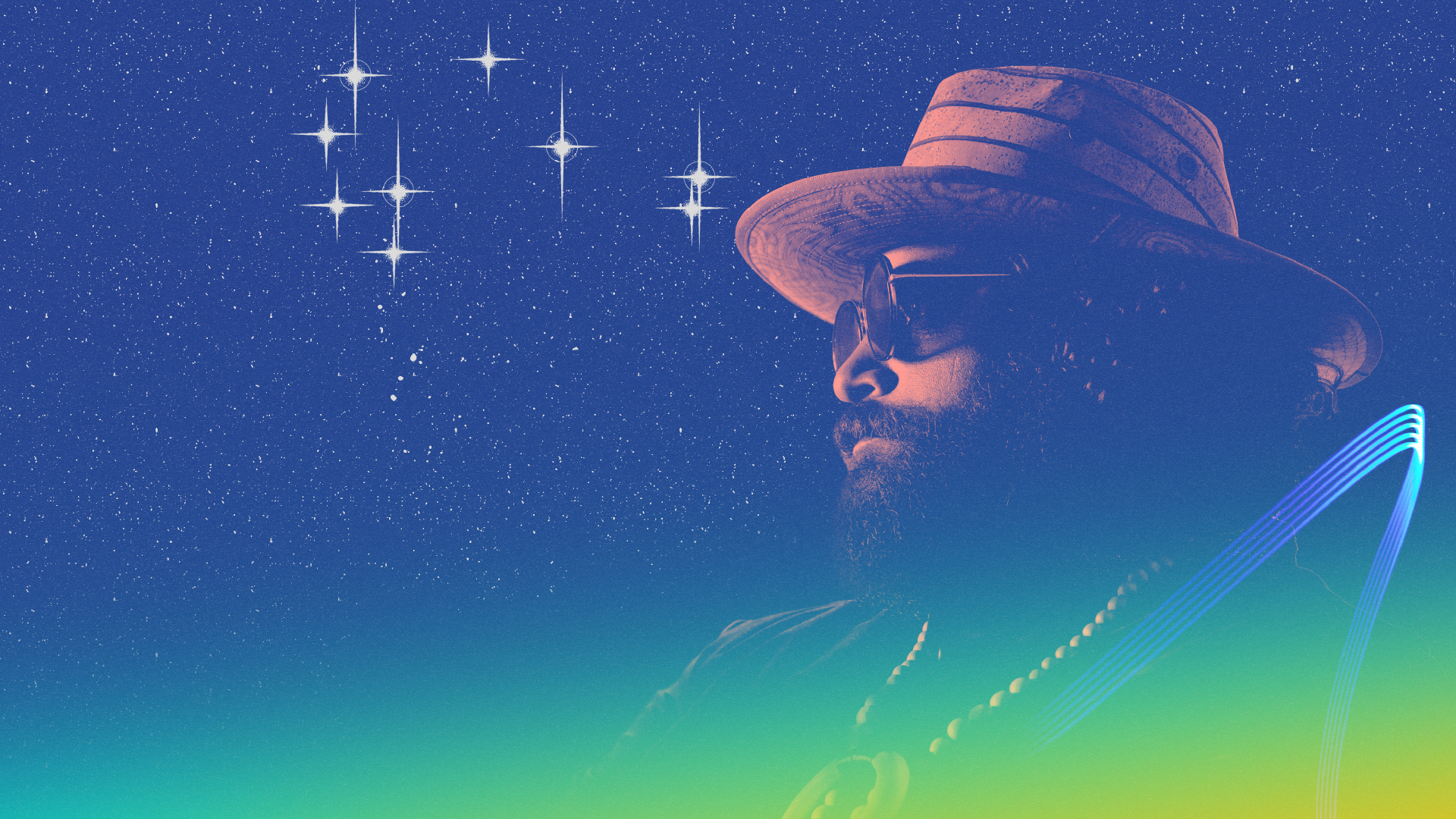 Matariki with Troy Kingi (13 July), presented by KBB Music, celebrates Matariki with an inspiring night of musical fusion with the Auckland Philharmonic Orchestra. Troy Kingi (Te Arawa, Ngāpuhi, Te Whānau-ā-Apanui), winner of the 2022 Silver Scroll, is one of Aotearoa's most brilliant and adventurous artists. Expect the unexpected as Kingi and the APO perform a symphonic, funkadelic rendition of the album Shake That Skinny Ass All the Way to Zygertron live in concert at Auckland Town Hall, 13 July, 7.30pm.