As we celebrate our world, our people and our home this Matariki season, there are plenty of Matariki Festival events for whānau to enjoy!  
Presented by Te Kaunihera o Tāmaki Makaurau / Auckland Council and iwi partner Ngāti Whātua Ōrākei, Matariki Festival provides a space for communities to come together to reflect on and celebrate this special time of year – the season of Matariki.
Here are highlights from the festival's final week. Mānawatia a Matariki! Celebrate Matariki!
See the full festival line-up at matarikifestival.org.nz and search for Matariki Festival events in your area with our interactive map.
Matariki ki te Manawa (Until 22 July) warmly invites you to walk the footsteps of centuries past in the city centre this Matariki season.
Head towards the sea and explore activations along the waterfront. The Viaduct will host IWA at Te Mata Topaki conceived by creative director Tuhirangi Blair (Ngāti Whātua, Ngāi Tūhoe, Ngāti Awa) - in collaboration with Pōneke-based music producer Riki Pirihi (Ngāti Wai, Patuharakeke, Ngāti Māhanga Hourua) and installation artist Angus Muir. It's a piece that will sparkle and delight with light and sound artistry each evening at 6pm and 8pm.
There'll be kai, exhibitions, lunch-time performances of kapa haka in Britomart's Takutai Square and Te Tomokanga ki te Pō by artist Graham Tipene (Ngāti Whātua Ōrākei) will be visible every night during the festival at Silo Park.
On 22 July, don't miss Matariki on the Waterfront at Silo Park. Iwi manaaki Ngāti Whātua Ōrākei will join the celebrations as Ahi Kā, keepers of the fires of occupation in the central Tāmaki isthmus.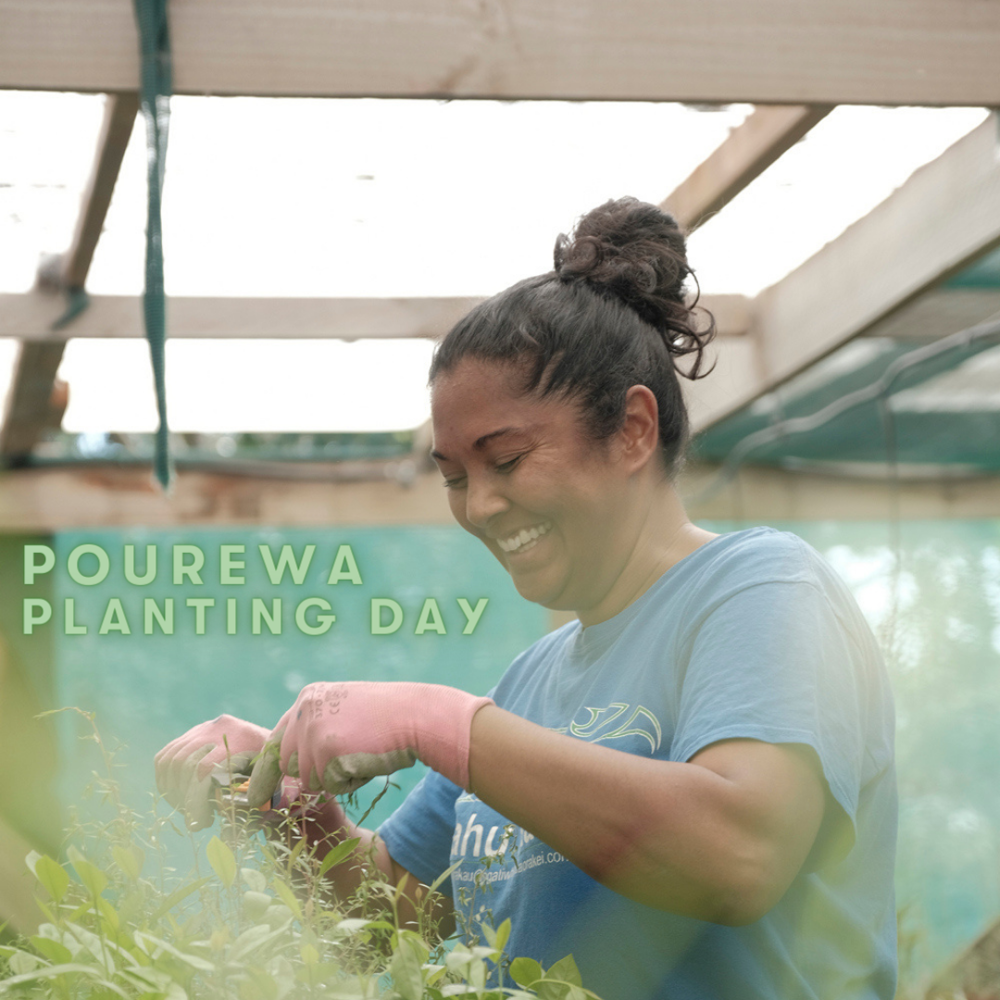 Pourewa Planting Day (22 July) is an invitation to Ngāti Whātua Ōrākei's annual planting day to engage with the kaupapa of Matariki and give back to Papatūānuku who sustains us throughout the year. Bring the whānau, your gumboots and a can-do attitude with this special planting event to help grow the urban ngahere / forest of this precious whenua. Head to Pourewa Community Hub, 22 July 10am – 1pm. Lunch provided.
Mānawa Maiea a Matariki (Until 31 July) has plenty more to keep the whānau entertained. Head out before sunrise to see Te Huihui o Matariki / seven stars of Matariki from the rooftop terrace at Titirangi's Lopdell Precinct; make the most of a market at New Windsor Community Matariki Celebration or Matariki Night Mākete at Te Manawa; learn more about the history of the waka in the special screening of acclaimed documentary film Te Hono Ki Aotearoa in Te Atatū.
Guided Hīkoi at Ōtuataua Stonefields Historic Reserve (21 July) is a unique opportunity to explore a site of significance in celebration of Matariki. Ōtuataua Stonefields Historic Reserve is a cultural and natural heritage area - a taonga (treasure) for ahi kaa. Te Ahiwaru, with support from Auckland Council Parks team, are hosting a guided hīkoi through the fascinating and unique Reserve for people and communities to learn, celebrate and reflect on the past, present and future of this incredible place. The hīkoi takes off from Ōtuataua Stonefields Historic Reserve, Ihumatao Quarry Road, Mangere on 21 July, 10am - 12.30pm. Bookings essential.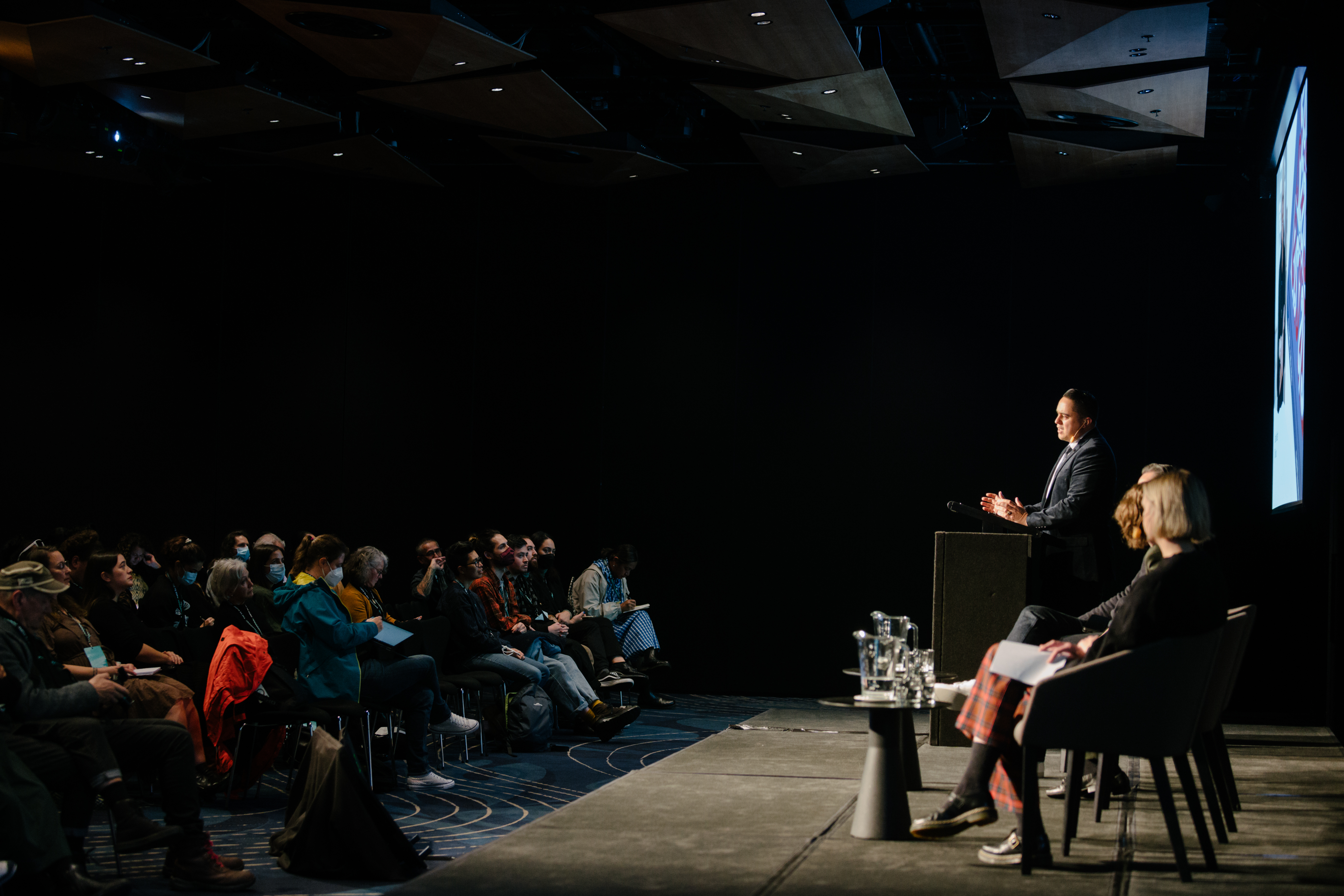 Te ingoa o te kaupapa - Living by the Maramataka (21 July) explores the Maramataka (Māori lunar calendar) which marks the special time of significance in te ao Māori – the appearance of the Matariki star cluster. Head to the Auckland Art Gallery for an in-depth kōrero with artists and creative visionaries whose life and work is informed by the Maramataka. They will discuss its importance in Aotearoa and what Matariki means to them in their communities and as creative individuals at the Auckland Art Gallery, 22 July, 2 – 3.30pm.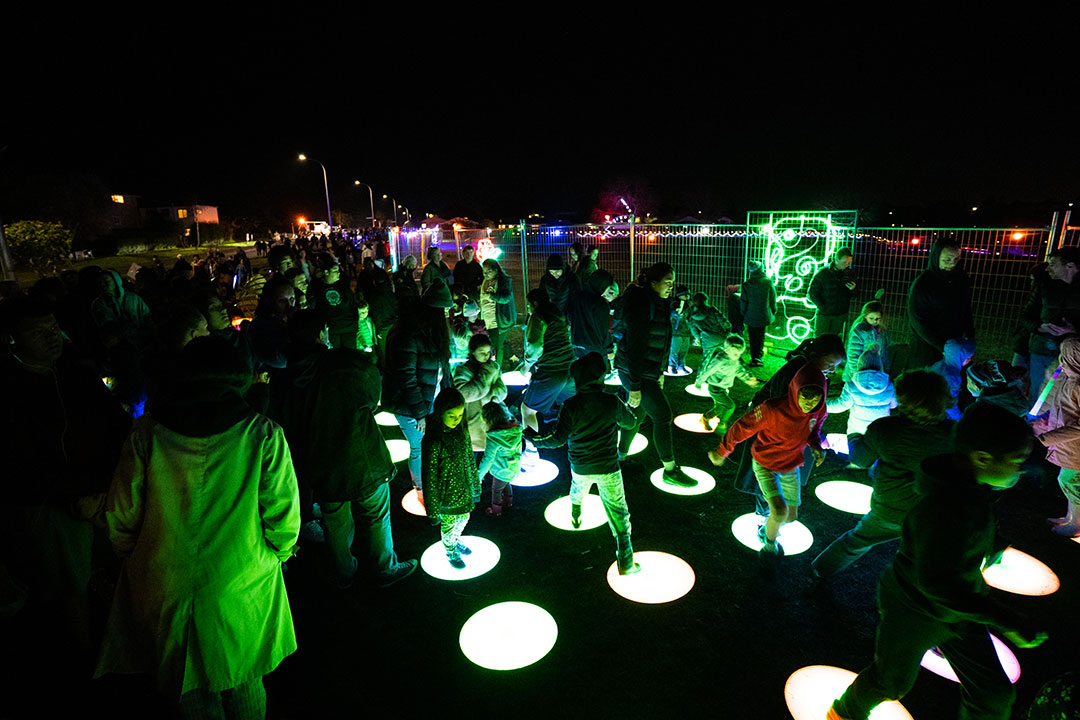 Te Ara Rama Matariki Light Trail (From 19 July) turns Maybury Reserve, Glen Innes into a magical landscape. The tenth annual light trail is a must-see on the Tāmaki Makaurau Matariki to-do list for a good reason. Explore fairy light walkways that draw inspiration from the nine stars of Matariki, celebrate the harvest, give thanks for our kai, remember loved ones that passed since the last Matariki, and make a special wish for the future. Come along to this popular family celebration at Maybury Reserve from 19 July, 6 – 9pm.
Dancheong Matariki (7 - 22 July) is a collaboration between Lake House artist Chloe Jeong, and Toi Whakairo Natanahira Pona to create an interactive display that explores the place where cultures collide! Dancheong (단청), which refers to ornately decorating traditional Korean wooden buildings and artifacts with traditional decorative colours for the Korean New Year celebration, is intersected with Matariki, a uniquely Aotearoa celebration of the Māori New Year. See this unique piece of art combining two cultures at Watershed Gallery in Shore City Mall, Takapuna from 9am – 6pm.
Make a Matariki Clay Star (22 July) gives you the opportunity to make your own clay heart or star treasure to reflect on Hiwa-i-te-rangi and our wishes for the coming year at Te Toi Uku Crown Lynn Museum. This free workshop gathers whānau together for a morning of making clay hearts or stars which can be taken home as a decoration for the coming year. Book now for this special event, 22 July,10:30am – 12.30pm.