As the Matariki stars make their first appearance, celebrate Matariki with Te Kaunihera o Tāmaki Makaurau / Auckland Council and iwi partner Ngāti Whātua Ōrākei.
Matariki Festival launches on 11 July with over 100 whānau friendly events and activities taking place across Tāmaki Makaurau.
One of the most popular events on the Matariki Festival calendar is the Umu Kohukohu Whetū, held at Ngāti Whātua Ōrākei's whenua of Takaparawhau / Bastion Point from 5 - 9am, July 14.
This Umu Kohukohu Whetu is an opportunity to see a Hau Tapu - a sacred offering of food and steam to the stars of Matariki from the umu or hangī - up close and to join a crowd of hundreds in karakia and waiata that fill the morning skies above Takaparawhau.
If you can't get to this spectacular ceremony, or you just prefer a quieter celebration at home, here's a quick guide for practicing a Hau Tapu / sacred offering ceremony at your own home. For a more in-depth instructions, check out this booklet for more details.
When planning your own Hau Tapu at home with your whānau, you can make it as elaborate or simple as you like. Your umu can be a hāngī in the ground, or alternatively you can cook the kai in a pot outside on a gas burner, in the oven, or even in a crockpot overnight.
Regardless of what method you use, it is important you have the right kai. To find out more about the which food items relates to which whetū, check out this handy guide.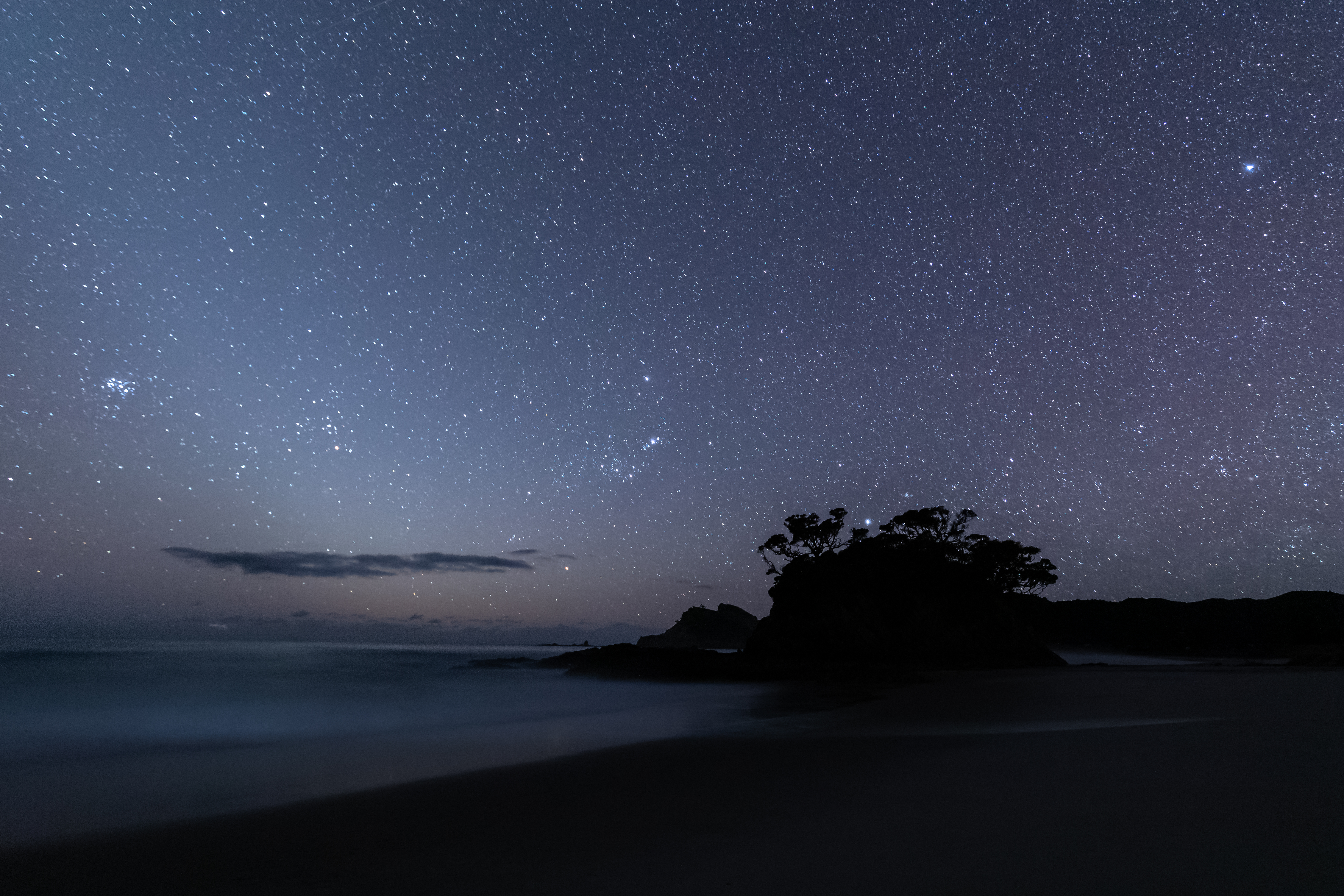 The food should be prepared so that it is cooked by the time Matariki is visible in the morning sky. This may mean an earlier wake up on the day to prepare, or by putting the kai in the crockpot overnight. Seal the umu with a lid, to catch the steam, so you can release it during the ceremony.
When you're ready to begin, gather everyone together and begin with karakia. This karakia was gifted by Te Kurataiaho Kapea and is perfect for reciting during your at-home Hau Tapu.
After the closing of the karakia with a "tāiki e" the umu is uncovered, or the pot lid removed releasing the hautapu within the steam to rise and nourish Matariki, providing Matariki with sustenance for the year ahead. It is optional to place your steaming kai on a tūāhu / alter in full display of Matariki.
No celebration is complete without a song – try this waiata performed by Majic Paora to commemorate Matariki.
Next, it's time to enjoy your kai with your loved ones, and to celebrate the new year, remember the past and look to the future. Manawatia a Matariki! Celebrate Matariki!