Dogs are famously known for their sense of smell; with around 300 million scent receptors, (humans have 5 million) a dog's powerful nose can detect substances at concentrations of one part per trillion, that is, a single drop of liquid in 20 Olympic-size swimming pools!
For centuries, humans have routinely taken advantage of that sense of smell to hunt, search and detect everything from drugs to explosives and now for the first time, phytophthora pathogens, one of which causes kauri dieback
A ground-breaking research paper by the University of Auckland | Waipapa Taumata Rau titled Evaluating Scent Detection Dogs as a Tool to Detect Pathogenic Phytophthora Species is the first attempt to train and evaluate dogs to detect a genus of highly destructive plant pathogens, known as phytophthora, the same group of pathogens that caused the 1840s Irish potato famine.
The research, just published in the Conservation Science and Practice journal was a joint project between Auckland Council, the University of Auckland | Waipapa Taumata Rau and Manaaki Whenua, with support from Plant and Food Research.
Auckland Council's General Manager Environmental Services Rachel Kelleher says the study is the first attempt to train dogs to detect, by scent, the microscopic pathogen PA (Phytophthora agathidicida) that causes kauri dieback.
"This is an exciting development and while detector dogs are not intended to replace traditional lab-based soil testing, they may be used by biosecurity inspectors to locate contaminated plants or equipment where a more rapid approach is necessary. This might include scenarios such as nursery-held plants ready for sale or earthmoving equipment prior to transport to one of the kauri dieback-free islands in the Hauraki Gulf.
"This research marks a significant step forward in kauri protection and ultimately, trained detection dogs may prove more sensitive and affordable than existing technologies."
The two dogs participating in the study were found to be much more sensitive to PA than they were precise, meaning they often found the plant pathogen when it was present but also signalled on other non-target Phytophthora species.
In the study, when jars full of PA contaminated oats were placed in the training facility, the detector dogs were able to find it 70 per cent of the time and were rewarded when they correctly gave a positive indication.
Auckland Council's Biosecurity Advisor and Lead Trainer Brian Shields says they've learnt a lot about how to train the dogs for this target.
"Through the process we've acquired knowledge that helps us to train dogs even better on the target pathogen and the future of these dogs is promising."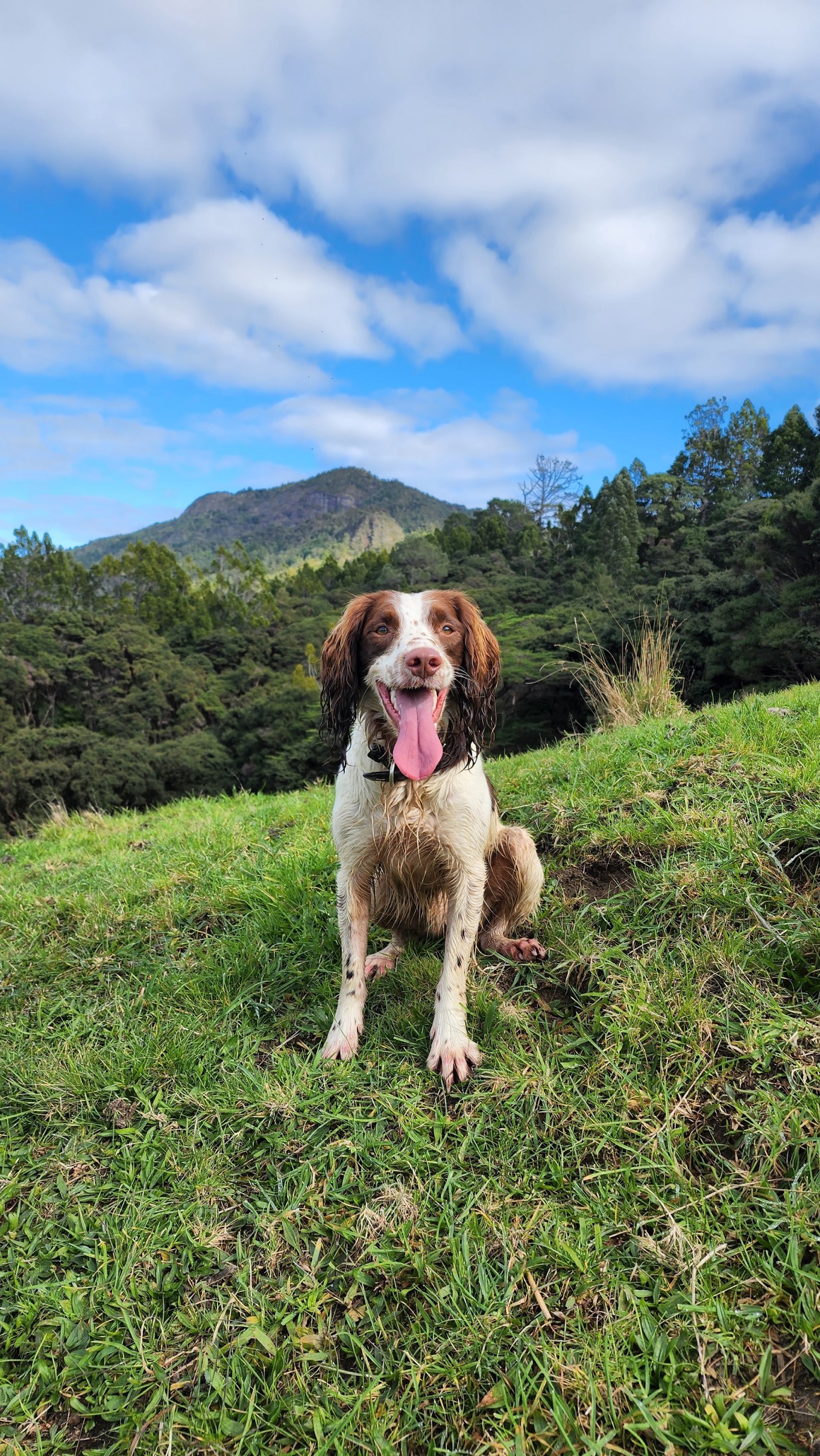 University of Auckland ecologist, Professor Margaret Stanley says dogs are widely used in biosecurity and pest management. However, like all monitoring and detection devices, it is important to understand their accuracy so robust surveillance programmes can be designed.
"Globally, few studies have attempted to assess how accurate detector dogs are in detecting specific pests and how this varies in different situations and at different distances.
"This study is one of the first to evaluate how effective dogs are at detecting specific phytophthora species and opens the door to improving how we train and use detector dogs for plant pathogen biosecurity."
Dr Zachary Carter of the University of Adelaide (former PhD student at the University of Auckland) who led the research says, "additional rounds of testing need to take place before dogs can be deployed as a field-based survey tool."
Our research demonstrates that, at the very least, detection dogs will excel as a first-pass detection tool for Phytophthora within a wider biosecurity framework; that is, a detection tool used in conjunction with other methods highly sensitive to PA to verify pathogen presence following initial indication.
The full report can be found here