Aotearoa's second ever Matariki public holiday was marked with a special waka ama event at Okahu Bay.
A total of 29 waka ama teams from 10 different clubs took part in the Matariki "Hiwa-i-te-Rangi" Challenge, the event named after the youngest sibling of the Matariki star cluster, which according to legend is the star associated with granting our wishes and realising our dreams for the year ahead.
Event organiser Tania Albert from Ocean Blue says Matariki is about remembrance, celebration and looking forward to the new year.
"We can incorporate that in our karakia and our practice of waka ama."
A bouncy castle and giant chess and connect four games were set up at The Landing for friends, whānau and other spectators who came to watch the action. They could also visit a health zone area, with informational and educational stalls.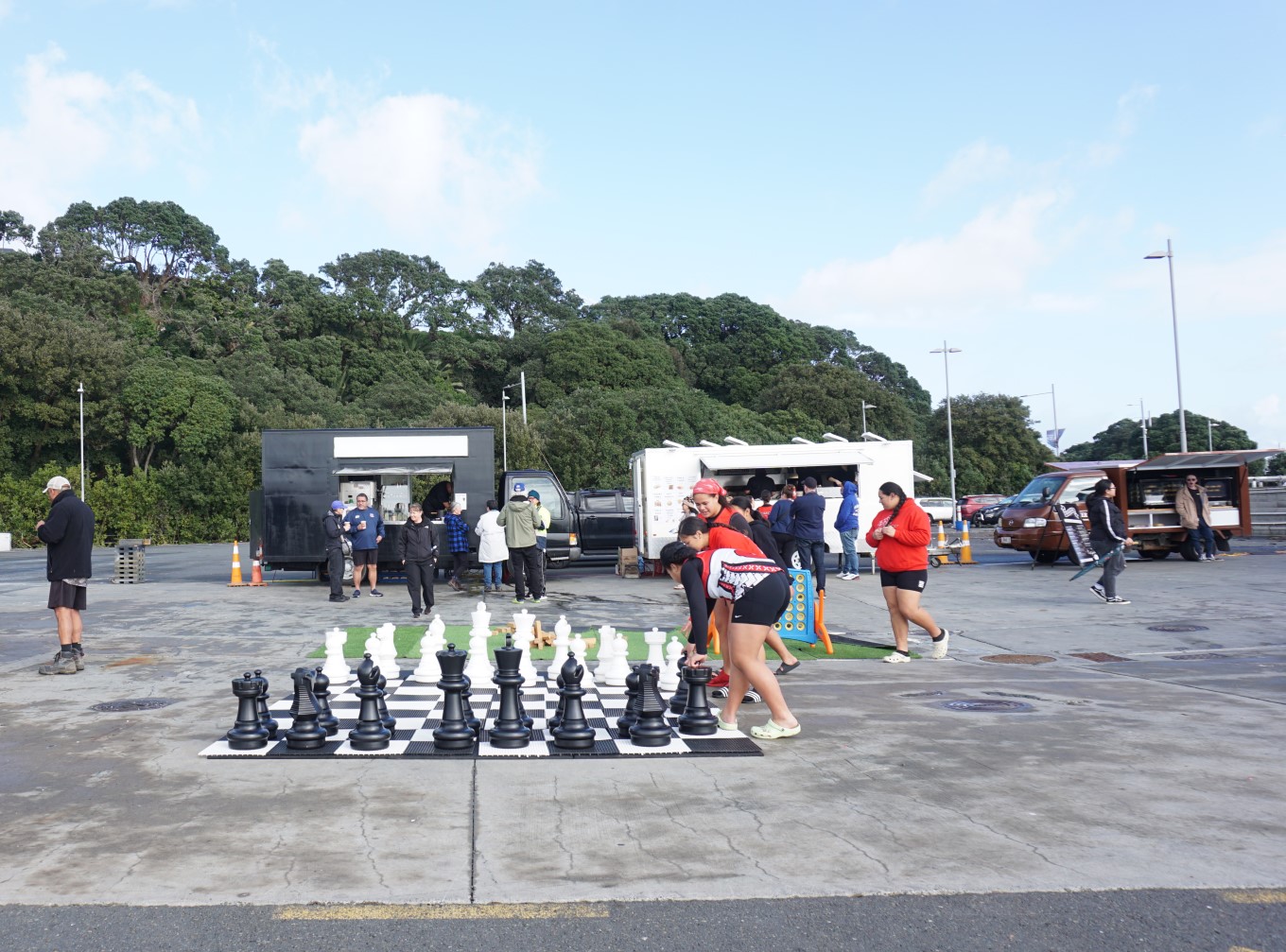 Tania says people were able to check their blood pressure with the Stroke Foundation, learn about different water sports such as dragon boating, and gain awareness about breast cancer and early detection.
The Heart Foundation were offering heart checks and could tell individuals their heart age. Drowning Prevention was present too connecting with every waka ama club participating to set up "Float First" water safety courses for tamariki.
Since the event, Tania has received positive feedback from visiting clubs.
"Thanks for an awesome Matariki day in our own backyard," Aratika Water Sports Club Co-ordinator, Louise Henderson shares.
"It was a great day."
This event was funded by the Ōrākei Local Board.
Do you want to see more events like this? Give feedback on our draft Local Board Plan 2023 which sets out the kinds of events, community projects and services to be funded over the next three years.