If you were living in New Zealand in the 80s and you're old enough to remember staying up all night to watch Telethon or when milk was delivered in glass bottles, you'll probably recall waking up to the news that the anti-nuclear Greenpeace vessel the Rainbow Warrior had been bombed at Marsden Wharf on July 1985, killing crew member Fernando Pereira. As the truth came to light that French Secret Service agents were responsible, it solidified our stance as an anti-nuclear country.
The theme of this year's Auckland Heritage Festival, which runs from 23 September - 8 October, is Peace, Love and Protest. It's an opportunity to learn about and remember the important issues that have caused many Aucklanders to take a stand. Here are some of the highlights.
Take a walk through our anti-nuclear history
On 2 October, Richard Northey will lead a walking tour through the central city of important sites in our anti-nuclear and peace-activism history. Richard, who serves on the Waitematā Local Board, was President of the Campaign for Nuclear Disarmament and the Coalition Against Nuclear Warships and belonged to other peace campaigning groups, will share anecdotes along the way.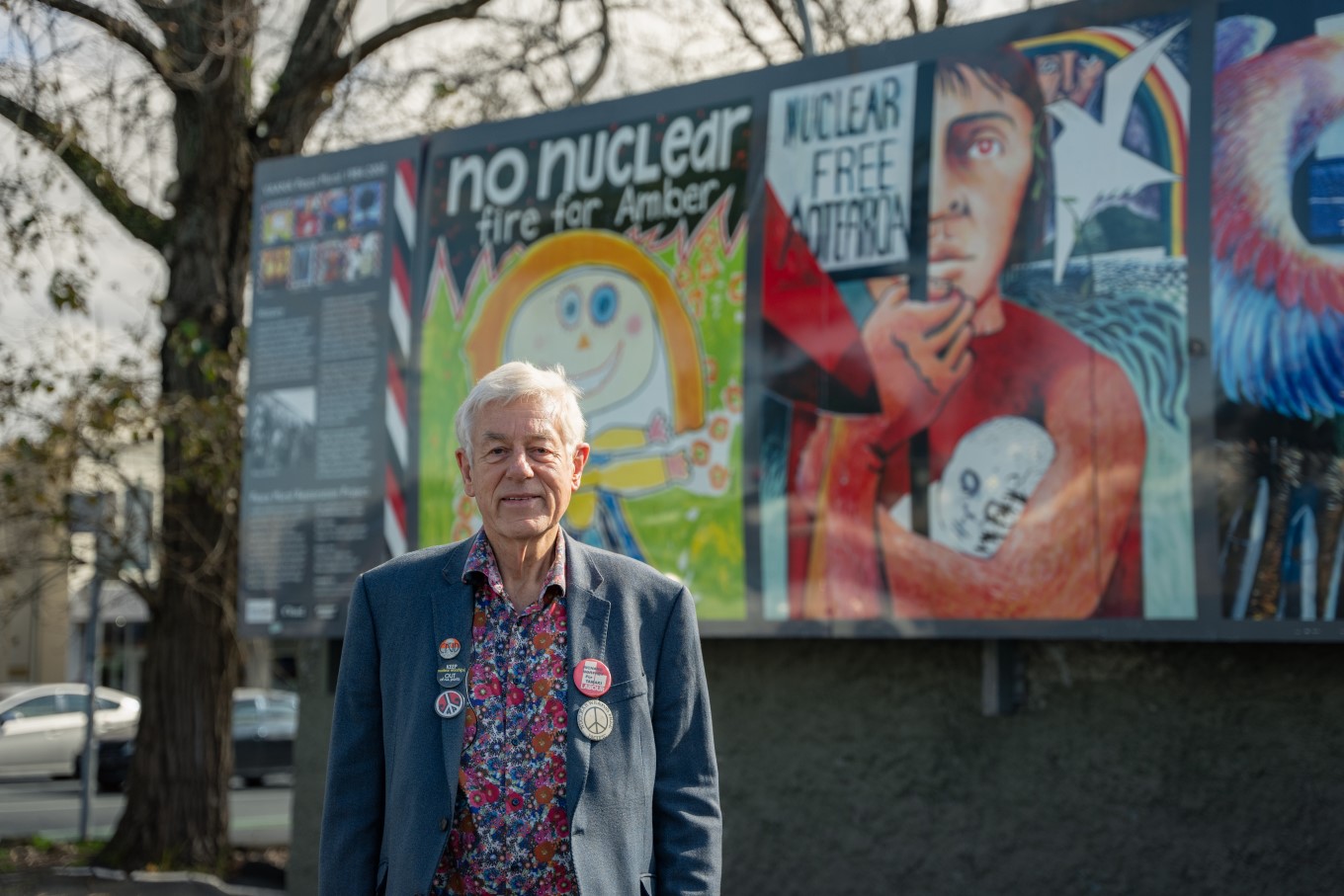 The Auckland Peace Heritage Walk tour starts at the iconic Visual Artists Against Nuclear Armaments Mural on the corner of Karangahape and Ponsonby Roads, which was created by a group of artists taking a stand against weapons of mass destruction in 1985.
Other locations on the walk include St Matthew-in-the-City, where Anglican priest George Armstrong launched the Peace Squadron, where brave Aucklanders headed out into the harbour on boats, canoes and even surfboards in an attempt to block the arrival of nuclear warships and submarines from the US into New Zealand. St Matthew-in-the-City is also the site where Nelson Mandela thanked New Zealanders in 1995 for protesting the apartheid regime in South Africa.
No peace heritage walk would be complete without stopping in at the Auckland Women's Suffrage Memorial on Khartoum Place, by artists Jan Morrison and Claudia Pond Eyley. It was installed in 1993 to recognise a century of women having the vote in New Zealand and being the first country in the world to do so. Here you can pick out important Auckland suffragists, such as Amey Daldy, president of the Auckland Women's Franchise League.
Poignantly, the tour, which takes around three hours to walk, ends up at Marsden Wharf, where the Rainbow Warrior was berthed when it was bombed in 1985.
The tour is free but spaces are limited to 40 (this isn't no protest) and bookings are required.
Protest on display
The festival also presents slices of Auckland's protest history at exhibitions across the region. Learn more about protesting against nuclear testing in the Pacific at the New Zealand Maritime Museum's exhibition Nuclear-free Pacific: A Maritime Story, 23-27 September, which features images of Kiwis that undertook a 6000km journey and committed three months of their lives to protesting nuclear explosions in French Polynesia.
Delve even deeper into our nuclear-free history at the Nuclear Free New Zealand Peacemaker Exhibition, a display of art posters, photographs and memorabilia of the New Zealand Nuclear Free Zone Campaign at Lopdell House in Titirangi.
To get even more local, take a photographic tour through individual suburbs. Ōtāhuhu residents will enjoy seeing what their neighbourhood used to look like in the display of historical protests and parades, including two films of centennial celebrations in 1948, at the Ōtāhuhu Historical Society at 12-16 High Street, Ōtāhuhu. And whatever side of the fence you were on, many West Aucklanders will remember the protests against insecticide use to wipe out painted apple moth. Check it out in the J.T. Diamond Room, level 2, Waitākere Library.
And if you're old enough to remember milk bottle deliveries, you'll also remember when this closed-circle service came to an end in the late 1980s and our reliance on single-use plastic began. Back then, groups like Friends of the Earth, Forest & Bird and Greenpeace knew that this was bad news. View old photos and ephemera from the 'Save Our Milk Bottles' campaign at the Central City Library.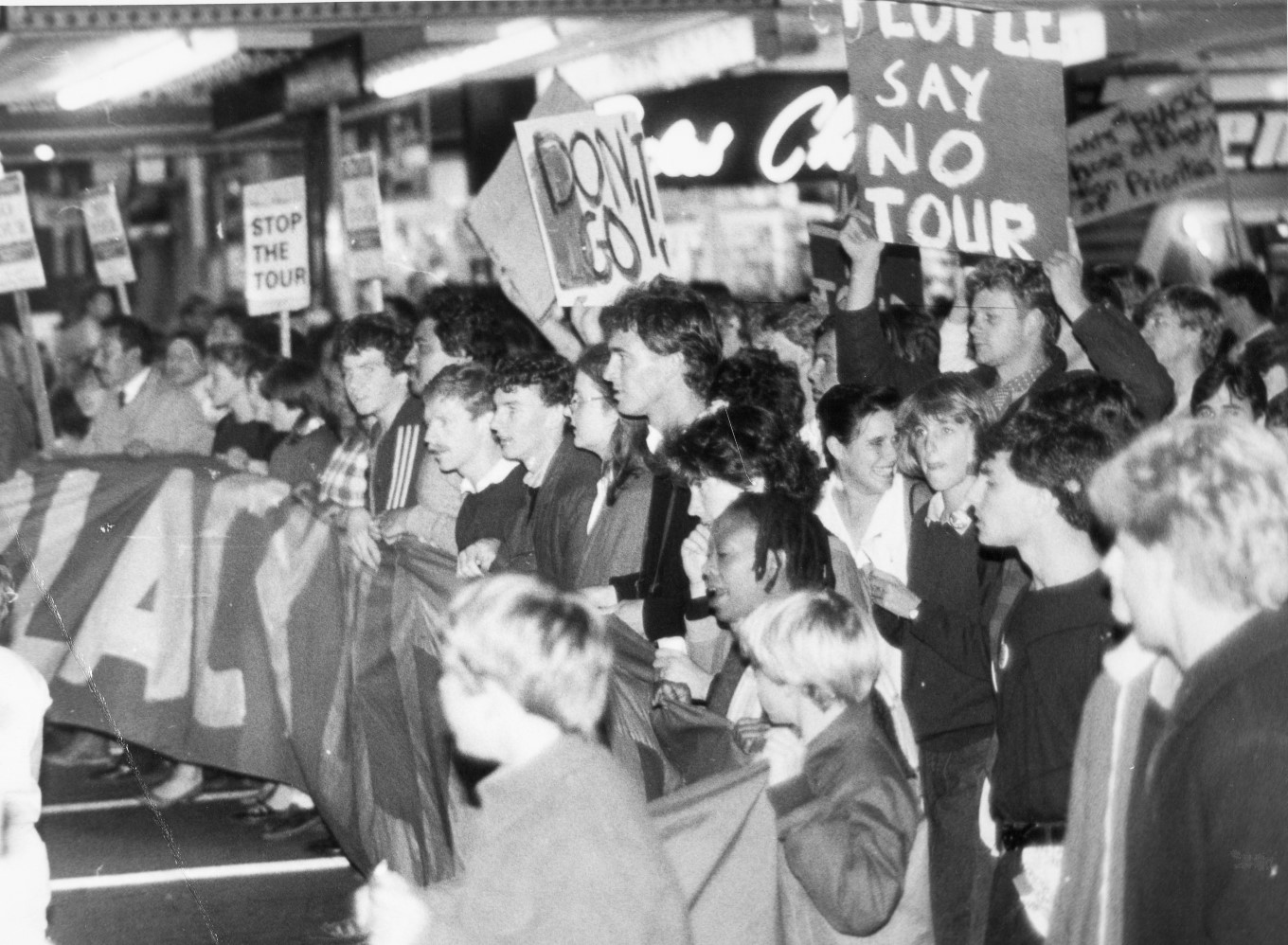 For budding activists
The festival has plenty of opportunities to ignite the spirit of activism in the young people in your life. They can learn about the power of symbols at Albany Library and how their meanings can change depending on the causes that adopt them. You can help them create an exhibition for the library's art wall.
Or travel back in time to Aotearoa 130 years ago, when New Zealand women petitioned for the right to vote. Mt Roskill Library will be hosting a historical re-enactment of the petition being presented to Parliament at 11am on 7 October. Come dressed up too and take part.
Older children and teens will also enjoy making their own protest poster with award-winning cartoonist Toby Morris at the New Zealand Maritime Museum.
Visit Auckland Heritage Festival for the full programme of 160 free or low-cost events that will be running between 23 September-8 October.