Keen to take a walk into Birkenhead's past? A collaboration between the local community and Kaipātiki Local Board is bringing the history of the area alive.
The Birkenhead Gateway Trail project was funded by the board as part of its 2022 work programme to help make some of the rich history of the area available as a brochure and map available in local shops, museums and libraries. It is also available as a download through the Auckland Council and Birkenhead Heritage Society websites.
The project also funded major upgrades to the Birkenhead Heritage Society website and made the information available through Walk Auckland, an interactive app that guides users along historical walks using augmented reality.
Local Board chair John Gillon is happy to see another part of the rich history of Kaipātiki become accessible for people to enjoy.
"There are some many wonderful stories to tell about the history of our area and we are happy to support projects like these that bring that history to life as it really enhances the experience of living here," Gillon says.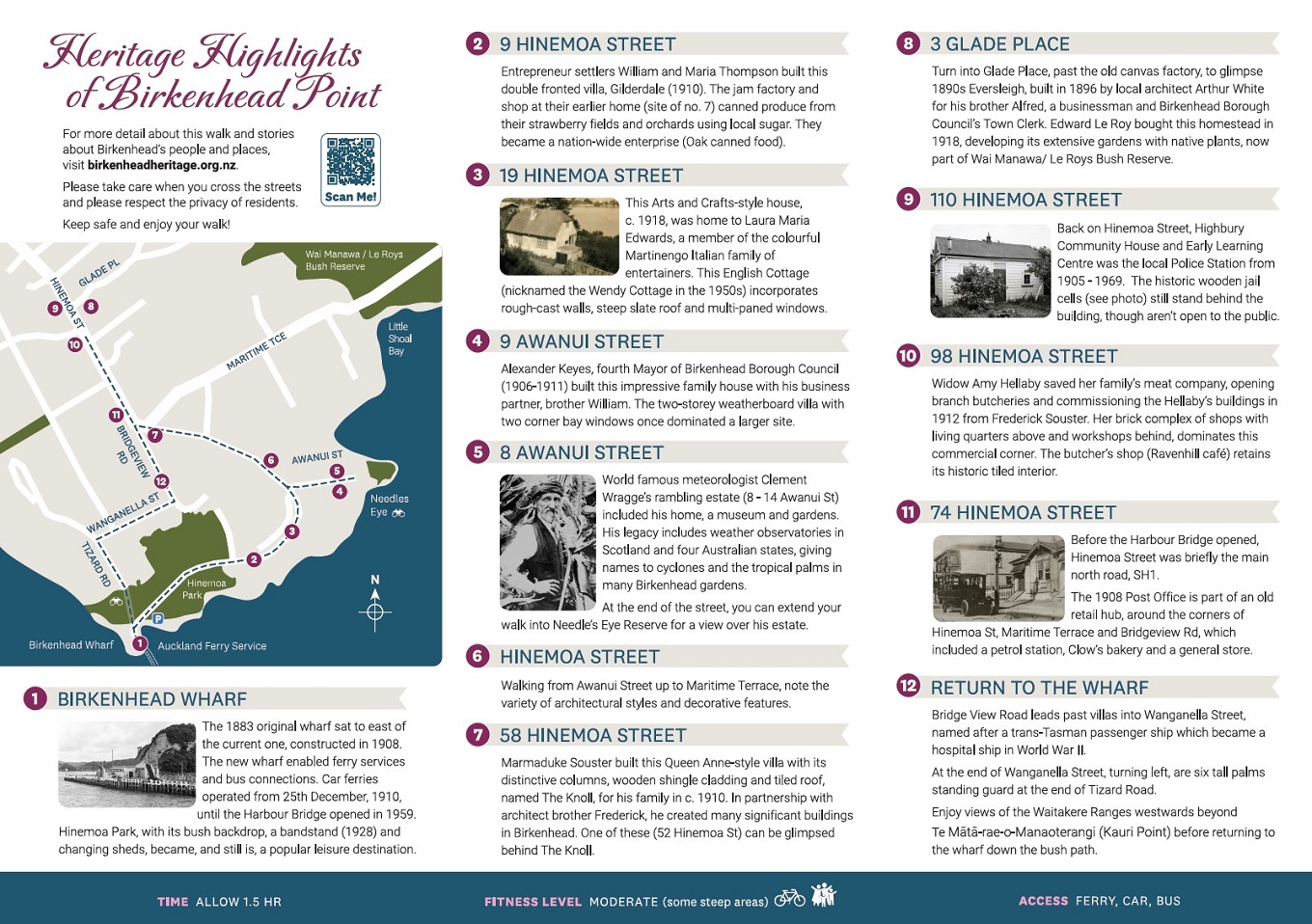 Auckland Council heritage specialist, Anna Boyer, says the brochure, which features key heritage spots along the lower part of Birkenhead point, has been designed to link in with other heritage trails around Chelsea and Highbury, with more to be added in future. The board is also looking to create signage, highlighting key spots on the trail.
"This project has been a true collaboration funded by the board and delivered by the community, for the community, with the Birkenhead Heritage Society and the Birkenhead Residents Association leading the work and bringing in local contractors to deliver the website, brochure design and printing," she says.
Hard copies of the brochure are available at the Birkenhead Library and the Farrington House Museum or download them at Auckland Council and Birkenhead Heritage Society websites.
The Walk Auckland app is available on Google Play and the App Store.
Stay up to date
Want to stay up to date with all the latest news from your area? Sign up for the Kaipātiki Local Board E-News. and get the latest direct to your inbox each month.