Tāmaki Makaurau has a wealth of historic heritage places which is beloved by Aucklanders.  
Auckland Council has opened funding applications through the Regional Historic Heritage Grant Programme for the preservation and enhancement of these taonga to ensure they can be enjoyed by future generations.  
Individuals, iwi or Māori groups, community groups and trusts can apply for up to $50,000 for the preservation of heritage places. 
"Auckland's heritage places are part of what gives the city its unique identity and illuminates the rich past of Tāmaki Makaurau," says Councillor Richard Hills, the council's Planning, Environment and Parks Committee Chair.

 
"The grant programme is a great way for communities to restore, preserve and enhance heritage sites for the use and enjoyment of Aucklanders now and in years to come." 
"This year we're really keen on supporting the kaitiakitanga of Māori cultural heritage places. There are hundreds of these sites across Tāmaki Makaurau and we want to enhance and protect these precious taonga as they're a vitally important part of the city's history."

 
Applications for this year's Regional Historic Heritage Grant Programme (RHHGP) funding round are open from 5 October until 10 November. 
The funding priorities include: 
Conservation of regionally significant historic heritage places, including places within a historic heritage area. 

Conservation of at-risk historic heritage places, including initiatives which address the impacts of climate change. 

Supporting kaitiakitanga of Māori cultural heritage places.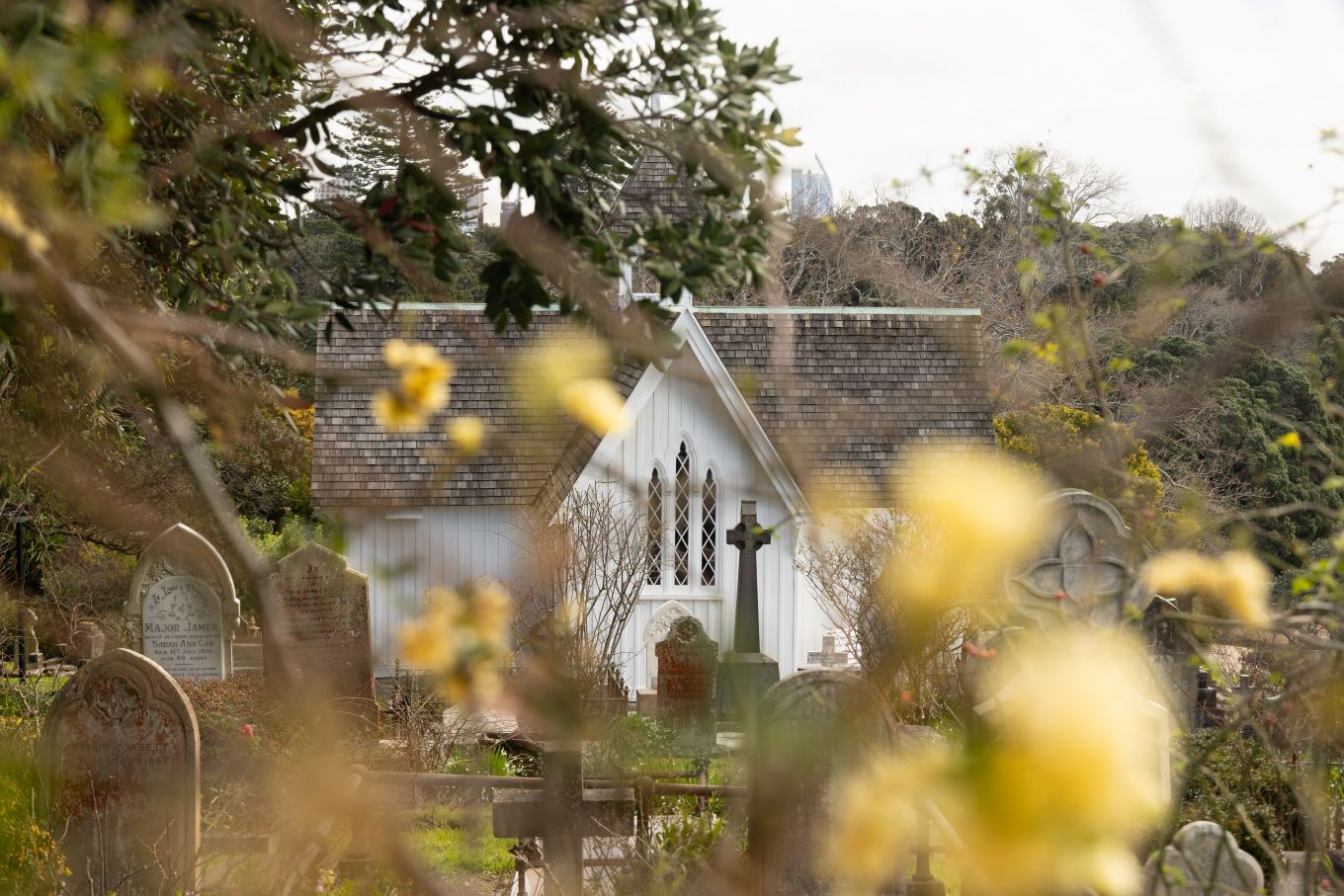 Success story: St Stephen's cemetery, Parnell

 
Through the Regional Historic Heritage Grant's last round, Friends of St Stephen's Garden Cemetery in Parnell received a grant for the restoration of graves. The current chapel on the site was commissioned by Bishop Selwyn (Church of England) and completed in 1856, after the first chapel constructed on the site was destroyed in a storm in 1847.  The earliest recorded grave in the cemetery is 22 November 1844. Graves in the cemetery include those of missionary James Kemp and Emma and Ida Campbell (wife and daughter of Sir John Logan Campbell, an Auckland leader in the second half of the 19th century).   
With support from the grant, 17 headstones have been restored.  Sympathetic conservation techniques were used to ensure the original fabric and materials used in the graves and surrounds were carefully treated. A descendent of one of those buried at the cemetery was moved to tears seeing a previously broken gravestone repaired. This work would not have been possible without the generous grant from Auckland Council. 
Learn how to apply through a workshop

 
You can learn more about these grants and the application process at an online workshop.  
Date: Thursday 12 October 2023  
Time: 12.15pm to 1.15pm 
Please RSVP by emailing grants@aucklandcouncil.govt.nz for the calendar invite. 
More information about the Regional Historic Heritage Grants Programme, as well as a link to apply can be found here.