Help your kids to keep learning and stay entertained while schools are closed with these great online resources:
Easy-to-read articles, thousands of images and videos as well as engaging games, science projects and activities. Have your libraries card ready to login.
OverDrive's huge collection of eBooks and eAudiobooks gives kids plenty of reading material and writing inspiration! 
Download the Libby app to filter by age, subject and whether your kids prefer to read or listen. Try both with OverDrive for Kids' read-along collection.

TumbleBooks and TumbleBooks Junior  
Read-along picture books, chapter books, graphic novels, educational videos, and eAudiobooks for children and young teens. Especially helpful for those who need a little extra help with reading and processing language.
Developed for high-school and older students with learning difficulties or with English as a second language, this database includes audio and video content plus tools developed with these students' needs in mind.
Give your young children a fun but factual head-start on understanding mathematical concepts with the books in this math eBook database. These books are great for young kids from kindergarten age to Year 6.
Practicing reading is the best way to get really good at it. This database of eBooks covers classic fiction, non-fiction, graphic novels and more and is perfect for teens increasing their skill and vocabulary all the way from Year 7 to Year 13. Titles range from classical novels and theatre to contemporary teen fiction.
This is an eAudiobook database for kids and adults. Great reads include classic series like The Voyages of Doctor Doolittle, Nancy Drew, Anne of Green Gables and Guardians of Ga'hoole.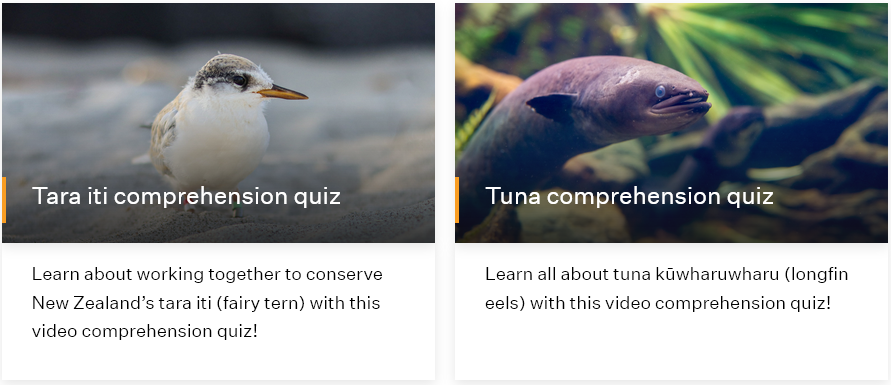 Auckland Zoo
Auckland Zoo is bringing the animals to you with  learning resources for families at home. 
Visit aucklandzoo.co.nz for more information, or take a look at the links below: 
New at-home lesson plans and learning resources are now available online too, with new themes arriving every Monday and Wednesday. 
Auckland War Memorial Museum 
Watch how volcanoes are made, make an exotic bird come alive in a puzzle or see some never seen before photos of Sir Edmund Hillary and his expeditions.