Reports of senseless vandalism to trees and vegetation on Auckland Council land have increased during the latest lockdown period.
Council staff are investigating numerous locations where trees have been felled, pruned or poisoned throughout the Auckland region with a greater concentration in coastal reserves.
"Our coastal esplanade reserves have been retained and held in public ownership for the benefit of all Aucklanders to enjoy, says David Stejskal, Regional Arborist & Ecological Manager for Auckland Council.
"They're public assets that help make Auckland such a desirable place to live. The deliberate and destructive vandalism is not on, and we will do everything we can to find the culprits and hold them to account," he adds.
A strip of native trees within the Marina Esplanade Reserve in West Harbour,  an aged Pohutukawa along the coastal walkway between Murrays and Mairangi Ba were recently hacked and left to die while on the Te Atatu Peninsula, large kanuka were felled into a stream at an inanga spawning site despite signage alerting the public to its presence.
"This is so disappointing and unnecessary. We don't have many of these spawning sites left in the urban parts of Auckland and retaining these sites is so important," says Councillor Alf Filipaina, Chair Parks, Arts, Community and Events committee.
"The local community has been working hard to protect inanga in this area; this is an endangered species and the removal of the trees providing shade to the spawning site really doesn't help."
"If anyone has any information, we'd welcome them contacting Auckland Council.  If we find those responsible, we will not hesitate to prosecute," he adds.
Trees provide valuable environmental benefits to the community including carbon storage, improved air quality, stormwater mitigation, urban cooling, and UV protection. They also make streets more attractive and liveable, provide wildlife food and habitat, and contribute positively to public health and wellbeing.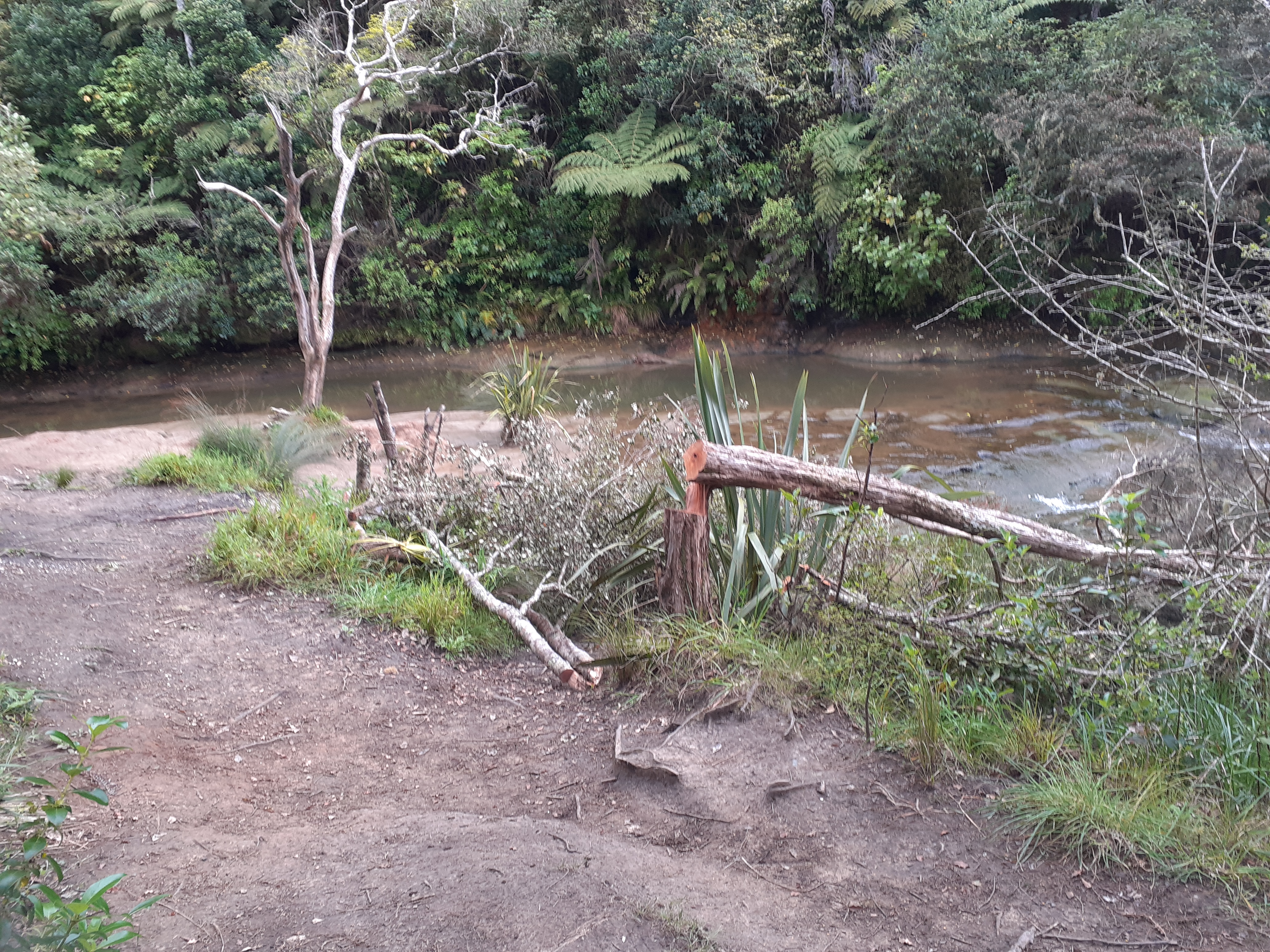 David Stejskal says many of our communities have volunteers who contribute time and energy to restoration planting and pest plant removal in our public and coastal environments. He says vandalism of trees not only affects adjacent neighbours, but the wider community also suffers through the gradual attrition of trees from the urban landscape.
He reminds people maintenance or removal of public vegetation and trees on Auckland Council owned land requires permission from the council. Many trees also have Auckland Unitary Plan protection warranting a resource consent.
Any instances of suspected damage to council assets should be reported to Auckland Council Compliance to investigate.
Disturbance to council assets (such as trees) is deemed to be an offence under section 239 of the Local Government Act 2002. Breach of this bylaw may lead to penalties, such as legal action and/or fines being issued.
The Resource Management Act also states anyone found responsible for damaging native trees could face up to two years' imprisonment or a maximum fine of $300,000 for individuals or $600,000 for a company.
To request maintenance of council-owned trees one can easily lodge a request for service on our website. All requests will be assessed on individual merit by an arborist to ensure that any tree work meets the Council specifications for tree health and management.
More information about Council tree management and approvals can be found on the Auckland Council website.
To report damage to trees on Council parks or reserves to please contact Auckland Council on 09 301 0101 or email: enquiry@aucklandcouncil.govt.nz