With its short days, chilly temperatures and lousy weather, it's not uncommon to feel a bit down in winter. There's even a type of depression called Seasonal Affective Disorder (SAD), which up to 10 per cent of the global population suffers from. It can cause people to feel less energetic and cheerful during the colder winter months.
Whether you're pining for sunshine and beach time or you feel like winter time impacts your mood more seriously, getting outside in natural light, staying active and doing things that give you joy will help you beat those winter blues.
Here are five activities that are guaranteed to lift your spirits during the greyest time of the year:
1. Walk on petal paths at Auckland Botanic Gardens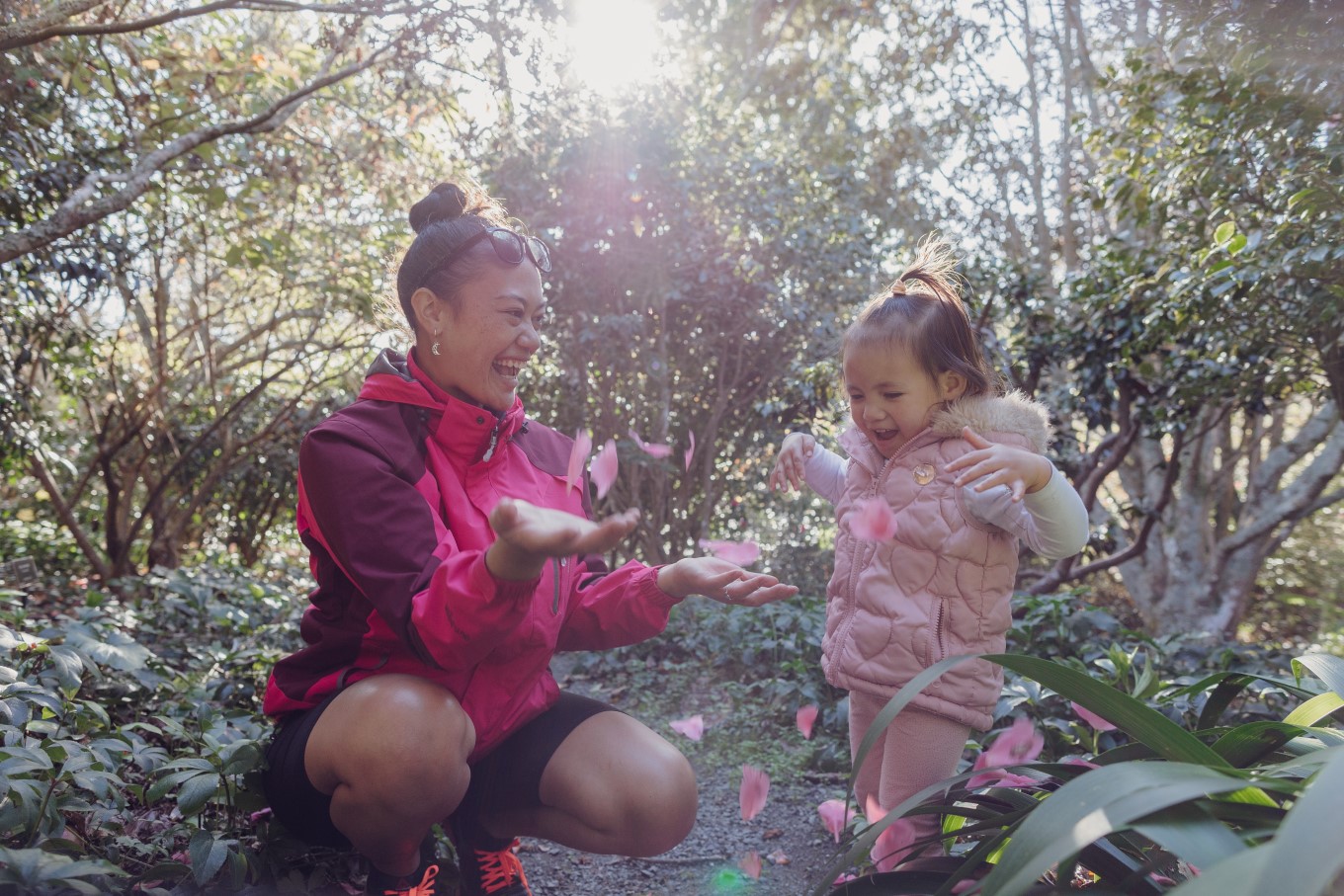 Put on a jacket and a hat and move your waewae (legs). Not only will you contribute to the recommended 30 minutes of exercise per day and grab some well needed sunlight but spending time in nature has immense benefits for our wellbeing. Research led by the UK's University of Exeter showed that people who spend at least two hours a week in nature enjoy better health and well-being. It doesn't matter whether you get your two-hour dose all in one go or break it up into bite-sized adventures – the main thing is that you put in the time.
The Camellia Garden at Auckland Botanic Gardens puts on a show during winter when the flowers come into bloom. Check out the curator Barbara Wheeler sharing her favourite varieties here. Walk along petal-strewn paths and enjoy the various origami-like forms of the different blooms in shades of pink, red and white. Listen out for the uplifting voices of tūī, which also like visiting these plants in winter to drink their nectar.
2. Challenge yourself to a midwinter dip
The benefits of swimming outdoors in the colder months have been much touted in recent years, and there's a growing amount of research to back up these claims. Nobody is knocking your local pool – all exercise is great – but open-water swimming connects us with the natural world and helps us to enter a contemplative space.
With hundreds of beaches to choose from, there are plenty of places you can take a chilly dip. Good options are Mission Bay, Takapuna and Narrow Neck, and some communities even have local swimming clubs. Before you take the plunge, read up on how to stay warm before and afterwards, as well as other safety guidelines.
If you're swimming out of your depth, go with a group or have someone on the beach to keep an eye on you, and wear a brightly coloured cap so any nearby watercraft can spot you. Also look at the SafeSwim website first to check the water quality and conditions. And if you're not quite game enough, go for a stroll in the shallows – the feeling of cold water and sand beneath your feet will still elevate your mood.
3. Give back
Giving back to your community will definitely lift your spirits. In fact, an 18-year-long UK study showed that volunteers experienced better health and life satisfaction. Choose an activity that's meaningful to you, such as attending a tree planting day or a beach clean-up. Not only will you be helping the environment, you'll also make new connections, particularly if you're volunteering in your local neighbourhood.
There are also volunteering opportunities in your local parks, at Auckland Botanic Gardens, Auckland Zoo and the New Zealand Maritime Museum. Read more about volunteering here.
4. Ride a rainbow or freewheel along a bright pink pathway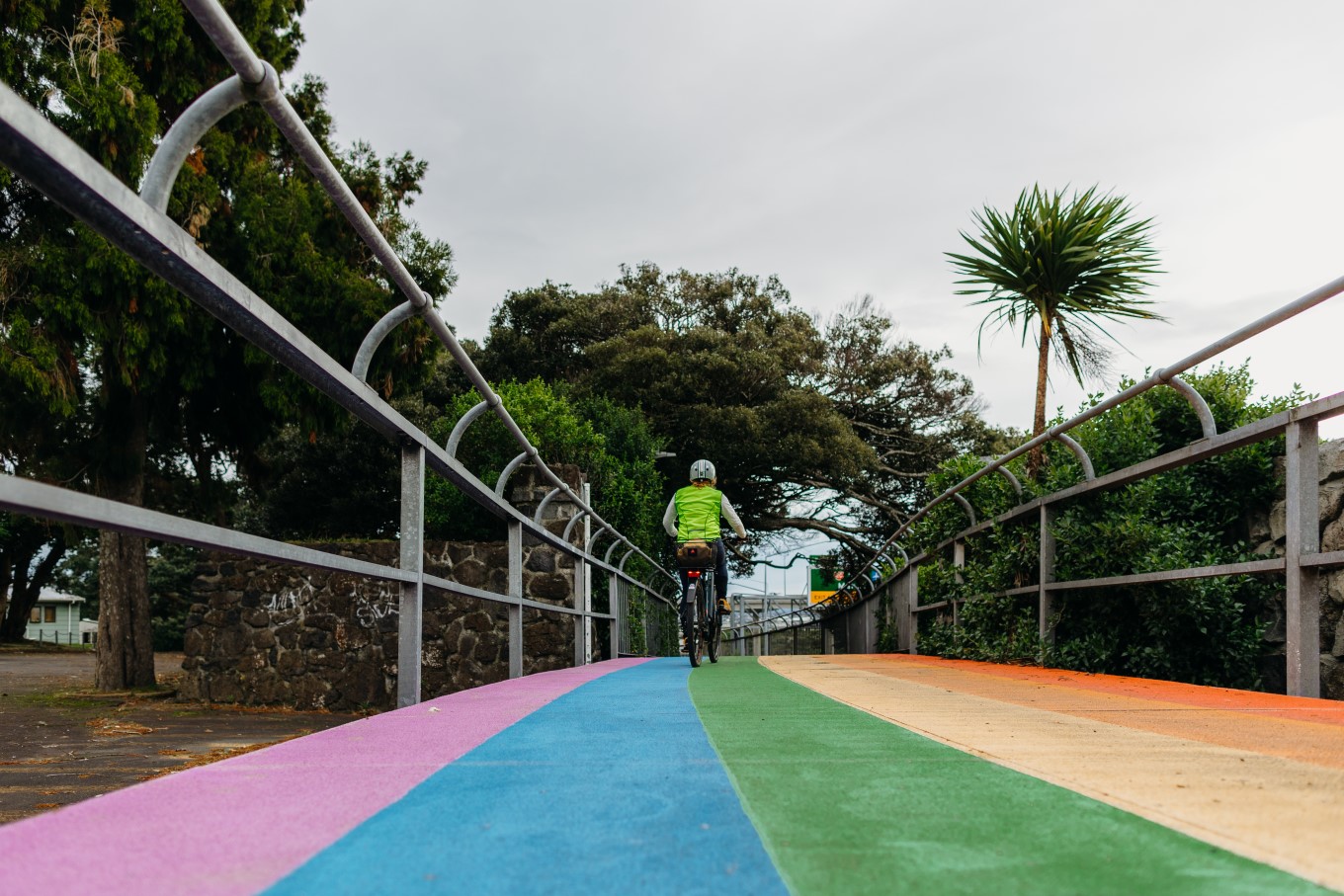 Get those wheels turning! There are cycle paths to explore all over the city, but if you're looking for great vistas plus a burst of colour on a grey day why not ride the Waterview Path, to the Grey Lynn to Waterview Path outside Unitec has a rainbow you can ride along.
Then shake off the blues and go pink by iding or walking along Te Ara I Whiti / The Lightpath – this magenta-coloured cycleway starts at upper Queen Street and crosses the motorway to the Nelson Street off-ramp. It's an inspiring illuminated space with interactive lights and Māori designs, including a 140-square-metre koru pattern at the northern end.
5. Dose yourself with art and caffeine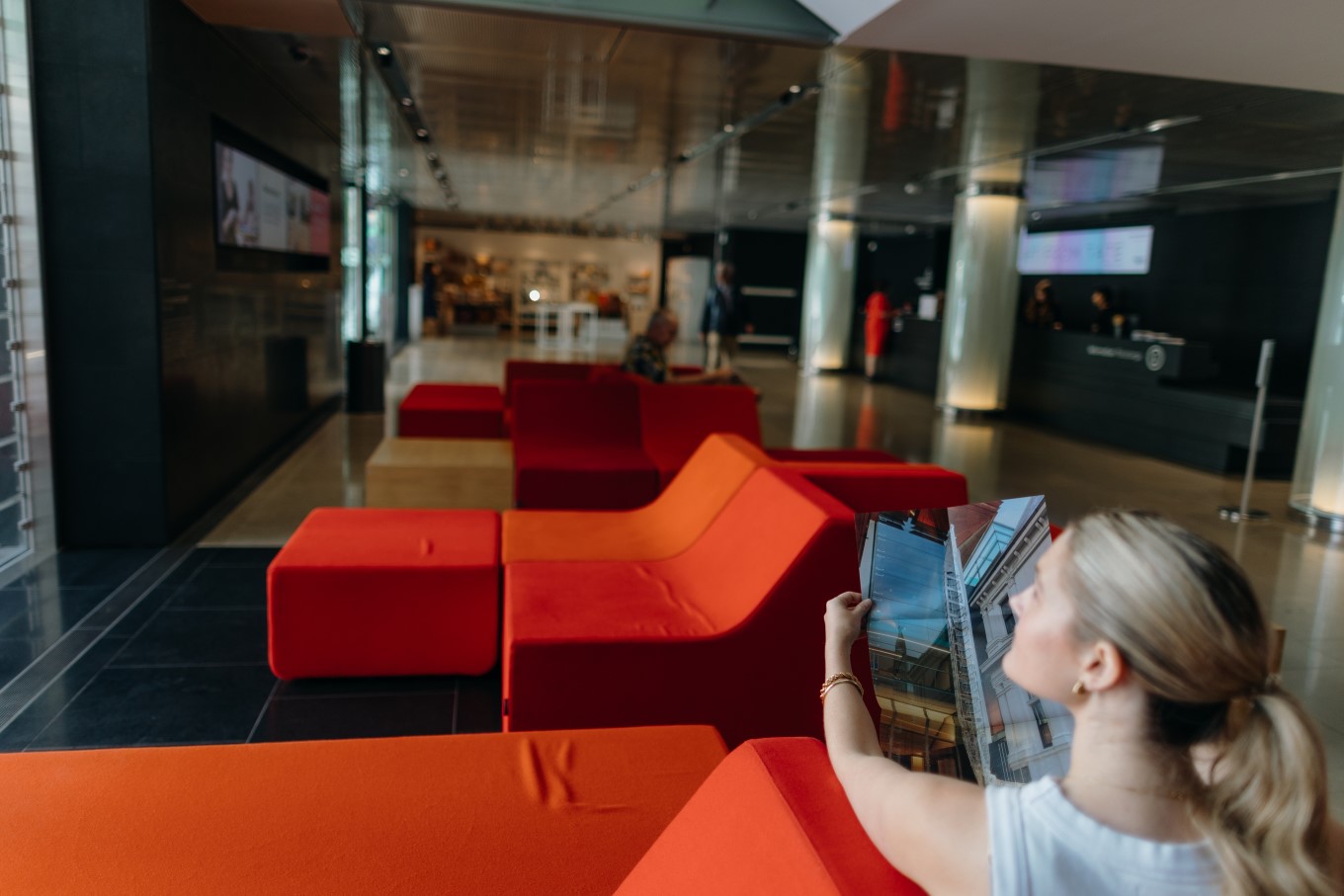 Sometimes all you need to lift your spirits on a grey day is a change of scene, and Auckland Art Gallery Toi o Tāmaki delivers multiple scenes through its dynamic exhibitions. Ponder over paintings, photography and sculpture in Aotearoa's largest art museum, then catch up with a friend for coffee in the sunny cafe overlooking Albert Park. If you don't feel like making the trek into town, there are galleries all over the region, many of which also offer classes where you can learn a new skill – another way to help shift your mindset.