You can't beat Auckland during summer.
The best way to make the most of the region is to get out of the car and take your pick of Auckland's stunning tracks, bush, maunga and walkways. 
Discover our region's natural wonders as you run, bike, stroll and picnic all summer long - an Auckland summer is calling.
Picnic spots with a difference
Looking for somewhere to dine al fresco at sunset or want a rewarding snack after an active day out? The Tāmaki Makaurau region has a wide array of picnic spots whatever your location preference.
Spread across Auckland, we've picked three of the best to get you started, with hundreds more parks and beaches across the region to enjoy too.
Scenic summer running trails
Whether you want to head north, south, east, or west, you'll find scenic running trails winding through Auckland's parks and reserves.
Escape busy streets and discover pockets of native bush, coastal views and refreshing green spaces when you tackle these running trails.
Put on your running shoes and get out there
Get active with AKL paths and our recommendations for more walking and running tracks: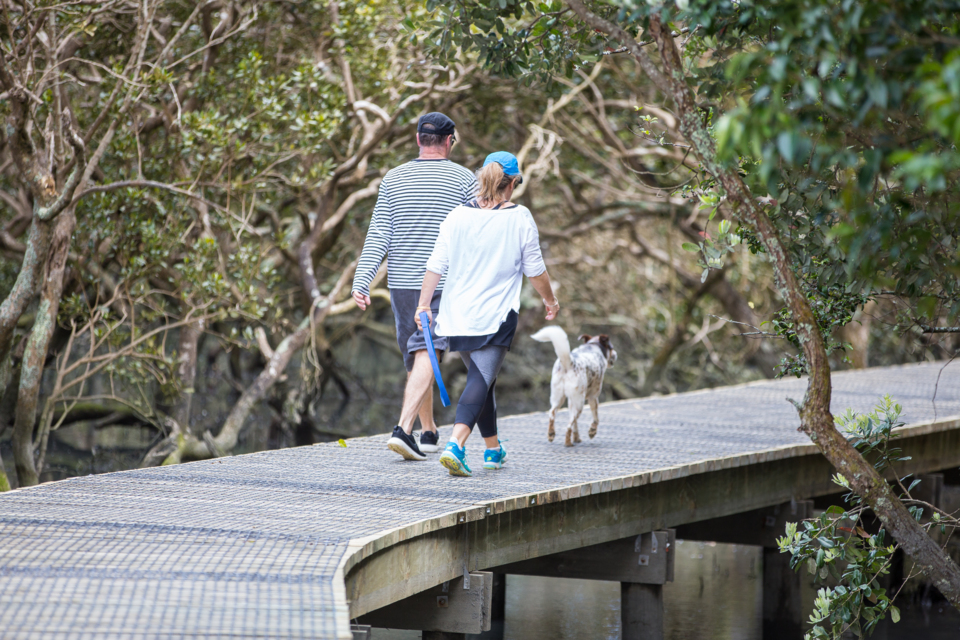 Summer fun with your four-legged friend
Put on sunblock and get outside with your canine companion this summer to explore our pick of the best beaches and reserves across Tāmaki Makaurau.
If you're in the city, take a look at our list of top dog-friendly off-leash parks.
If you're heading further afield, check out this list of great dog walking spots. From Piha to Manurewa, there are fantastic spots across the region to stretch your legs, and your dog's.
Auckland is a sports fan playground
Regardless of what kind of sport you, your whānau and friends enjoy, Auckland has the perfect places for you to get your sweat on and burn some calories.
Auckland Council's sports fields are outstanding and worth heading to. Grab a football, a rugby ball, a cricket set or a frisbee and head to one of the many parks Auckland has to offer.
Alternatively, head to the basketball courts, tennis courts or volleyball courts dotted around Tāmaki Makaurau. Or consider something completely different with disc golf, a similar game to golf but with the use of a frisbee.
Half-day hikes around Tāmaki Makaurau
With a stunning range of regional parks across Auckland to explore, getting out in nature is a breeze. Take a look at just some of the amazing options out there, from the Ahu Ahu track at Piha to Whakanewha Regional Park on Waiheke.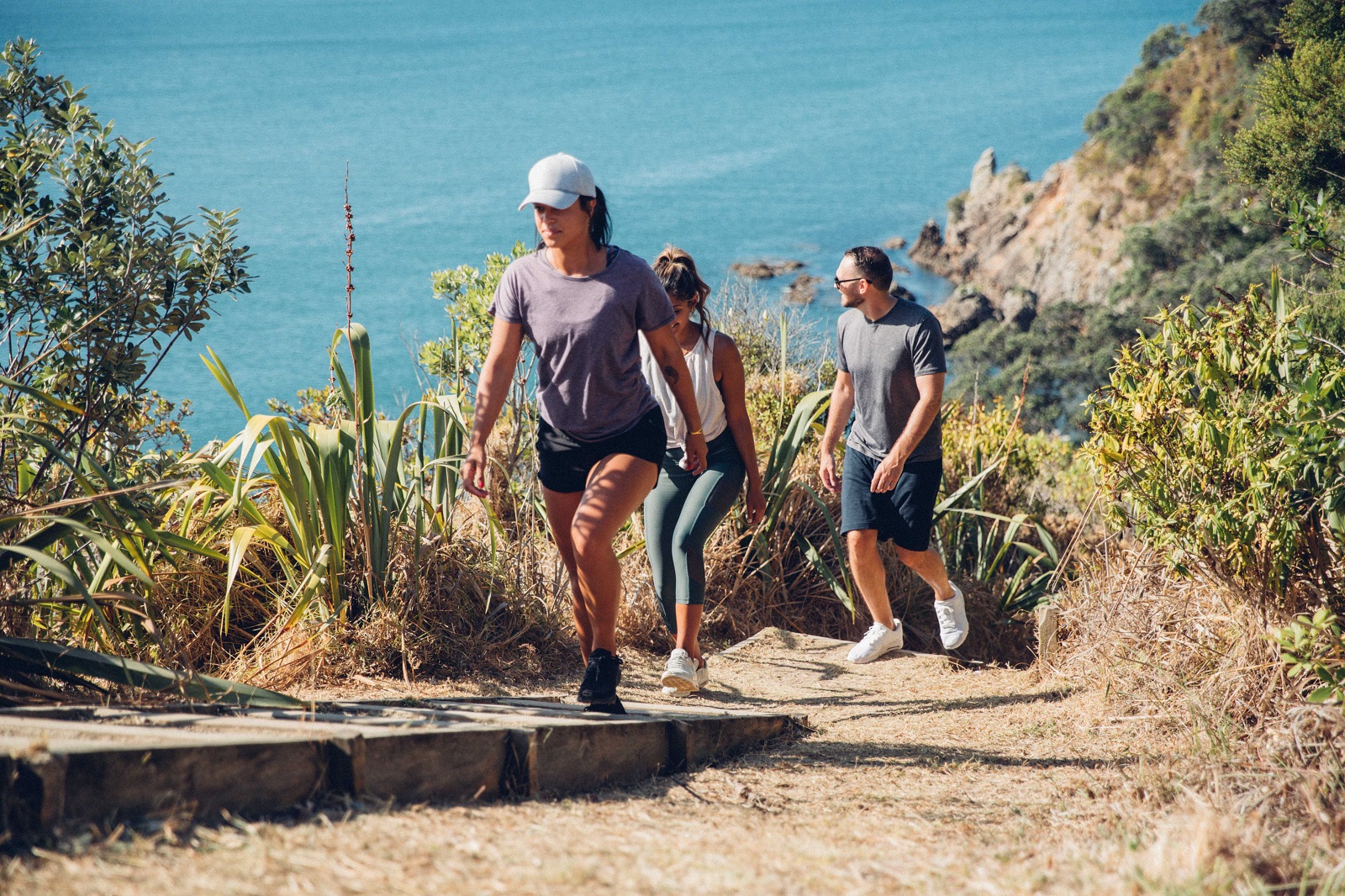 Get on yer bike!
Auckland's cycling infrastructure is improving all the time with more and more shared paths providing access to amazing parts of the region. For those who want to get off the beaten track, there are some great options too. Whether you fancy somewhere in the vicinity of the city centre like Arch Hill or are keen to find something further out like the Hunua Ranges, there is a trail for all skill levels.
The best places to mountain bike this summer
Protect our environment
While you're out and about this summer, take a minute to think of all the ways you could help to protect what makes Auckland so special.
From helping to monitor our native animal and plant species, to trapping pests, pulling weeds, and joining planting initiatives, there are so many great ways to get outdoors and get involved this summer.
We're spoiled with some of the best bushwalking experiences around - but while some areas across the region remain closed to protect kauri, we all need to find alternatives for our outdoor adventures. There are loads of tracks and nature spots out there to enjoy. Whether it's our rugged black-sand surf beaches; forested areas; rolling green pastures; or urban city centres, there are walks for every Auckland landscape.
Take a look at some kauri-friendly alternative walks here
Protect our kauri
Kauri dieback in Auckland is a serious problem and it's important we all play our part to prevent the spread of the disease.
If you enter or leave a forest/area with native trees anywhere across the region, here are three easy steps you need to remember:
Scrub– clean all soil off your footwear and gear.
Spray– your footwear and gear with disinfectant at every cleaning station you encounter. Kauri dieback can be spread by just a pinhead of soil.
Stay– on open tracks and off kauri roots.
Always check the Auckland Council kauri webpage before going for a walk to find out what tracks are currently closed.