Whether you're breaking in a new bike, getting fit, or just keen to explore Auckland on two wheels, there are plenty of great reasons to hit the path and see the sights.
Whatever your reason for getting out there, along these cycle routes, you'll be able to enjoy the views, culture and heritage of Auckland.
These three shared paths are suitable for experienced cyclists who want to feel energised, while also being leisurely enough for those new to two wheels.
Waterview Shared Path 
More than 3km long, this is one of Auckland's most significant walking and cycling shared paths, with links to other paths heading west, central and south.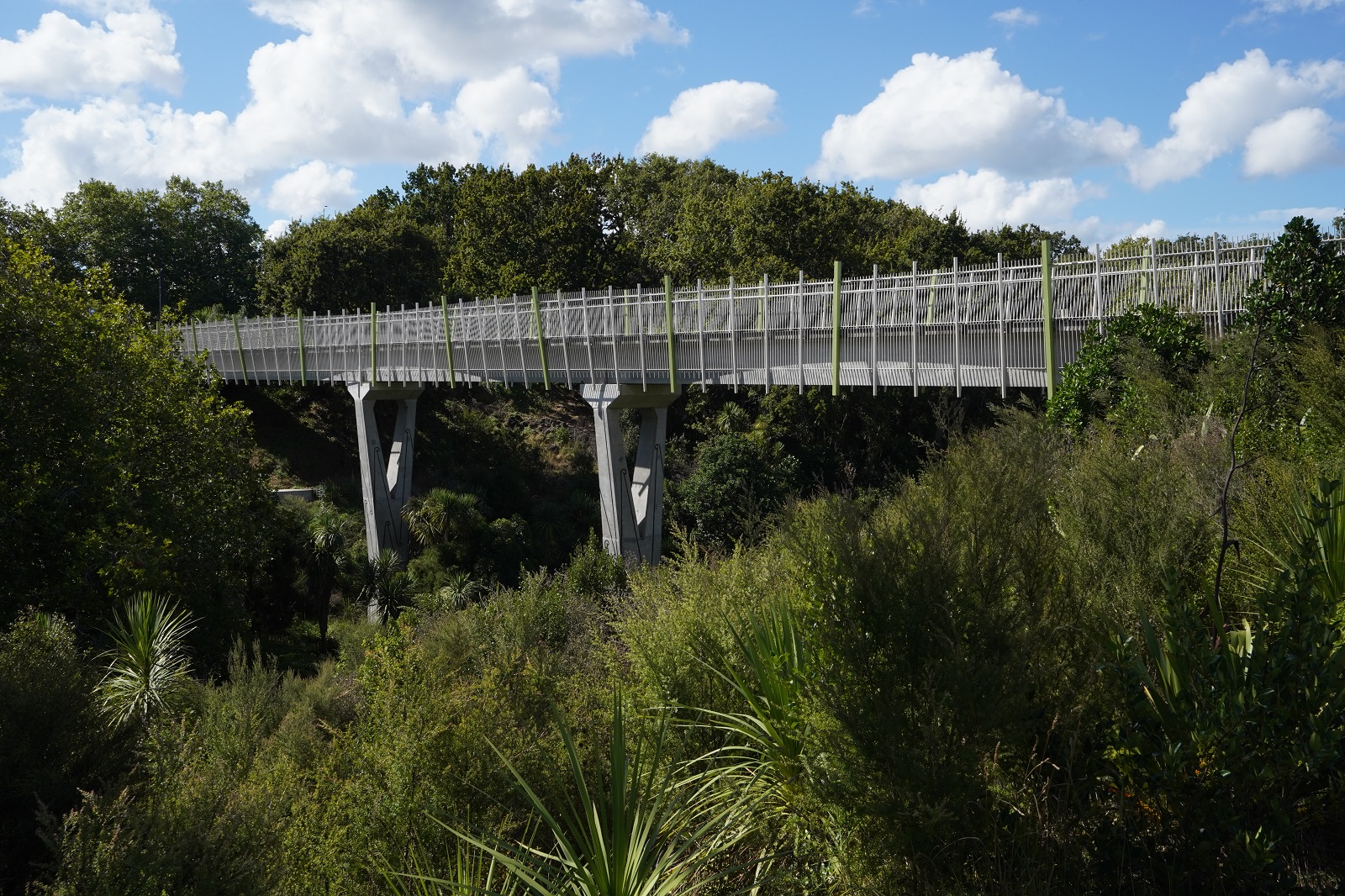 It follows Te Auaunga / Oakley Creek, and along the way you'll find playgrounds and parks to explore, bridges to cross (including over the western rail line), plus sports fields & an off-leash dog area. It has been thoughtfully landscaped and, thanks to working in partnership with iwi, each bridge features a large carved pou whenua (land post) or waka maumahara (memorial pillar), while other Māori design elements can be seen along the way.
It's fairly flat, with only a low gradient in certain parts, and it's well-lit for night rides.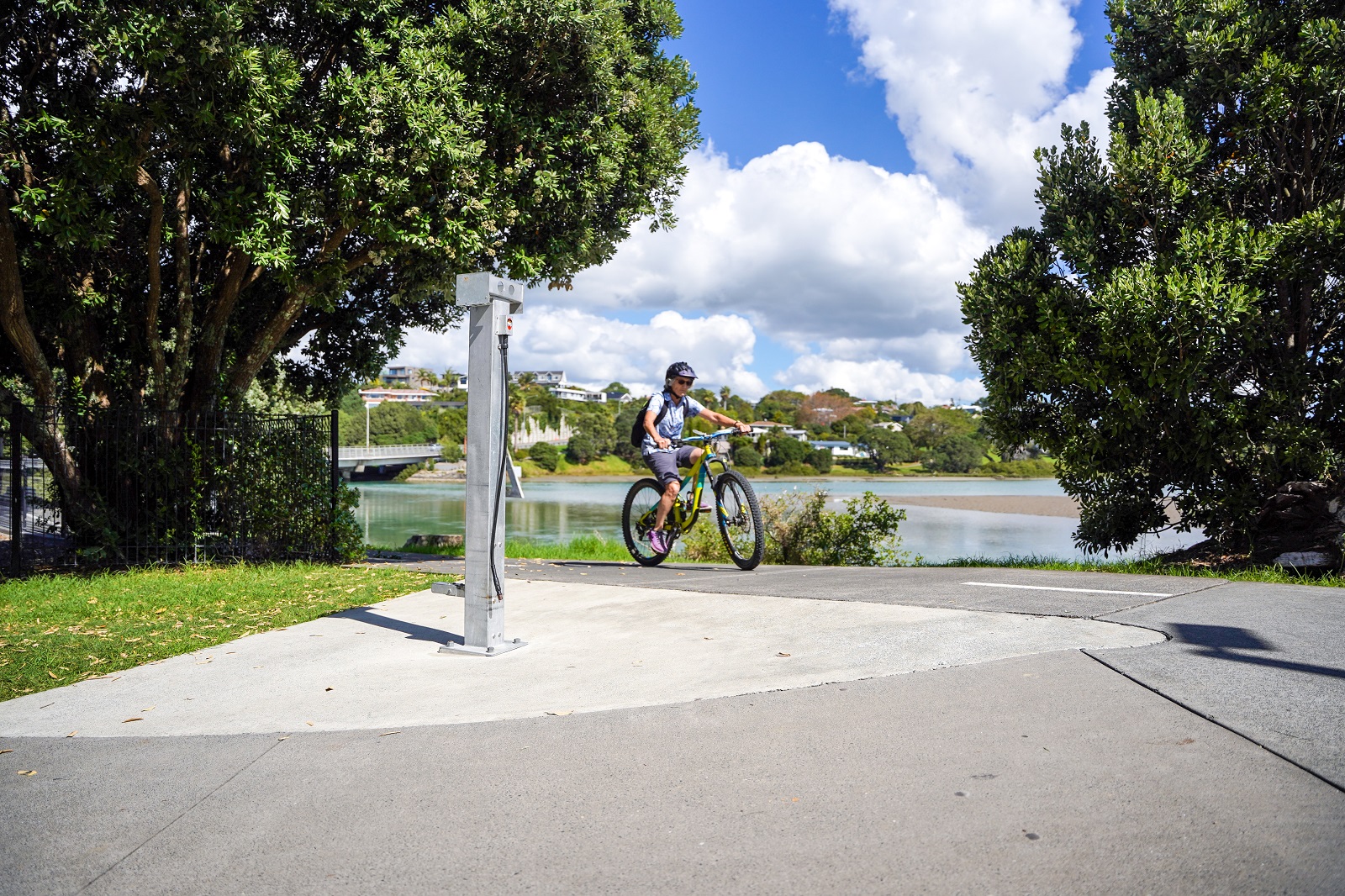 Te Ara Tahuna / Ōrewa Estuary Path
If you're starting from Western Reserve at the southern end of Ōrewa Beach, pop into the Estuary Arts Centre to see their range of exhibitions. Back on the bike, you'll cycle past Ōrewa Skatepark and along the water's edge on a well-sealed pathway that goes through parks and bush, as well as past Māori carvings that signify the area's history as an important site for food gathering.
The loop around to Millwater and back is just over 7.5km, so stopping halfway at local where cafes will satisfy the appetites of hungry cyclists. As you cruise along the path, keep an eye out for wildlife, stand-up paddle boarders and kite surfers who enjoy the shelter the estuary provides.
See more about the route here.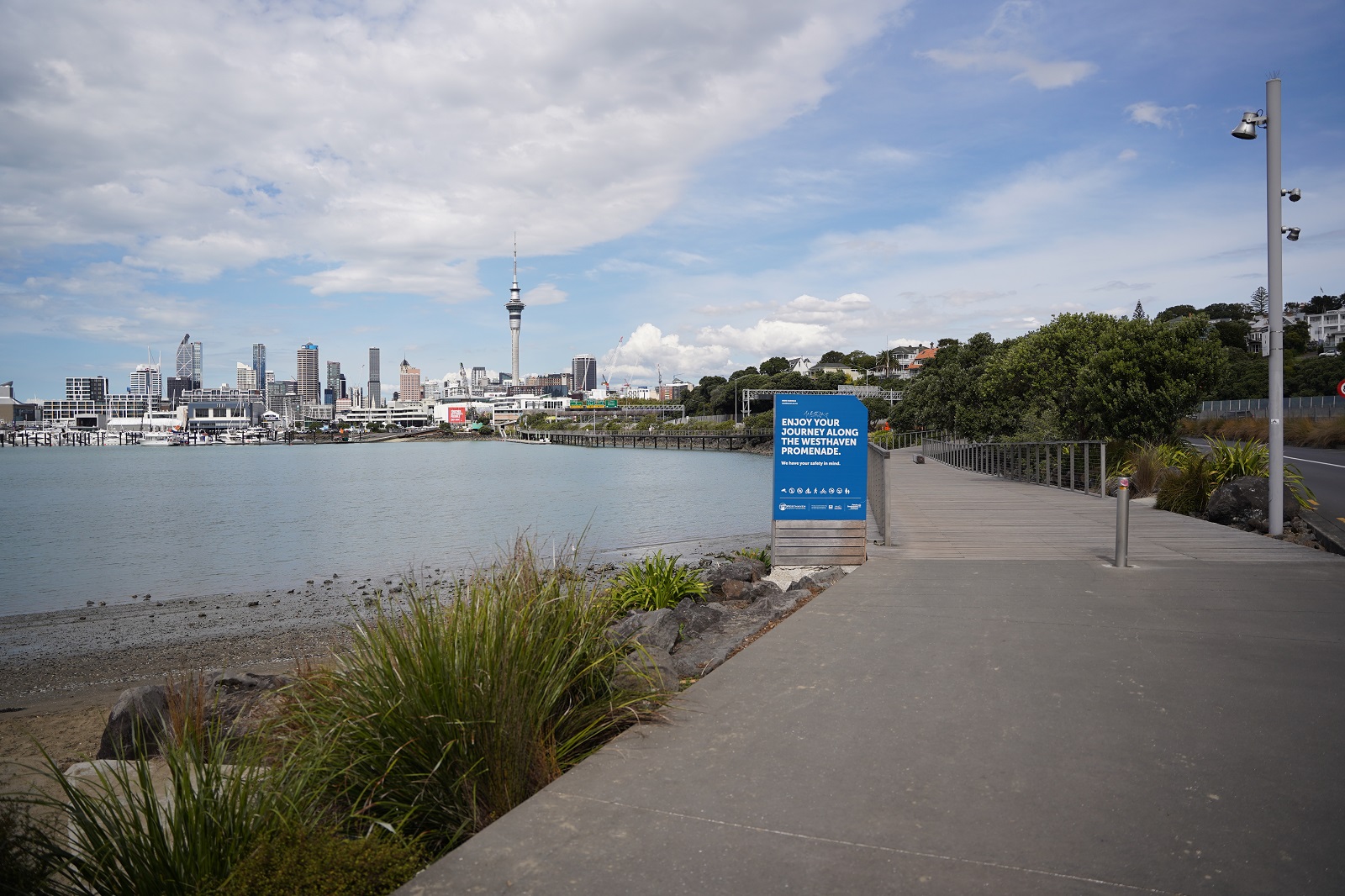 City to Bays route
Ranging across 15km of stunning waterfront vistas between the Harbour Bridge and St Heliers, this is one of Auckland's best-loved cycling routes, encompassing three paths - Westhaven Path, the Mission Bay to Wynyard Quarter Path, and the St Heliers to Mission Bay Path.
It's a must for heritage and beach lovers alike, passing by the Downtown Ferry Terminal, Te Komititanga, Britomart and Ports of Auckland before continuing along Tāmaki Drive.
It's a 40-minute journey (one way), and while it's tempting to take in the stunning views of Rangitoto Island, this is also one of Tāmaki Makaurau's most-used paths, so keep an eye out for fellow cyclists, pedestrians and vehicles.