Move over Olympic gold medallist Lisa Carrington, there's a new bunch of kayakers in town thanks to Auckland Council's Out & About programme.
There are some explorers in training too, searching the city's parks for landmarks and treasures.
Out & About, a citywide programme of free activities for youngsters at whanau-friendly events, encourages people to be more active through play and exercise. 
Waiau Pa mum Liz Smith visited Sandspit Reserve in Waiuku for kayaking with her boys, 10-year-old Ruben and eight-year-old Max, who had both kayaked before, having been to a session at Maraetai.
"When we saw it was on close to home, we couldn't resist having another go. School holidays can get expensive and having free activities in your own area is not only welcome, it gets the kids off their devices.
"They love Out & About and the staff are so encouraging. Families can try things they might not otherwise be able to do. Not many of us have hundreds of dollars to buy kayaks."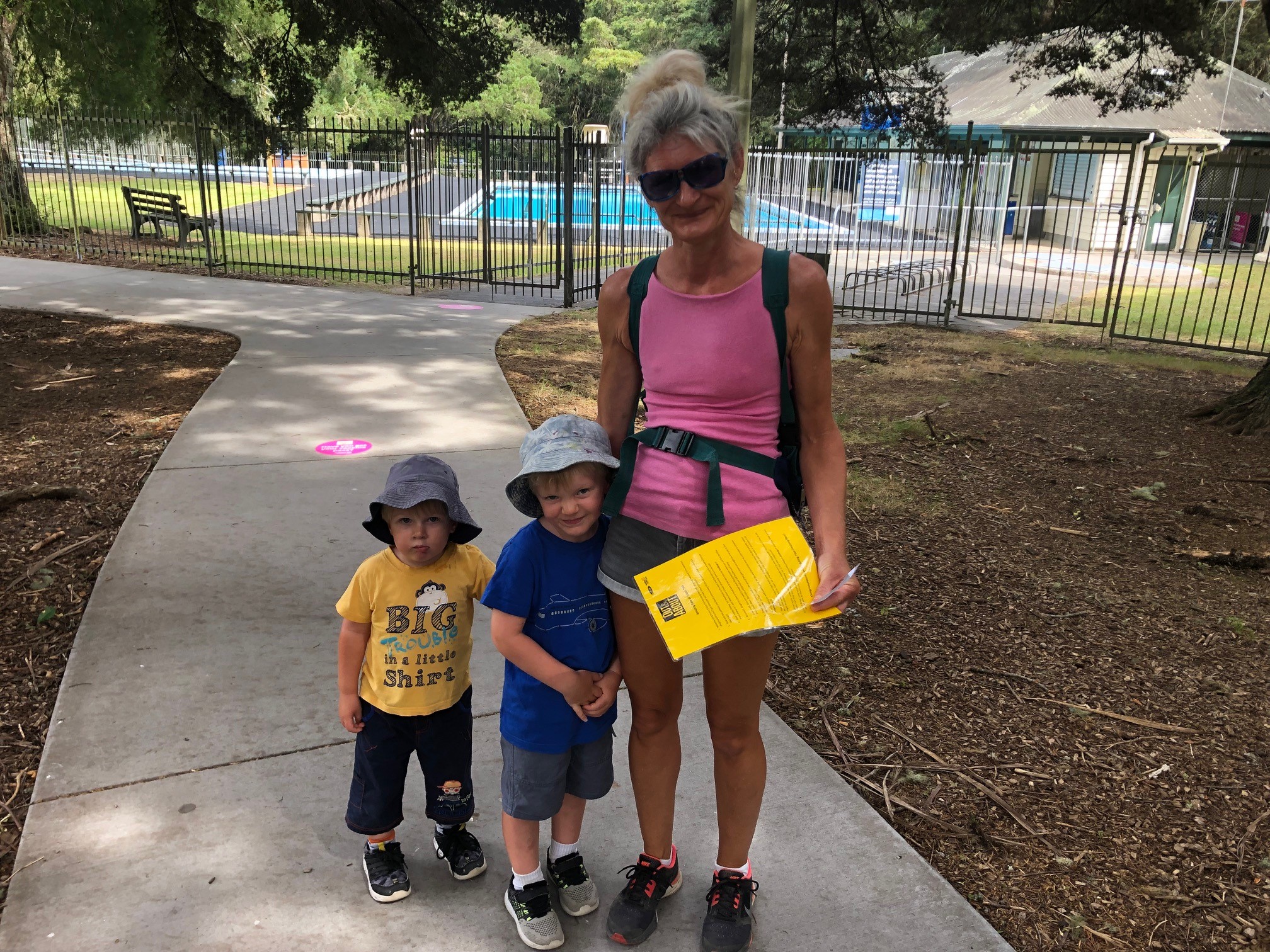 Maraetai mum Gillian Linkhorn took sons Harrison, four, and two-year-old Lincoln, to the Out & About Totara Park Challenge in Manurewa.
"We haven't been in Totara Park before. We've discovered a whole new world. It's beautiful."
COVID-19 protocols are followed at all events, which are centred on council facilities such as reserves, parks and playgrounds.
Franklin Local Board chair Andy Baker says his board, like Manurewa, is one of many across the city that contributes to Out & About.
"It has simple goals, supporting Aucklanders to be more active in our parks and spaces, to connect with nature and to celebrate our unique Māori identity.
"There's a huge range of events and activities, gymnastics in parks, yoga, skateboarding workshops, kayaking, various challenges and even waka events.
"All that's needed is a willingness to give it a go. Everything is provided and there's still plenty of time to get involved, with activities planned throughout summer."
Out & About is on Facebook and Instagram. Facebook lists all Auckland events.