Ōtara-Papatoetoe Local Board Chair Apulu Reece Autagavaia is urging parents to talk to medical experts and learn more about vaccination for children.
Recently, he got his sons Fili Setima Autagavaia (10) and Taumai Autagavaia (8) vaccinated and says he didn't make the decision lightly.
"My youngest son has Type 1 diabetes, an autoimmune condition – so as parents we had many questions around COVID-19 and the vaccine, and any impacts on our son."
Since the beginning of COVID-19, Autagavaia says their family's movements have been strictly restricted to protect their son from the ill effects of the virus.
"Being an elected leader, I am usually out and about in the community, talking to my constituents in the Ōtara-Papatoetoe Local Board area, attending events and activities as part of my role as the local board chair.
"But with COVID-19, everyone in our household has been extremely cautious because we've seen and heard from medical experts how this virus can impact those with compromised immunity.
"When the Ministry of Health advised that children above 5 years could also get vaccinated against COVID-19, we knew we had to protect our son. But like every parent, we also had our doubts.
"Before making any decisions, we sought medical advice including from the Children's Diabetes Clinic at Greenlane.
"After feeling satisfied with the information we were provided, we decided to get our sons their vaccines."
Autagavaia's sons were joined by their cousins and friends at a family vaccination event organised by South Seas Healthcare in Ōtara. (below)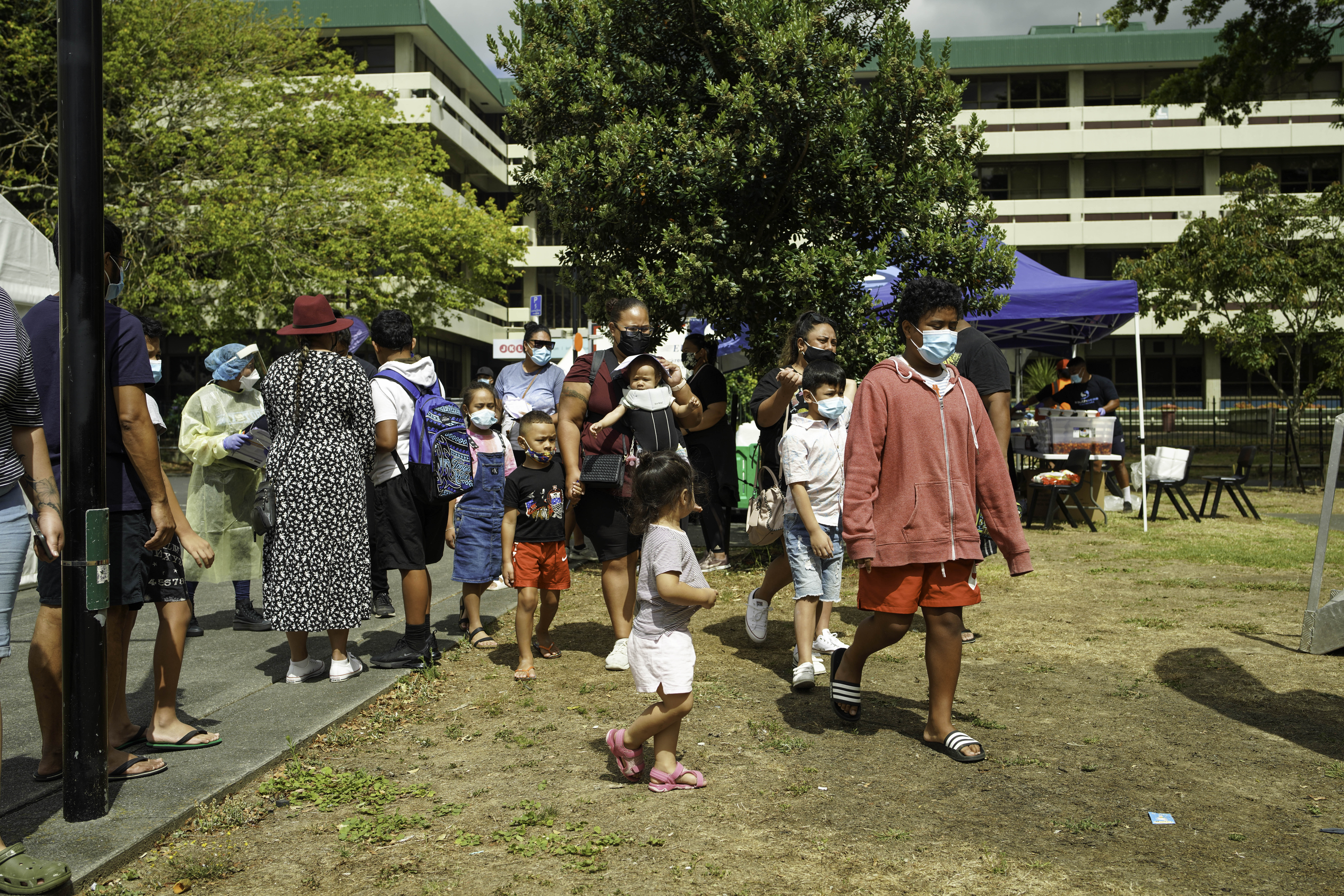 "Our kids loved the event. A couple of them were scared of needles, but doing it together made a difference. The atmosphere made it an experience for kids, rather than in a sterile clinical environment."
He says he is aware of the parents' concerns in getting their children vaccinated but requested them to not make their decision based on what they read on social media.
"I've seen a lot of misinformation about COVID-19 circulating on social media. As parents, protecting our children is a natural instinct. I would urge every parent who has questions about the vaccine to talk to their doctors or get medical advice and make a fact and science-based decision; one that would protect our tamariki from this virus."
To find out more about COVID-19 vaccination, visit Unite Against COVID-19.