2021 was a big year for the city centre.
It saw Quay Street become a tree-lined boulevard, Galway Street's new street layout give Britomart another stylish edge, and Te Wānanga deliver a new public space suspended above the water.
All three of these projects delivered by Auckland Council and Auckland Transport have been short-listed in the 2022 New Zealand Institute of Landscape Architects (NZILA) Awards. The winners will be announced in October.    
But the resilience of the city centre has faced one of its toughest tests in recent years due to COVID-19, and efforts are being made by many organisations including Heart of the City, Britomart, Auckland Arts Festival, NZ Fashion Museum, Auckland Council and city centre businesses to bring back its mojo.
Dust off your glad rags
We've all had moments in the last two years when there was little motivation to get dressed up, or in some cases to get dressed at all.
That go-to Zoom top and trackpants would do. But the New Zealand Fashion Museum wants to celebrate their latest exhibition 'to fashion' and provide Aucklanders with an opportunity to dress up and be photographed in your favourite outfit rescued from the back of the wardrobe.
Head to Takutai Square at Britomart on Saturday 19 or Sunday 27 March – between 10am and 1pm - and be part of this street style fashion photography experience, supported by Auckland Council and the city centre targeted rate.
Put your best shoe forward, step in front of the lens of professional photographer Denise Baynham and see yourself on a virtual catwalk. Photos will be displayed on the fashion museum's social media channels.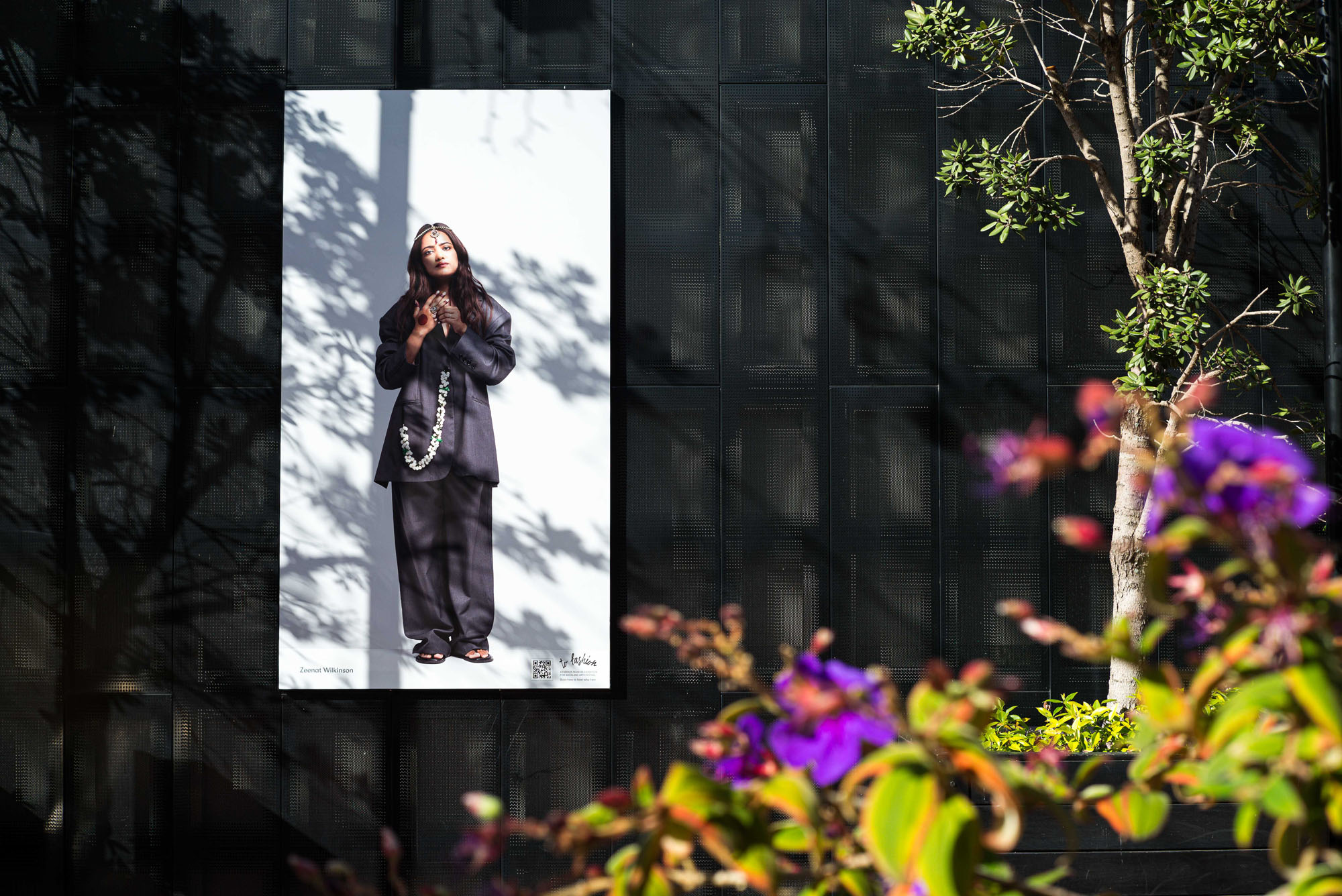 Councillor Pippa Coom supports this new initiative, bringing vibrancy back to the city centre over the next two weekends.
"This is a great opportunity to dress up and enjoy Takutai Square this weekend. It's one of many small steps we can take to bring people back to the city centre and support businesses who have suffered," she says.
All COVID-19 protocols and safety measures apply. Please wear a mask when you arrive (we won't need to photograph you with one unless that's what you want), keep a one-metre distance between yourself and others and practise good COVID-19 etiquette and hygiene.
And while you're in the heart of the city centre, take time to interact with 'to fashion'. It's the fashion museum's 12th-anniversary project re-framing the fashion experience.
Hosted at The Pavilions on the Te Ara Tahuhu Walkway at Britomart, poet Tayi Tibble, mental health advocate Sir John Kirwan, and Karangahape Road chronicler Six are among twelve individuals who were asked to fashion their own personal appearance, expressing their identity, their culture, and their truth.
Opened last week, the 'to fashion' exhibition of life-size portraits by award-winning Samoan/New Zealand photographer Edith Amituanai brings a new fashion conversation to Britomart as part of the Auckland Arts Festival.  Immerse yourself in a video portrait of each subject, captured by Robert George and The Raro Dog team, by scanning a QR code.
We all fashion our identity through what we choose to wear. Now it's your turn to dust off your style and step in front of the camera.