The opening of Kākano Art Gallery in Henderson Town Centre is a dream come true and a culmination of years of work.
With support from Henderson-Massey Local Board and other organisations, including Eke Panuku Development Auckland and Te Puni Kōkiri, the gallery successfully opened at the beginning of April.
Based at Corban Estate Arts Centre, Kākano Youth Arts Collective began in 2013 and runs a programme that supports rangatahi in West Auckland through art.
The gallery offers a range of unique paintings, prints, sculptures, jewellery, cards and t-shirts created by emerging artists.
The collective runs studio sessions where young artists are given the opportunity to try different art mediums and learn what works best for them. Ninety per cent of the proceeds from the gallery go back to the young artists, with the rest supporting the space to be run.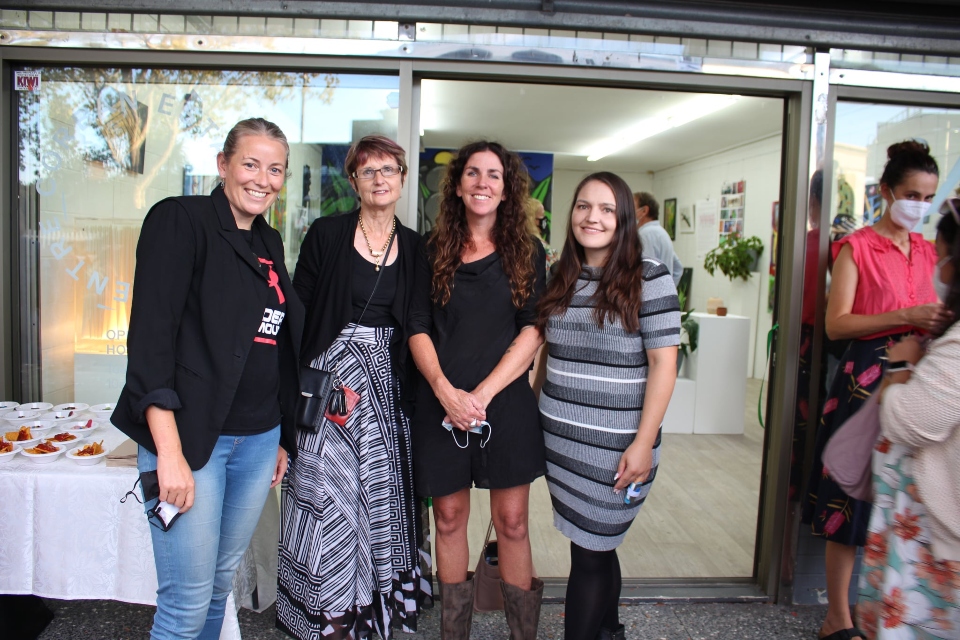 Thrilled
Henderson-Massey Local Board Chair, Vanessa Neeson says the board has been delighted to support Kakano over the years.
"We are so thrilled Kākano has been able to take this next step in its development," she says.
"We have been longstanding supporters of the incredible work that they do in the community, you can't go far in Henderson without seeing some of the incredible artwork on show in murals and street art.
"The opening of the new gallery helps further showcase the amazing talent that their rangatahi have right on our doorstep, and we are so blessed to be able to play a part in their development."
Dream
Kākano Director Mandy Patmore says the Gallery will provide many opportunities.
"It has long been our dream to have a space to not only showcase the amazing work of our rangatahi, but to also provide them with employment opportunities, whilst helping to inject some energy back into our local community; helping to make it a more healthy and vibrant place which we all can be proud of."
The gallery is open Tuesday-Saturday 10am-4pm and is at 3/326 Great North Road, Henderson.