From the downtown waterfront to the burgeoning suburbs of Takanini in the south, ours is a region
being transformed from Auckland to Tāmaki Makaurau, where contemporary urban design meets indigenous tradition to create bold new public spaces.
Te Paataka Koorero o Takaanini – Takaanini Community Hub is a prime example. Opened in March 2021, the hub provides community spaces and services. There are book-filled shelves, spacious function rooms, study spaces, computers (and free wi-fi), an indoor children's playground and a community kitchen open to all.
Staff greet visitors using te reo and all signage is bilingual. Māori art and design elements are woven throughout the building, and include a huge map of the area, pulled from Elsdon Craig's 'Breakwater against the tide: a history of Papakura city and districts'.
Te Paataka Koorero o Takaanini community hub manager Dany Miller says it was important to hear directly from whānau Māori about what they wanted for the new space. For example, feedback from parents – especially those studying – said it would be appreciated if there was somewhere they could work but be able to have their children nearby.
It is one of a new model of Auckland Council facilities built with a te ao Māori lens, following Te Aranga design principles adopted by Auckland Council as part of a broader Māori response to the New Zealand Urban Design Protocols developed in 2005.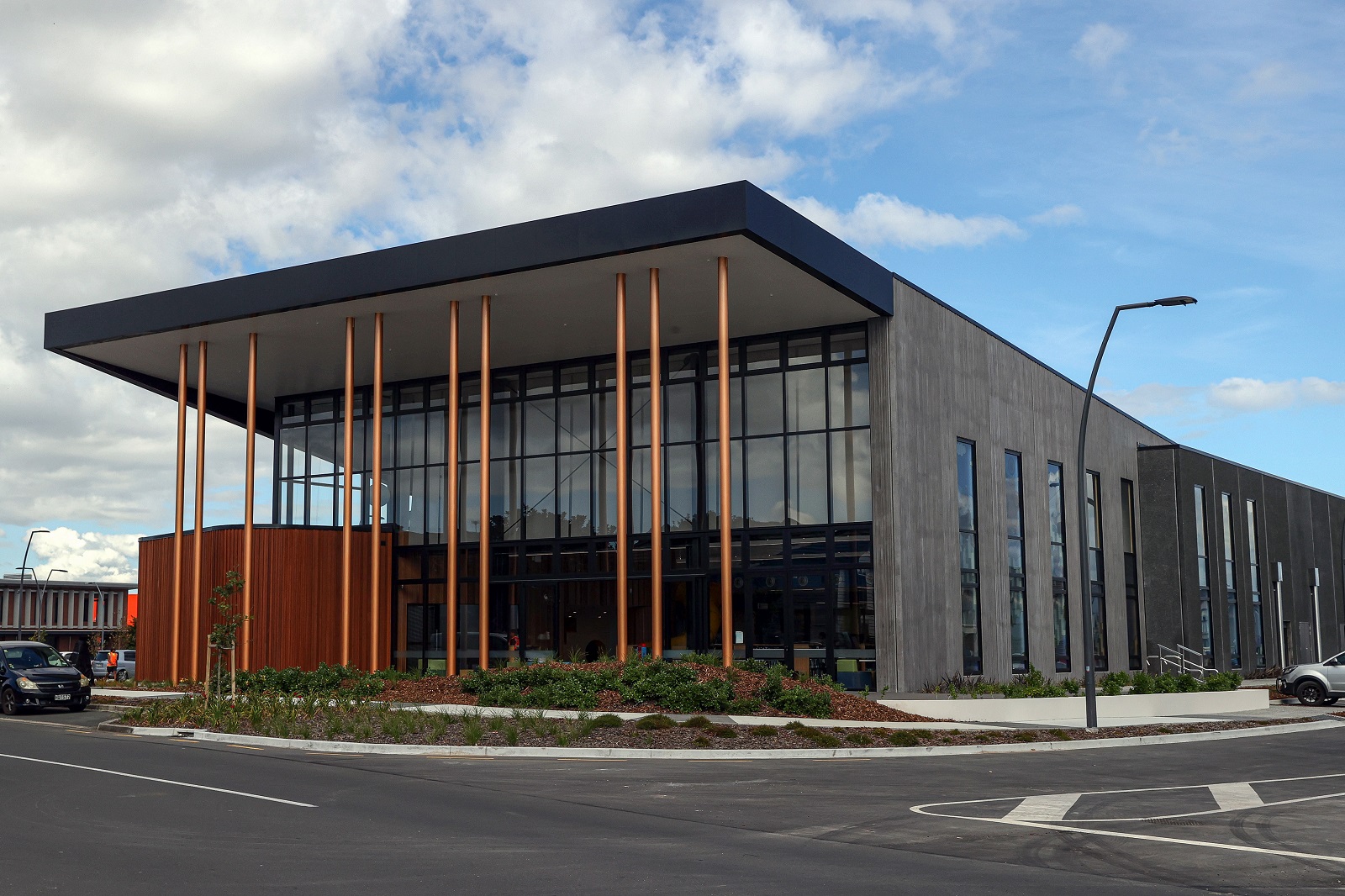 From community facilities to outdoor spaces, like downtown's recent waterfront development, applying Te Aranga principles is transforming the region. Monsul Dewes-Tupara, an Architectural Graduate-Taura Whaihanga at Jasmax, says that increasingly, designing the future means understanding the past by bringing culturally grounded thinking and practices to the mahi (work).
"We need to look beyond the surface of our built environment. Do we feel comfortable occupying those spaces?
"In 20 years, it'll be 200 years since the signing of Te Tiriti o Waitangi. We need a Tāmaki Makaurau that feels like a place reflective of its rich and diverse culture. One that doesn't shy away from our complicated history but upheld by the relationship of tangata whenua and tangata tiriti."