New Franklin Local Board offices have been blessed and opened for business in a dawn Te Whakawatea ceremony that coincided with Matariki.
The new facility, upstairs in Franklin: The Centre in Pukekohe, features office space for board staff, small meeting spaces and a dedicated board meeting room.
Board chair Andy Baker says since staff moved from the Manukau Rd building in 2020 they operated out of space at the rear of the library and in areas upstairs.
"The library staff were gracious hosts and made us feel welcome, but it was difficult with the constant thump of books falling into the collection bins via the return slot, and the noise from library activities, which while always happy, did make getting work done difficult."
"But it was always a temporary solution while new staff and board work and meeting space was established on the upper level."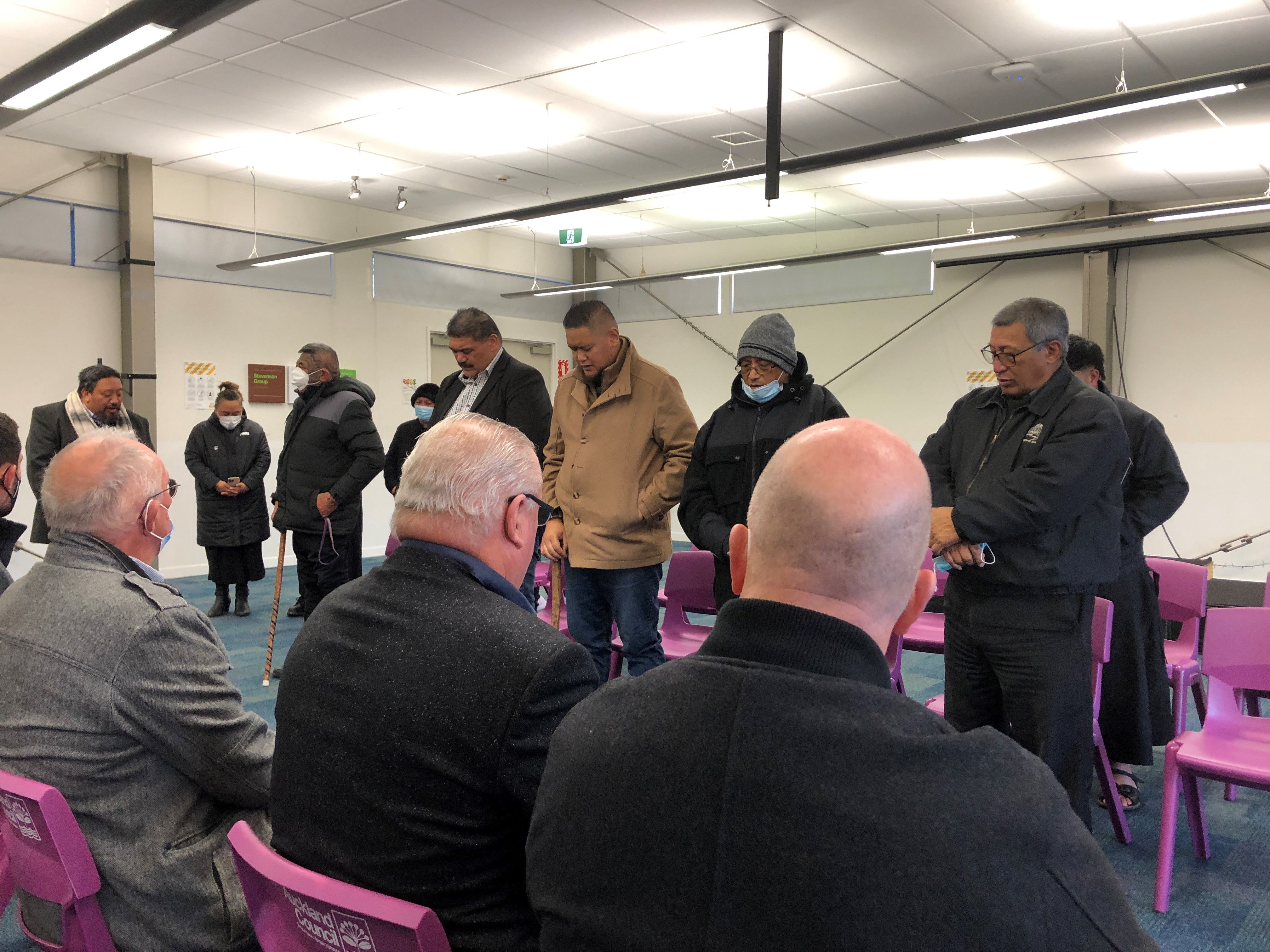 He says it was fitting to have Ngati Tamaoho and other mana whenua lead a whakawatea during Matariki, signalling a new beginning for the board at a time dedicated to acknowledging those who have passed, and fresh starts.
"Kaumatua spoke of the whakawatea blessing making this new space ready for us, and preparing it for good deeds and intentions, while challenging us to work together to create unity, inclusion, good outcomes and to serve our community."
Timing Te Whakawatea at dawn acknowledges tikanga, specifically the separation of Ranginui (Sky Father) and Papatūānuku (Earth Mother), the time when light and life first came into the world.
"The offices are a huge step up in terms of technology, which is so important nowadays, and provide a fit-for-purpose space for board members and staff, things that we had missed since moving from Manukau Road.
"We do need to acknowledge that converting the previous two smaller meeting spaces to office use has meant some of the groups that used them have had to find new homes, which we have assisted with.
"But the larger Stevenson and Franklin Rooms remain available for hire through council's venue team, as do the normal rooms downstairs."