Get set to walk the footsteps of centuries past, feel the depth of our Matariki kaupapa and witness it in contemporary form. It's all part of Matariki ki te Manawa - Matariki at the heart.
Birds / manu will fly overhead, ripples of light will dance under your feet and Horotiu, an enduring influence in the Wai Horotiu valley, will make an entrance.
The super-sized lighting and sculptural experience will illuminate the city centre / te pokapū o te tāone in a series of 25 events and installations from 21 June to 16 July.
Here's a step by step guide. Scan QR codes along the way and learn much more.
Step 1 – where it all begins
Catch a train, bus or ferry or walk  / cycle to our historic CPO building in the city centre. Step into our downtown square Te Komititanga and you'll see the front facade of the building transform into a giant screen for Pakiata Matariki – a super-sized light show inspiring us and teaching us about each individual star.
Step 2 – the opening spectacle
From 24 June – every fifteen minutes from 6pm to 9pm - Pakiata Matariki will tell the story of Matariki in beautiful, never-seen-before digital imagery. Marvel at the artistry of Hana Maihi (Nga Oho, Te Taou, Te Uringutu, Ngati Whatua, Tainui waka, Ngati Paoa, Te Kawerau a Maki, Ngai Te Rangi),  Poi Ngawati (Ngati Hine, Tainui waka) and Ataahua Papa (Ngāti Koroki Kahukura, Ngāti Mahuta), with music by Te Reo Lepou (Ngāpuhi, Te Rarawa, Hāmoa), Waipounamu Silbery (Te Rarawa, Tainui, Kāi Tahu) and Ese Aumalesulu (Hāmoa).
Step 3 – the journey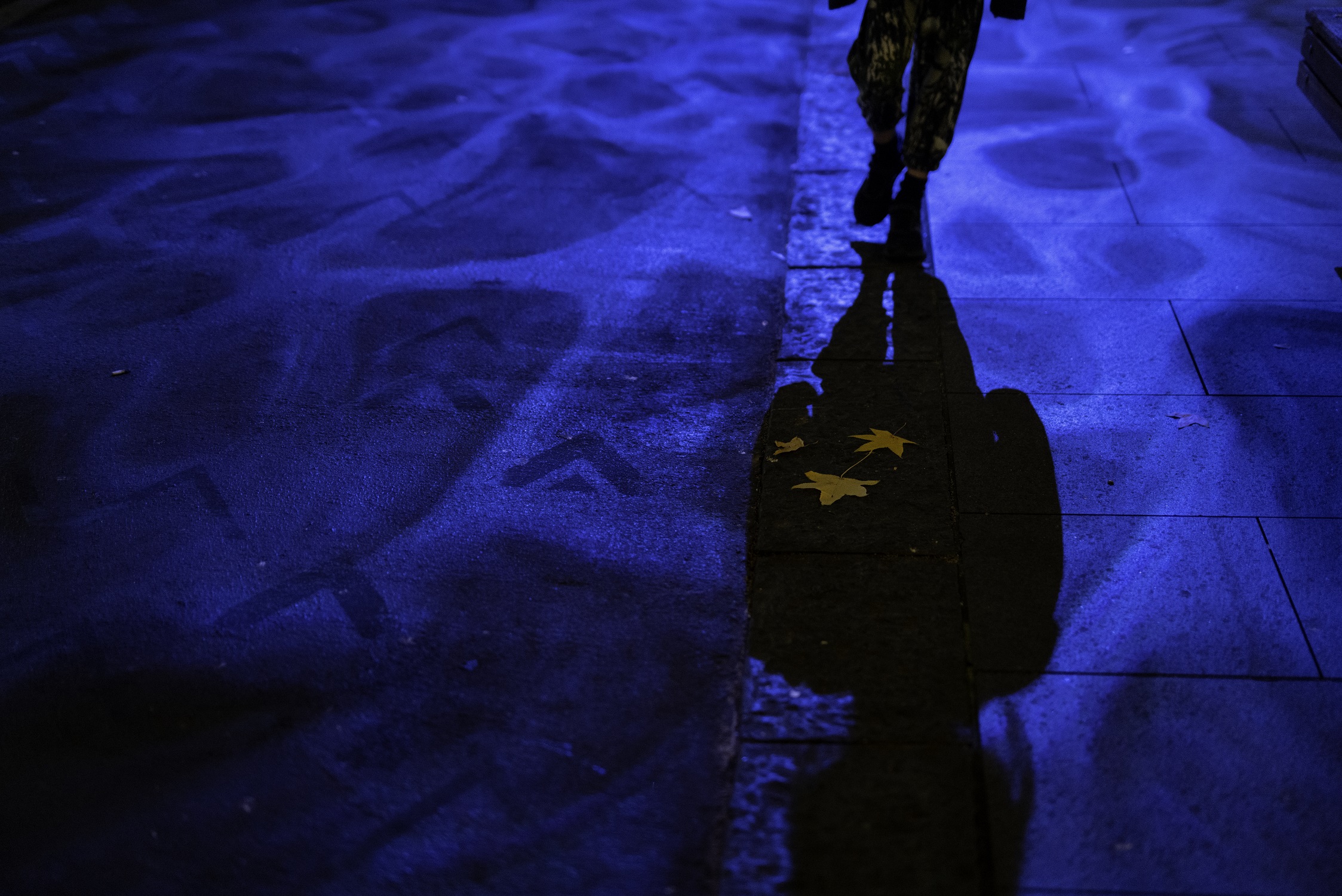 From 21 June, Tūrama will light up Queen Street. Start at the intersection of Queen and Shortland Streets where a bespoke gateway / waharoa will mark the point where the land once met the sea. Called Te Wehenga, each plane tells a different story. Face the sea and you'll see symbolism of the harbour / moana etched into the aluminium. Face the land / whenua and plants and birds will adorn the surface of the waharoa.
Tūrama is a collaboration between talented artists Graham Tipene (Ngāti Whātua Ōrākei, Ngāti Kahu, Ngāti Hine, Ngāti Haua, Ngāti Manu), Ataahua Papa (Ngāti Korokī Kahukura, Ngāti Mahuta) and Angus Muir Design.
Step 4 – the legacy of an esteemed artist
As you head south up Queen Street, look around and notice two significant artworks by celebrated artist Fred Graham (Ngāti Korokī Kahukura), Kaitiaki II and Te Waka Taumata o Horotiu, which also speak to the cultural landscape that exists in this valley.
Step 5 – Kawau Tikitiki takes you into the sky
As you walk further, you'll meet birds of this place / manu. Some have wingspans of more than four metres soaring on crosswires high above Queen Street. First meet Kawau Tikitiki / cormorant. This majestic seabird is revered by Māori for its constancy of purpose and tenacity. The bird's head looks to the east towards the ancestral heartland of  Ngāti Whātua Ōrākei.
Step 6 – Kāhu Kōrako pays tribute to kaumātua
Look up and see the silver-grey feathers of a wise white hawk / kāhu gliding gracefully above Victoria and Queen Streets. Kāhu Kōrako looks to the south-west towards Waiuku, acknowledging the homeland of cherished Māori artist Fred Graham (Ngāti Korokī Kahukura) ONZM, whose work has inspired parts of Tūrama.     
Step 7 – a chorus of birds flocks to midtown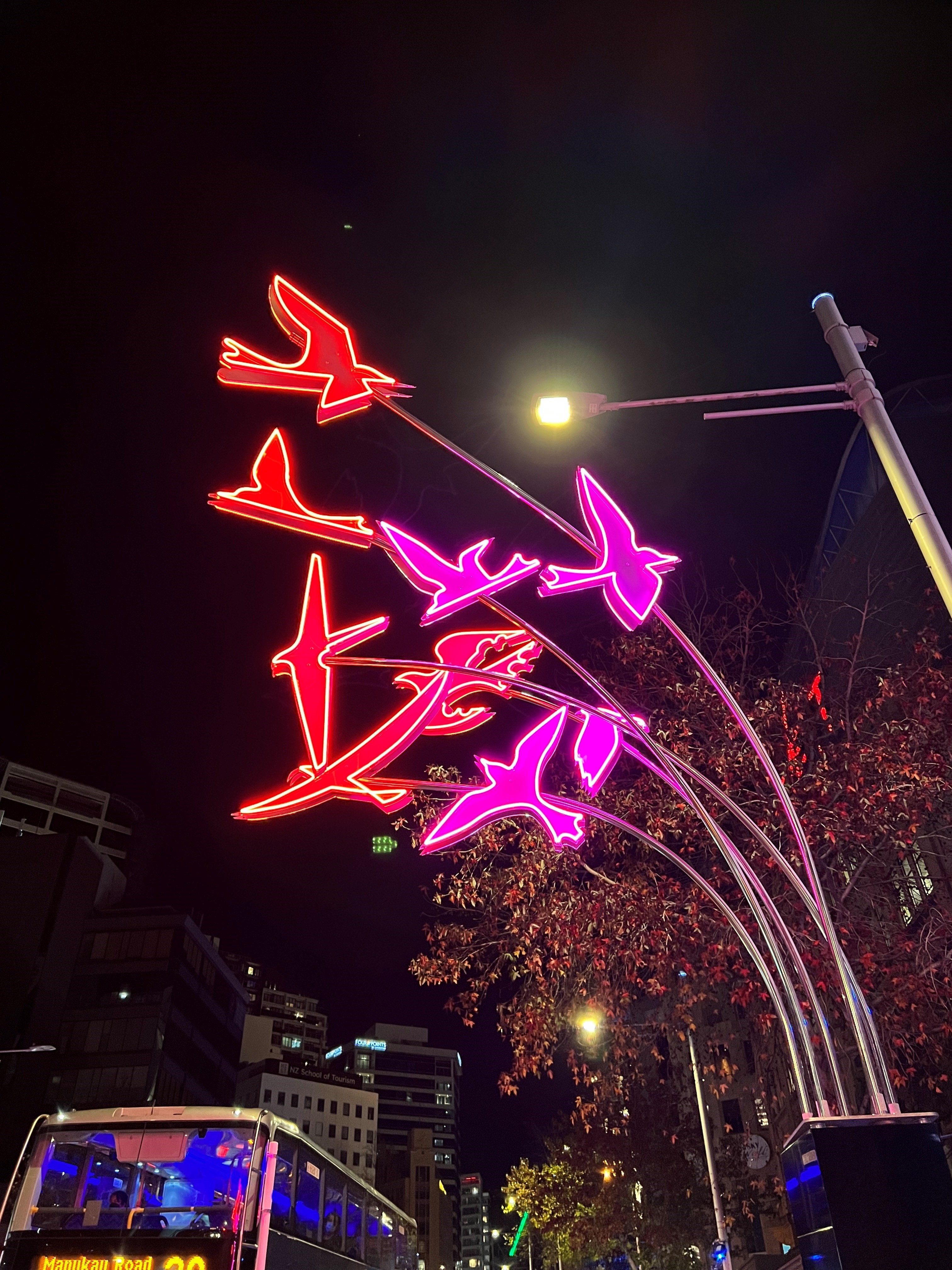 Next up is Manu Korokī, a flock of indigenous birds in playful stylised form on either side of Queen Street; outside the St James Theatre. The sound / reo of birds would have filled the Wai Horotiu valley centuries ago. This artwork celebrates our birds / manu, whose various characteristics are seen as metaphor reflecting our own individual personalities. 
Step 8 – the southern book-end of Tūrama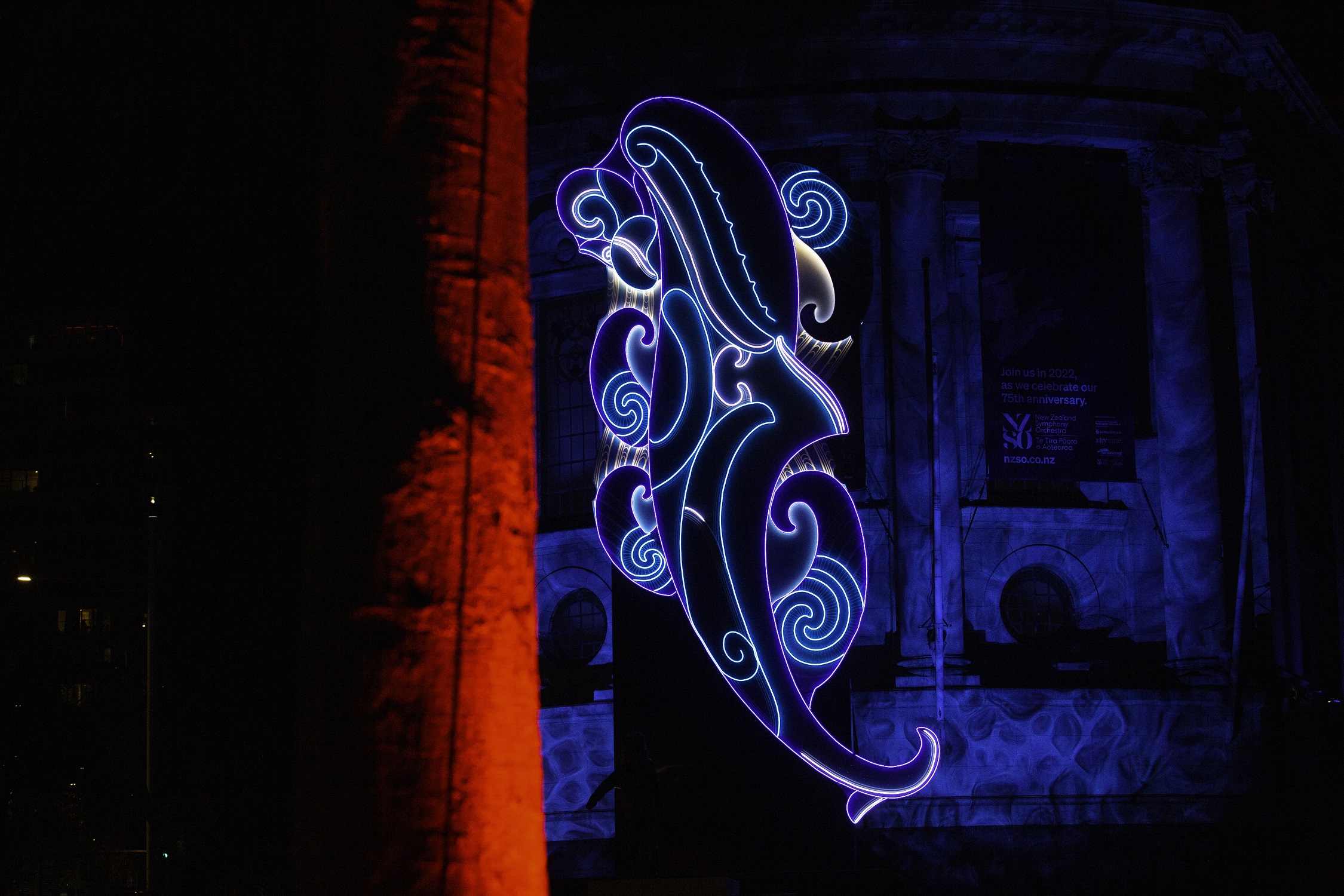 As you edge closer to Aotea Square, you'll come face to face with an eight-metre tall representation (above) of resident kaitiaki figure Horotiu, positioned at the northern prow of the Town Hall. This valley and its river were the domain of Horotiu, an enduring presence reminding us and challenging us to look after this valley.
Step 9 – experience 25 other events and activations
Head to heartofthecity.co.nz/matariki-ki-te-manawa and discover more than 25 ways you can immerse your family and friends in Matariki ki te Manawa - Matariki at the heart.
Step 10 – celebrate your own Matariki
On Friday 24 June – the first indigenous public holiday in the world - take a moment to celebrate your own Matariki in your own way with whānau. Matariki is a time to reflect on the year just gone, for remembering loved ones who have passed, and for coming together with whānau and sharing kai, kōrero and waiata
Auckland Council / Te Kaunihera o Tāmaki Makaurau, Ngāti Whātua Ōrākei and Heart of the City present Matariki ki te Manawa - Matariki at the heart - for all to enjoy. This new city centre series is part of Matariki Festival brought to the wider Auckland region every winter.
Matariki ki te Manawa flicks the switch on new beginnings for our city centre.