When members of the International WeLoveU Foundation decided to get their hands dirty to support the Clean World Movement, they made a pile of difference – several piles.
Members of the South Auckland group collected so much rubbish from around Takanini and Papakura, much of it illegally dumped by residents and passing motorists, that extra help had to be called in just to carry it away.
Auckland Council community parts ranger Kara Goddard ordered in a skip for the group but had to arrange for Waste Solutions illegal dumping team to remove what didn't fit in the skip as the piles grew.
"We are grateful the group did a fantastic job when pollution of our immediate environment is such a serious issue,  but it's sad so much rubbish was dumped in a small area."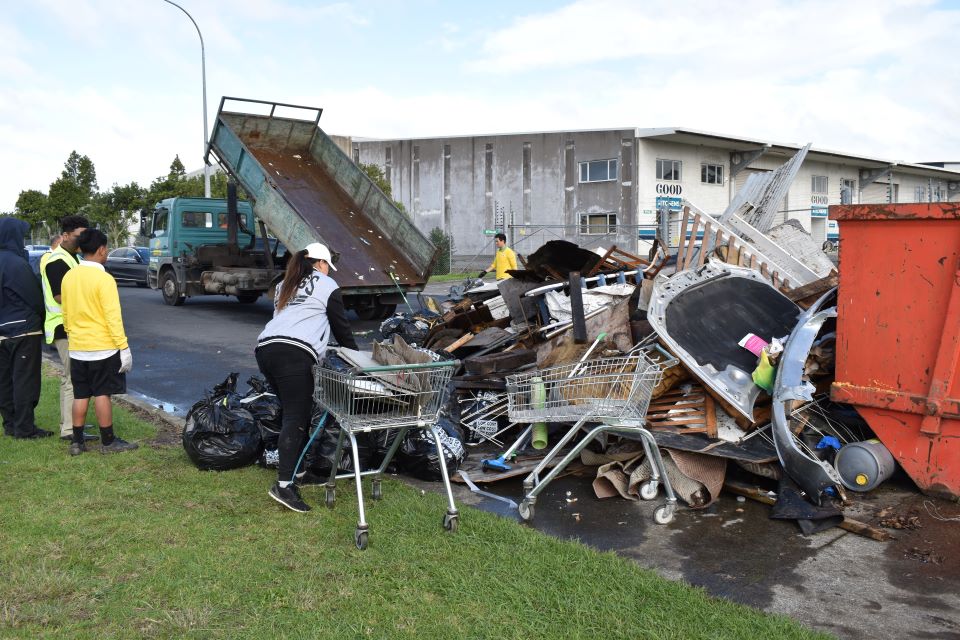 Foundation South Auckland branch manager Daniel Kim says with COVID-19 making it difficult to find the time needed, fewer people are participating in clean-ups these days.
But WeLoveU chairwoman Zahng Gil-jah says the more difficult the situation is, the more we need to take care of other, and following that example, thousands of members from more than 60 countries are involved this month.
The group is a private social welfare organisation that helps people faced with hardships and difficulties beyond borders, religions or ideologies. It says countries have different issues but share the same environment.
Clean-ups were carried out in urban streets, parks, train stations and bus terminals, ports, mountains, rivers and streams,
Even bad weather couldn't stop the group, rain falling throughout their efforts, as they rid the area of plastic bottles, food wrappers, takeaway containers, car tyres and even furniture.
You can read more about the group's activities here.