Covered courts at the Counties Tennis Centre in Pukekohe will be a boost for club members and the wider community, Franklin Local Board Chair Andy Baker says.
The board provided a grant that funded the feasibility study into the organisation's plans, which after extensive fundraising work will see a permanent roof built over five courts.
Counties Tennis Association Chair Sharon Nelson told the board six courts will be replaced by five repositioned hard surface courts under a canvas roof, allowing for all-weather play.
She says the roof will mean less disruption and allow more certainty around play, and especially coaching programmes.
Work on the $3.5million project – likely to have a similar look to Pukekohe Netball Centre – is expected to start late this year,and when finished, the facility will meet International Tennis Federation regulations.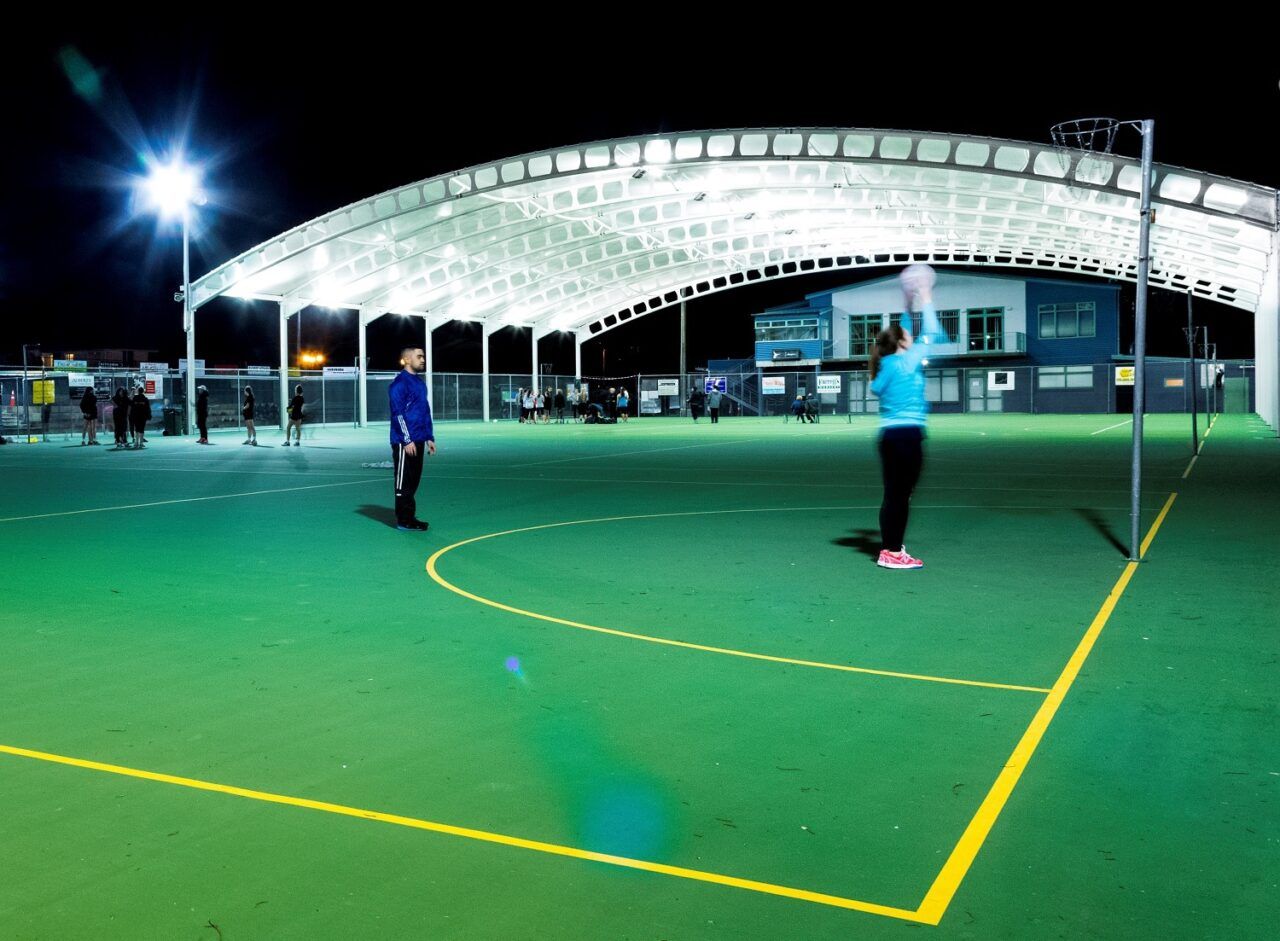 "We are delighted Counties Tennis has made such outstanding progress since funding for the feasibility study launched the project," Baker says.
"And we need to recognise and commend Counties Tennis for allowing public access to its facilities, making the sport available for wide community participation. Given its current facilities are already a major asset for the community, the new ones will only add to their value."
Modern lighting will add playing hours to the courts and Tennis New Zealand has indicated staging international tournaments could be possible.
The concept began when the Pukekohe Lawn Tennis Club marked funds from the sale of its Edinburgh Street facility to improve West St.
The project team has since applied to Auckland Council's Sport and Recreation Facilities Investment Fund, with a decision due next month (September).
Counties Tennis has developed a wide funding plan that Nelson says will require community support, with the organisation now seeking design and building advice.
"It's a terrific example of council working with a sporting organisation to achieve a great outcome," Baker says "If all goes to plan Pukekohe will be home to be one of the largest outdoor covered sport structures in New Zealand."