Conservation Week is on this week with the focus on taking action for nature. It is a national celebration that encourages people to get involved in nature and help to take care of it. Established in 1969, this is the 53rd year it has been run.
Auckland Council is supporting the week with a number of opportunities to get involved and learn more. Councillor Alf Filipaina, Chair of Auckland Council's Parks, Arts, Commmunity and Events Committee says that all Aucklanders can play a part in protecting our environment.
"Conservation Week is a great opportunity to remember that there are lots of ways to play a part in protecting our unique environment. We all can get involved and take action for nature."
Learning from home
Park rangers from Auckland Council have been on a journey of learning about traditional ways of caring for our amazing parks and they are sharing that journey with Aucklanders.
Learn and be inspired with ngā kaiāwhina o te taiao / Supporters of the environment, a four-part video series that can be found on the Auckland Council YouTube channel.
Join the rangers as they explore the treasures of the forest, the health of the forest, threats to the forest and healing in the forest with Māori experts Donna Kerridge and Riki Bennett.
Guided walks
Community rangers are offering guided walks through the week. These are great opportunities to explore a park and learn about the unique cultural and natural heritage aspects that make up the park. Also learn about the important conservation work that Auckland Council Park Services are doing alongside community volunteer groups. If you can't make it to one of the guided walks this week, there are regular guided walks on offer.
See the events listed on the Auckland Council Parks Facebook page.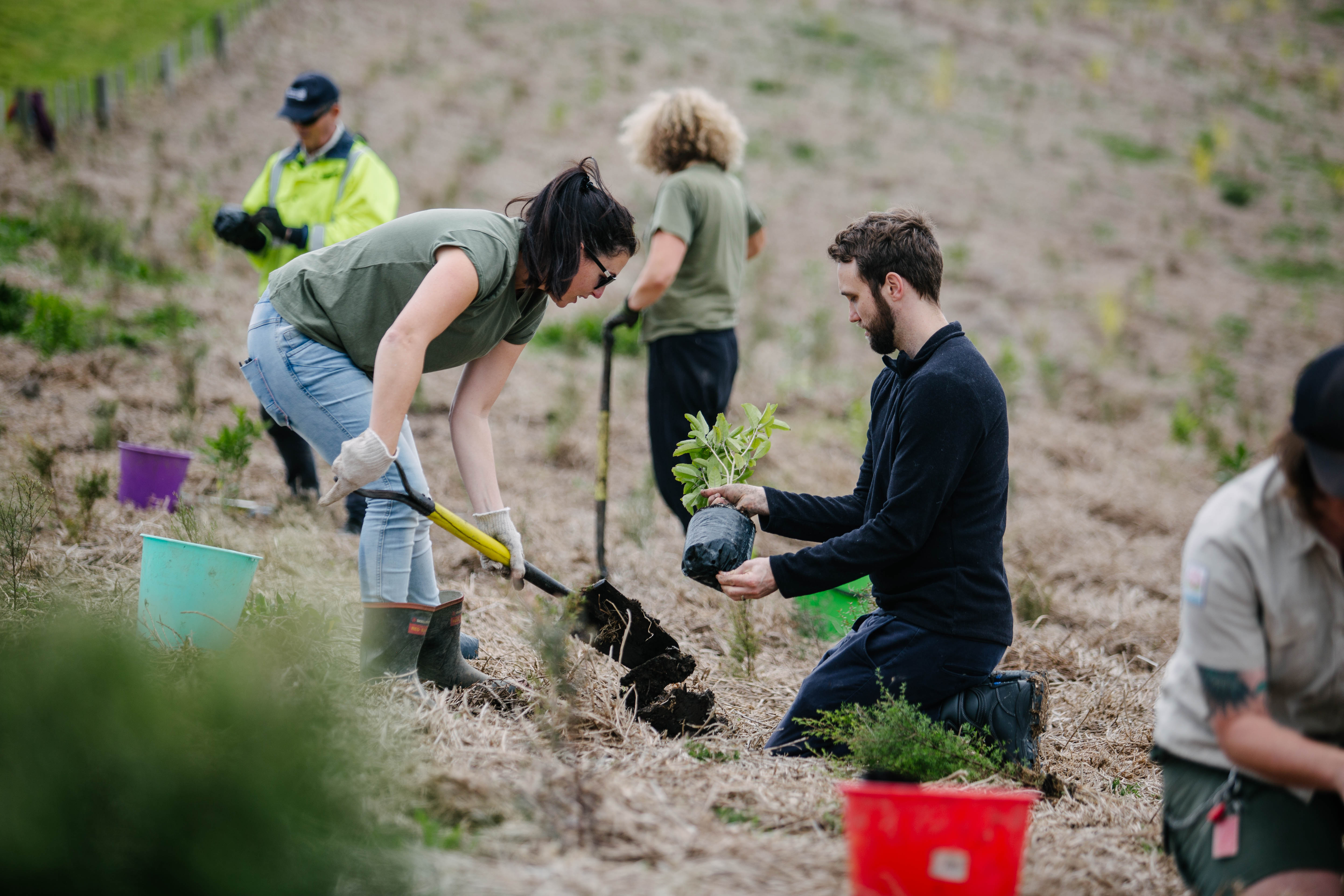 Get involved
There are lots of community groups that support the work Auckland Council rangers and staff do in our parks. Whether that is getting out and planting during planting season, pest management in parks, joining one of the open sanctuary societies or getting involved in community nurseries or creek restoration projects, there are plenty of things for everyone to do.
Check the Auckland Council Parks Facebook page for events happening near you or contact the team to see whether there is a community group near your home or favourite park that you could get involved with.
Why not explore this week how you can take action for nature? After all as the Māori whakatauākī (proverb) says, "Ka ora te whenua, ka ora te tangata – when the land is well, the people are well."