A group of Auckland schools are leading the way to help tackle climate change and create a more sustainable future for New Zealand.
In the next 18 months, 10 schools will be participating in student led decarbonisation initiatives with the hope that the lessons they learn can be shared to support schools across the country.
The Students Decarbonising Schools programme aims to harness the power and energy of young people to act as influencers and educators – meaning that the impact of this project will be seen not only in their schools but within their homes and wider community.
Sustainable Schools Team Manager Bridget Glasgow says this is an innovation from Auckland Council's Sustainability Initiatives group, the programme boosted with a grant from the Westpac NZ Government Innovation Fund and support from the Ministry for the Environment (MfE).
"A key driver for this project is that students consistently tell us that that they want a greater focus on sustainability education and for climate action to be integral to their school curriculum. 
"They want to be empowered and supported to take climate action on the issues that matter to them and their communities. This project would inspire hope with youth that their voice is being heard and listened to and empower them to take their learnings back to their families and communities," says Bridget.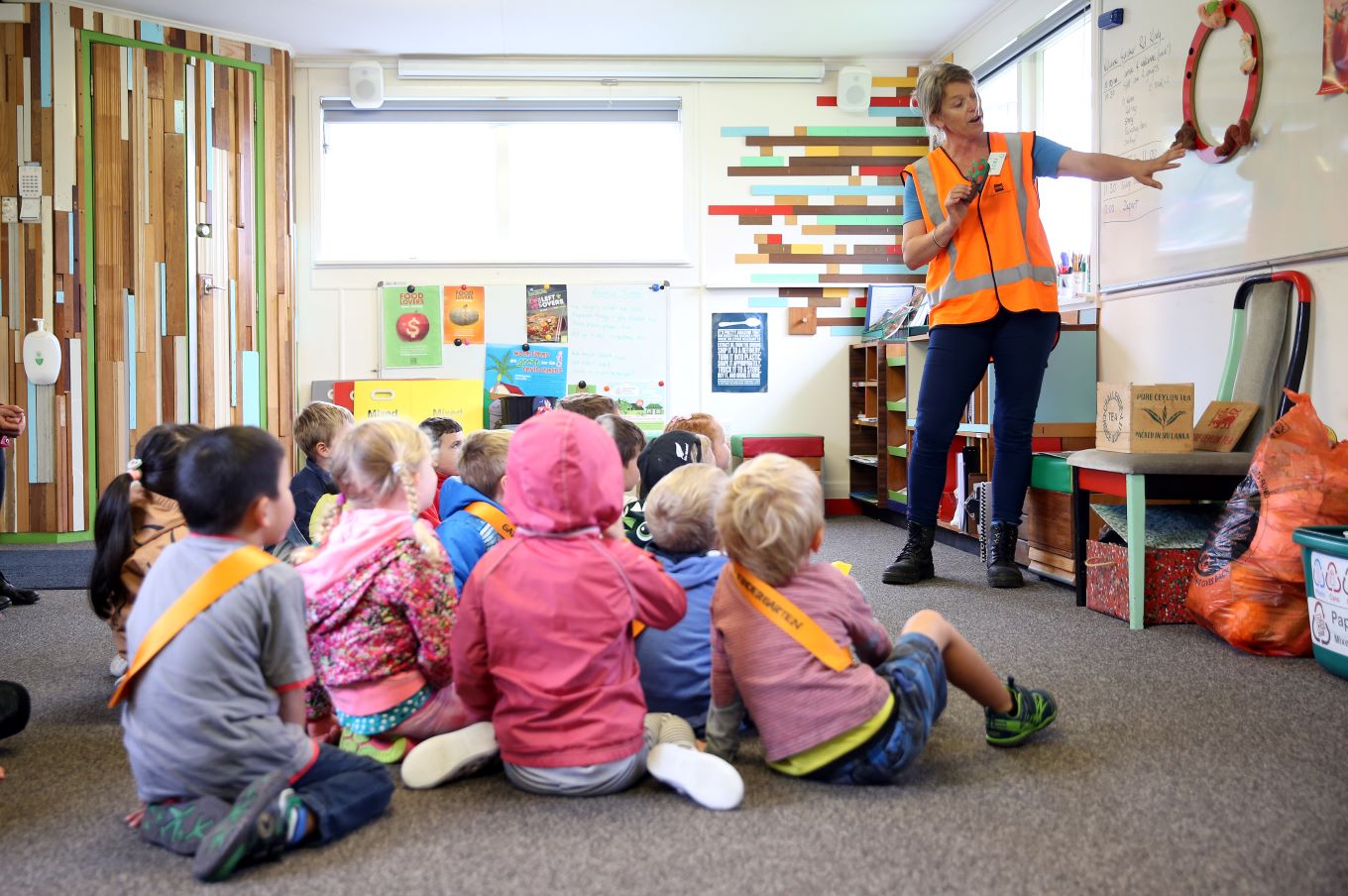 This project is hitting the ground running with the team having already completed a trial of a Schools' carbon footprint pilot project report - Knowledge Auckland. With this new funding, the team will help students to identify climate action solutions and implement them, through the creation of a Climate Action Implementation Fund.
Director of the Westpac NZ Government Innovation Fund Simon Rogerson is confident the funding will help create extra momentum and create a tangible difference to New Zealand's carbon footprint by enabling the next generation of climate advocates.
"Innovative ideas that will create real change are fraught with challenges, and funding is a big barrier to many great projects getting off the ground," says Simon.
"The Westpac NZ Government Innovation Fund seeks to remove this obstacle. By funding the Students Decarbonising Schools programme we hope students will be able to take their initiatives from 'just an idea' to implementing their projects to create meaningful change."
Taking a creative and solutions-based approach is essential to supporting the contribution of students to a decarbonised future, and inspiring hope.
Aotearoa New Zealand's First Emissions Reduction Plan recognises the important role of young people and education in the transition to a low emissions society.  Ministry for the Environment (MfE) Strategic Partnerships Manager Anna Ririnui says, "MfE is delighted to continue support for this progressive programme, empowering students to take climate action and develop the skills needed to drive environmental outcomes into the future."
Bridget adds, "By taking a collaborative approach, this project will contribute to ensuring our next generation is equipped to respond to the escalating challenges that the climate crisis will continue to present in their lifetime, and for generations to come."
About the Westpac NZ Government Innovation Fund:
The Westpac NZ Government Innovation Fund is a joint initiative established in 2016. Funded by Westpac NZ and mutually governed by Westpac NZ and the New Zealand Government, its aim is to drive innovation and change to solve real-world issues and help create solutions that are tangible, valuable, and inspiring for all New Zealanders.

We listen to those who want to make a difference – government agencies, organisations, business or everyday New Zealanders who have identified a problem worth solving - and provide funding and expertise to explore, validate, or implement smart solutions. We help connect potential partners and customers in the government and private sector, bringing people together with shared problems or experiences.