Some of South Auckland's local board Tuia representatives have gone to the top. 
Rangatahi have met with Mayor Phil Goff, Deputy Mayor Bill Cashmore, and Auckland Unlimited, Eke Panuku Development, Auckland Transport and Watercare managers. 
The Franklin, Manurewa, Ōtara-Papatoetoe, Māngere-Ōtāhuhu and Papakura boards are united in a nationwide scheme that gives rangatahi the chance to work with a mentor to experience how local government works.
Franklin and Papakura's representatives also had a private screening of Whina alongside director Tainui Stephens and Auckland Unlimited Māori Outcomes lead Helen Te Hira.  
Franklin Local Board mentor Logan Soole says Tuia also benefits the organisations. "Council representatives get the chance to understand the perspectives rangatahi bring to issues." 
Franklin and Papakura's representatives Miami Taiaroa - Ngaati Te Ata / Tainui, and Isabella Penrose - Ngāi Tai Ki Tāmaki, spoke in front of the Auckland Unlimited board and Screen Auckland staff about Tuia, and attended Council's Parks, Arts and Community Events committee, meeting with Chair Cr Alf Filipaina and member Cr Pippa Coom.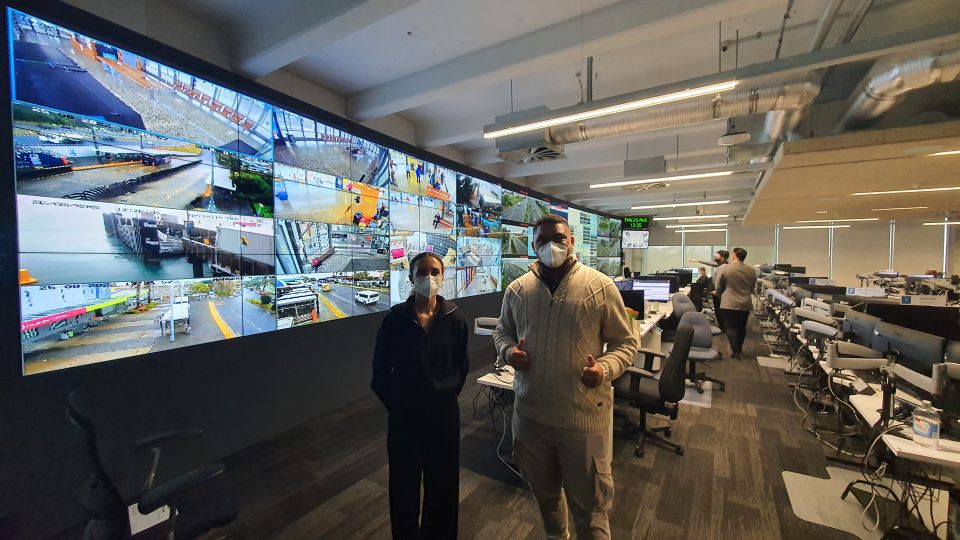 The programme of visits also included meetings with Watercare that included a visit to The Nerve – Auckland's water supply operations centre; Eke Panuku chief executive David Rankin and Māori engagement head David Haines, Auckland Transport's Brad Annals, Lillian Tahuri and Josy Peita.  
"You could see rangatahi were hesitant but the efforts people made to ensure the events were engaging put them at ease, and everyone spoke highly of the experience," Soole says. 
He and Papakura Local Board mentor Keven Mealamu hope the days can become an annual feature of Tuia, which will be offered again next year. 
"We've had conversations about expanding across Tāmaki Makaurau and these relationships help build that case. Encouraging young people into local government starts with programmes like this," Soole says.
Isabella is studying science at Victoria University and says she's proud to represent her iwi, hapu and whanau.  
"The experiences add to my kete of knowledge. I look forward to gaining further insights into council structure, decision-making policy, and the skills required to lead a community." 
Miami works as part of the country's Covid response team, has worked in retail and tourism, and has been involved with The Corner Creative Space and Taniwha Ventures.   
"Tuia helps bring about better relationships between community and councils through engagement and communication with young people."