Four different groups have been given funding to increase their use of solar energy in Aotea / Great Barrier Local Board's most recent Capital Grant allocations.
Anamata, the resource recovery centre (also known as the "tip shop") on the island, is one of the recipients. Anamata was established to support the community to reuse, recycle and minimise waste to landfill.
The board granted Anamata $50,000 towards a solar power system.
"Having solar energy for Anamata will enable us to run facilities with a smaller carbon footprint," says Joanne O'Reilly, Director of Anamata.
"It will help improve facilities and equipment to better divert waste, to offer community upcycling and repair workshops, and a charging hub for electric vehicles, further supporting and encouraging reduction in our community's carbon footprint."
Anamata will be able to run their baler and other equipment on solar instead of diesel generator. They also plan to replace a diesel forklift with an electric one. The savings from reduced fuel costs will be utilised to further divert waste from landfill and offer community services and facilities. 
This project will be a significant showcase for resilience on Aotea: a clean energy source to power reuse, recycling and upcycling initiatives. It supports a move away from a linear economy towards a more sustainable circular economy.
Additional funding has been granted to Motairehe Marae to complete the second phase of its solar panel installation.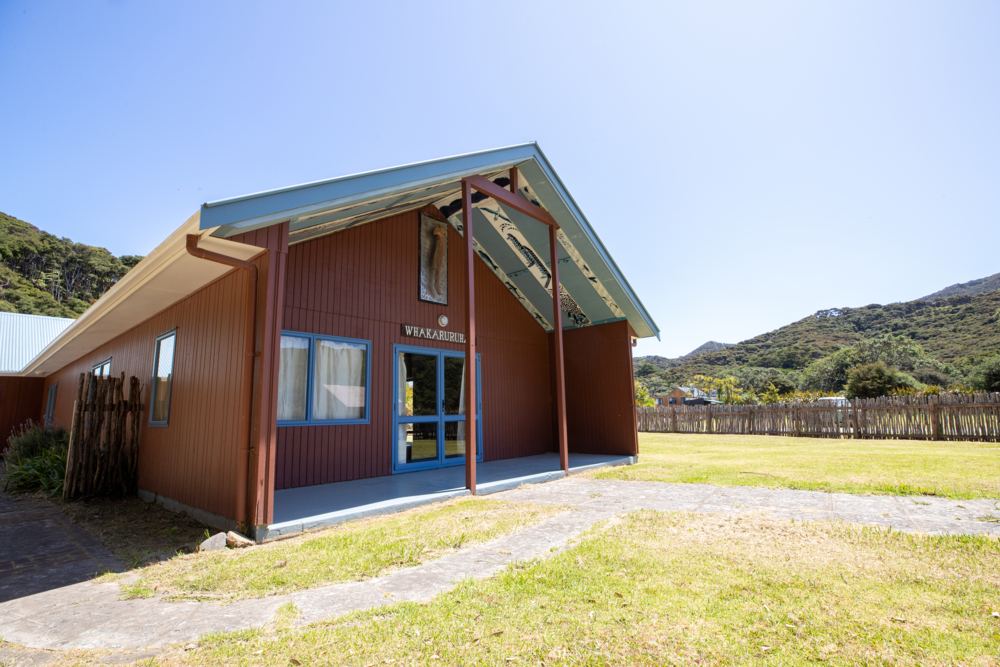 Darren Cleave, chair of Motairehe Marae says: "We see a future where Aotea mana whenua aspirations are realised, and our community is resilient and prepared. Solar power will help to create a place where our community groups are empowered, sustainable and independent."
Funding was also allocated to the Great Barrier Island Golf Club and Aotea Community Radio Trust towards solar power capacity.
An increase in the use of solar power aligns with the Aotea/ Great Barrier Local Board's key objective of island resiliency, by cutting down the island's dependency on fossil fuels. It also reduces the overall carbon footprint of the motu.
Stay up to date
Want to stay up to date with all the latest news from your area? Sign up for your Local Board E-news and get the latest direct to your inbox each month.
Sign up for Aotea / Great Barrier Local Board E-news.