Diwali, The Festival of Lights, is the biggest and brightest celebration on the Hindu calendar.
It brings family and friends together to enjoy sumptuous feasts, gift-sharing and lighting up homes with clay lamps called diyas.
Auckland's weekend festival on 8 & 9 October will be one of the largest public celebrations of its kind in New Zealand, bringing these joyous traditions to life in Aotea Square over two days.
The free, family-friendly event will showcase the best of Indian culture, art, music, dance, fashion and cuisine.
See what's on and learn more at the Auckland Diwali Festival website.
Discover the festival of lights
"Diwali celebrates the triumph of light over darkness and welcomes a new, brighter year as we illuminate our surroundings with candles, diyas, lamps and fireworks," explains Shweta Yadav.
Originally from Delhi, Yadav has lived in New Zealand for eight years, working in the tourism industry as a marketing professional.
For Yadav, the Auckland Diwali Festival is the perfect time to celebrate her own roots but also the multiculturalism and diversity of Tāmaki Makaurau as a whole, and she encourages everyone to get involved.
"I think this is an opportunity for everyone to experience the richness of Indian culture as the city comes together to celebrate the most festive festival of them all!" she says.
"Diwali is a celebration that can leave you mesmerised as you see a colourful pageant of music, dance, food, tradition and much more."
This year, the Aotea Square stage will come to life with stellar performances from bands, Bollywood dancers and Indian classical dancers.
The Queen Street stage will showcase classical Indian instrumental music as well as a DJ to round off both nights with high energy, while the Street Zone will feature dynamic interactive dance experiences.
You'll also find an array of delicious Indian cuisine, rangoli workshops and stalls displaying a vibrant selection of arts and crafts, jewellery and fashion.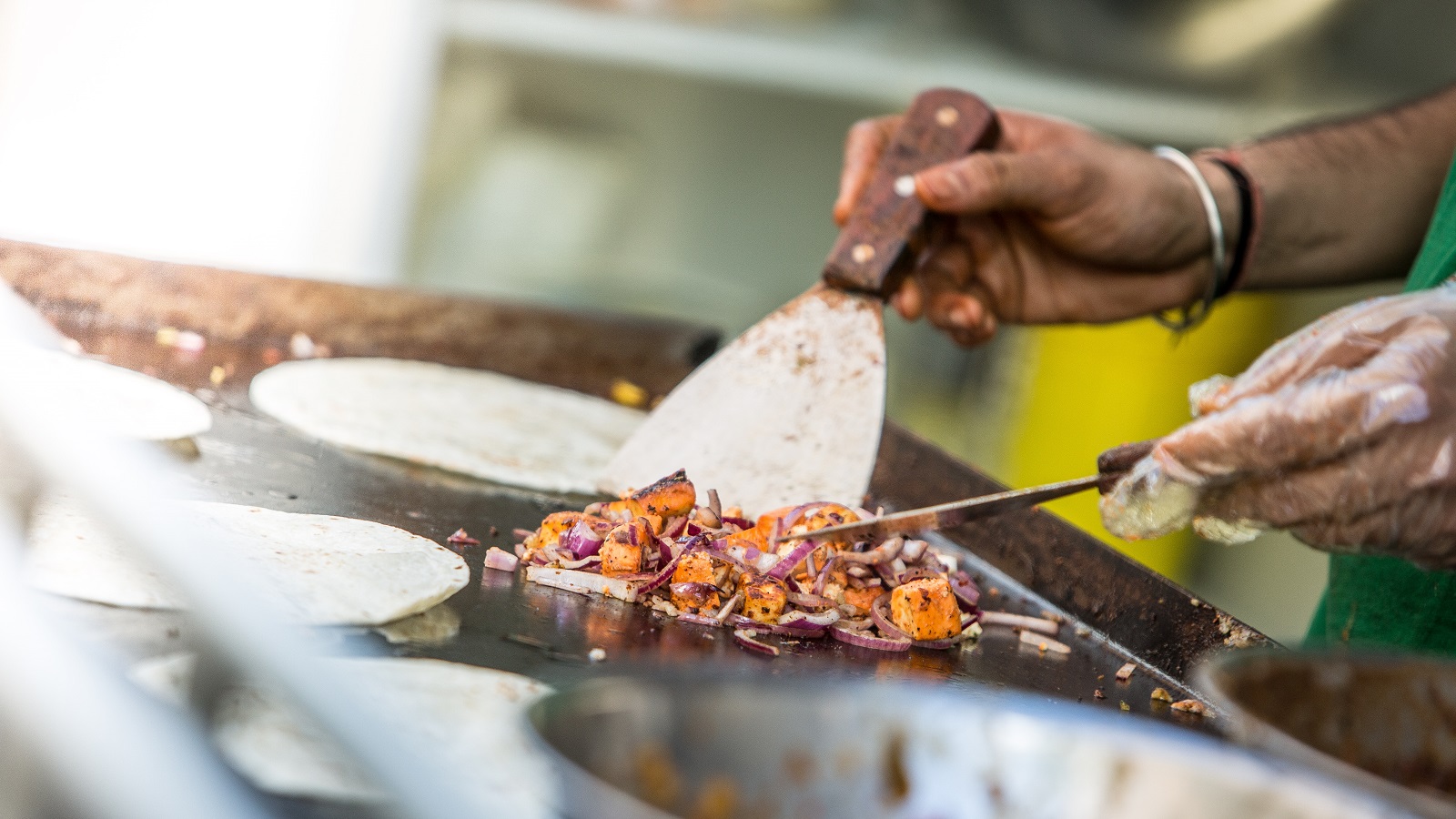 Bring the festival to you
If you prefer a more private celebration of the festival, there are many ways to celebrate Diwali without venturing into the crowds.
For Yadav, gatherings with friends at home are where some of the best memories are made.
"Diwali has always been the most joyous time of the year with fun get-togethers. We visit family and friends to exchange Diwali gifts and sweets as a tradition," she says.
You can take part in the celebrations at home by lighting tea lights or lanterns, trying out traditional recipes such as dosa or coconut masala rice, or creating rangolis – floor art using coloured sand and flowers.
You could also watch movies or put on a Diwali playlist featuring artists from the festival and enjoy an evening of togetherness and celebration with friends and family.