Driving a motor vehicle on any Auckland beach is currently prohibited, except to launch or retrieve a boat, or in an emergency.
However, Auckland Council Franklin area operations manager Eli Ewens says the about 3500 permit holders who comply with specific rules, including having a registered vehicle, can drive on specific beaches - including Karioitahi.
"Unregistered vehicles, including trailbikes and off-road buggies, are not allowed on any beach and Police and Auckland Council staff will check over summer.
"We are aware of vehicle safety issues at Karioitahi and are working with Franklin Local Board, iwi, Police, Auckland Transport and the surf club to put a programme in place."
He says it's important to balance the interests of all to ensure everyone's enjoyment is maintained. "But we must also act to protect public safety and the environment."
The surf lifesaving club has raised concerns that with growing visitor numbers the 'safe zone' between the club and beach is so cluttered with drivers that lifeguards may be prevented from getting to the water quickly and safely in an emergency.
Franklin Local Board Waiuku subdivision member Gary Holmes recently conducted an online poll about vehicles on the beach.
"Poor and aggressive driving regularly arises, and I got hundreds of responses. In the main it's the few spoiling it for the many but 60 per cent of poll respondents opposed a ban. The rest don't, and they're increasingly frustrated at bad behaviour, particularly motorbike riders.
"Some locals went as far as saying they no longer go because of reckless behaviour, while others said a fatality or serious accident was inevitable."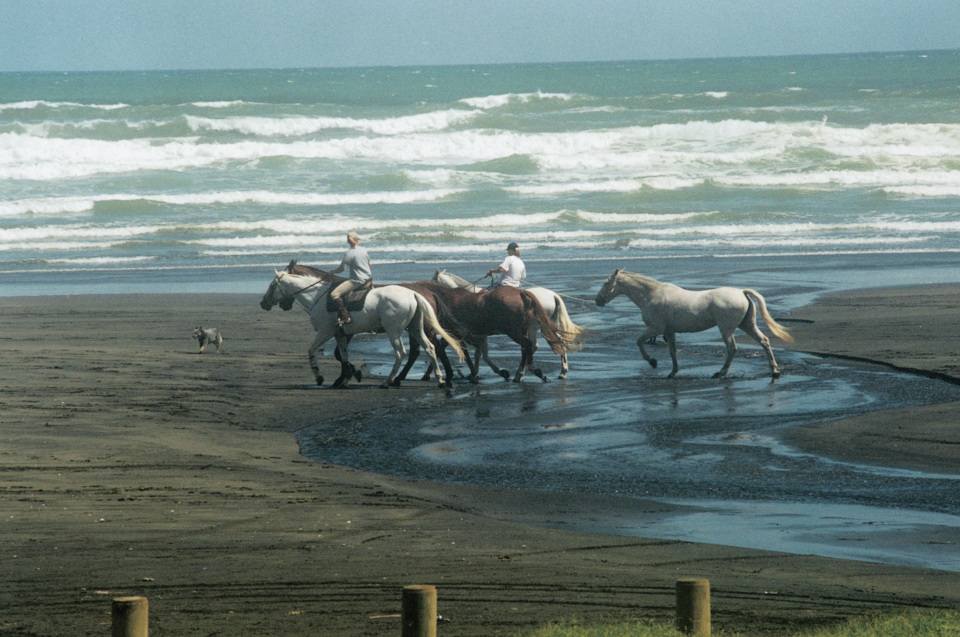 Fellow Waiuku subdivision representative Sharlene Druyven says members are aware of the problem and police and council staff have met. "It's an issue with some complexities around the beach being a road, but also with many locals wedded to vehicle access.
"We have work underway around the management of Karioitahi reserves and expect to get advice about addressing the issue. We are also seeking input from Auckland Transport and Auckland Council's environmental services staff, but ultimately the beach is a road and road-user behaviour is a police matter."
She says current legislation means AT can't close a road for any length of time and the surf club might have to campaign to see if the relevant legislation around beaches as roads can be changed.
"We have tried to help by funding increased safety signage at beach entrance points over the past three years, with limited success."
Both say change is possible, with the Far North District Council modelling a bylaw on rules in place in the Whangarei area to ban access to Coopers Beach and impose speed limits elsewhere in response to poor driver behaviour.
Ninety Mile Beach is often cited as a working example of a beach doubling as a road, but a 30km/h limit and signage spelling out rules for driver behaviour have been in place for years in response to community concerns.