Dreams are being created and aspirations shaped in a concrete garage just off Karangahape Road in the central city.
Established by Awhina Mai Tatou Katoa (AMTK), The Shed Wānanga is a community space focused on working with street whānau.
Waitematā Local Board recently funded carving and craft workshops where participants left with a renewed sense of purpose captured in a wood taonga pendant, carved as a reminder of their time and experiences.
"We saw a need for an art space as a format," AMTK workshop facilitator and consultant Teare Turetahi says.
"It's an environment that helps people to heal, it's a different type of medicine."
The facilitators and kaiako (teachers) are Māori with lived experience of mental distress, homelessness and/or addiction, who are able to use their skills and knowledge to support others going through similar experiences.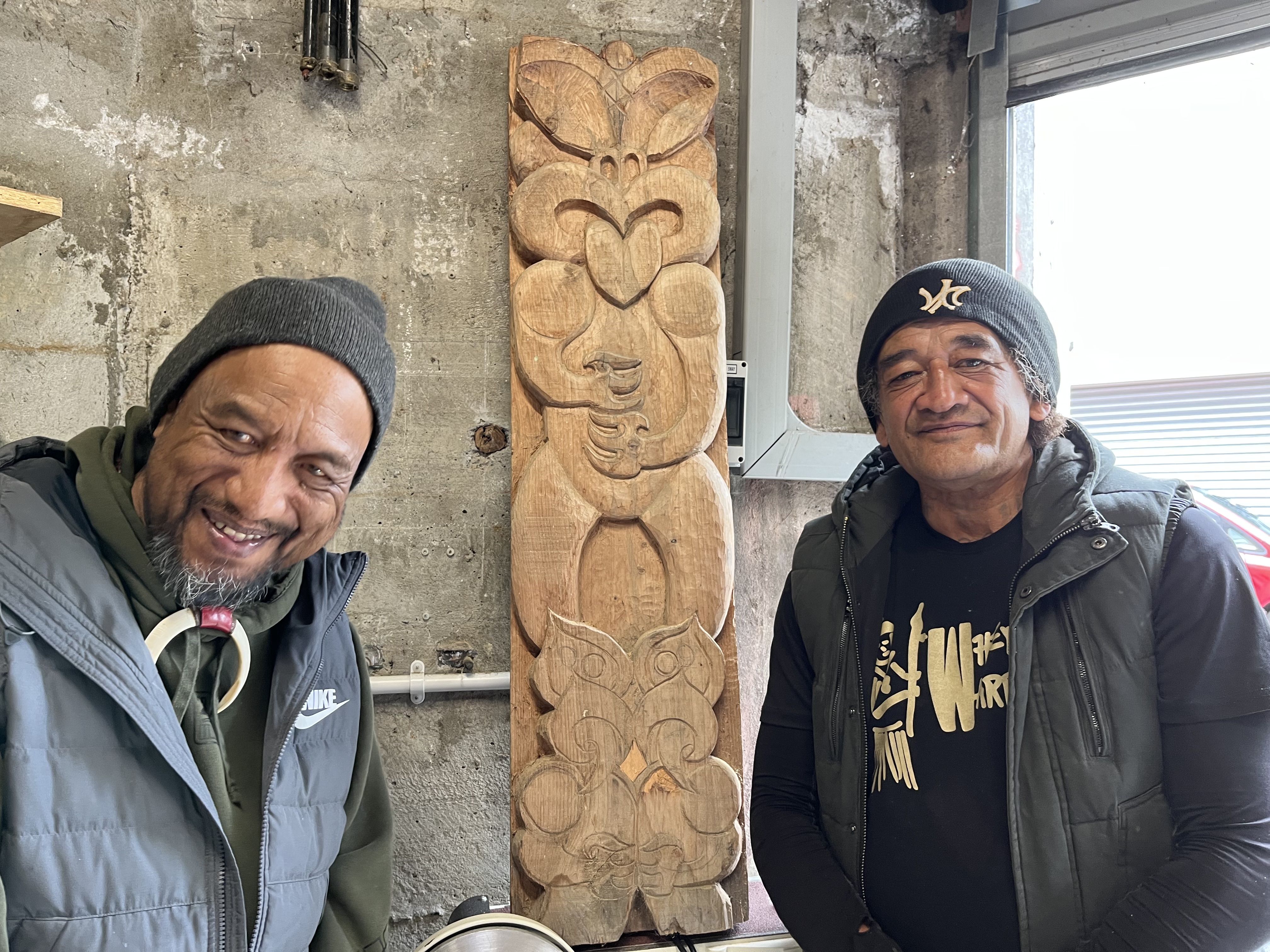 While participants learn manual skills that can seed social enterprises, the experience enables them to use their mātauranga (knowledge) to influence positive health outcomes. They can also connect with nature through the story they are polishing and uncovering in the grain of the wood.
"It's our ancestors and Te Ao Māori, and I want to teach people that," workshop facilitator Te Rangimarie Akina says. 
"Giving that teaching to others helps them."
The dynamics of whanaungatanga (relationships) are incorporated to support participants to grow and evolve their networks, capacity for storytelling and to seed fruitful and beneficial relationships.
About Awhina Mai Tatou Katoa
Awhina Mai Tatou Katoa means 'to embrace us all' and is used as a positive statement for oneself or a community in terms of guidance and care. The social initiative is run by people with lived experience of homelessness to uplift and empower the homeless by using creativity as a tool for connection.
Stay up to date
Want to stay up to date with all the latest news from your area? Sign up for your Local Board E-news and get the latest direct to your inbox each month.
Sign up for Waitematā Local Board E-news.