Let the magic of Christmas begin.
Trees lining the edges of Queen Street are already filled with Christmas lights, a pavilion will soon shine like a beacon of colour in Te Komititanga, and music and free performances will ring out across the square at lunchtimes and twilight.
The pavilion is co-created by award-winning designer Angus Muir, Matt Liggins, and Auckland Council city centre place activation principal Barbara Holloway.
Bring the kids and see their eyes fill with wonder as roving stilt walkers defy gravity, jugglers send objects into orbit, Christmas elves arrive early from the North Pole, and tinsel-covered friendly monsters pique their curiosity.
Head further up the street and marvel at more than 100 marionette puppets re-telling the story of 'The Chaos before Christmas' in the windows of iconic store Smith & Caughey's.
"Everything is hand-crafted. We love the charm of the marionette puppet. Costumes are hand-made, some with stripes painted on, to match the pages of the book and honour the author and the artist," says Kevin Broadfoot of Smith & Caughey's.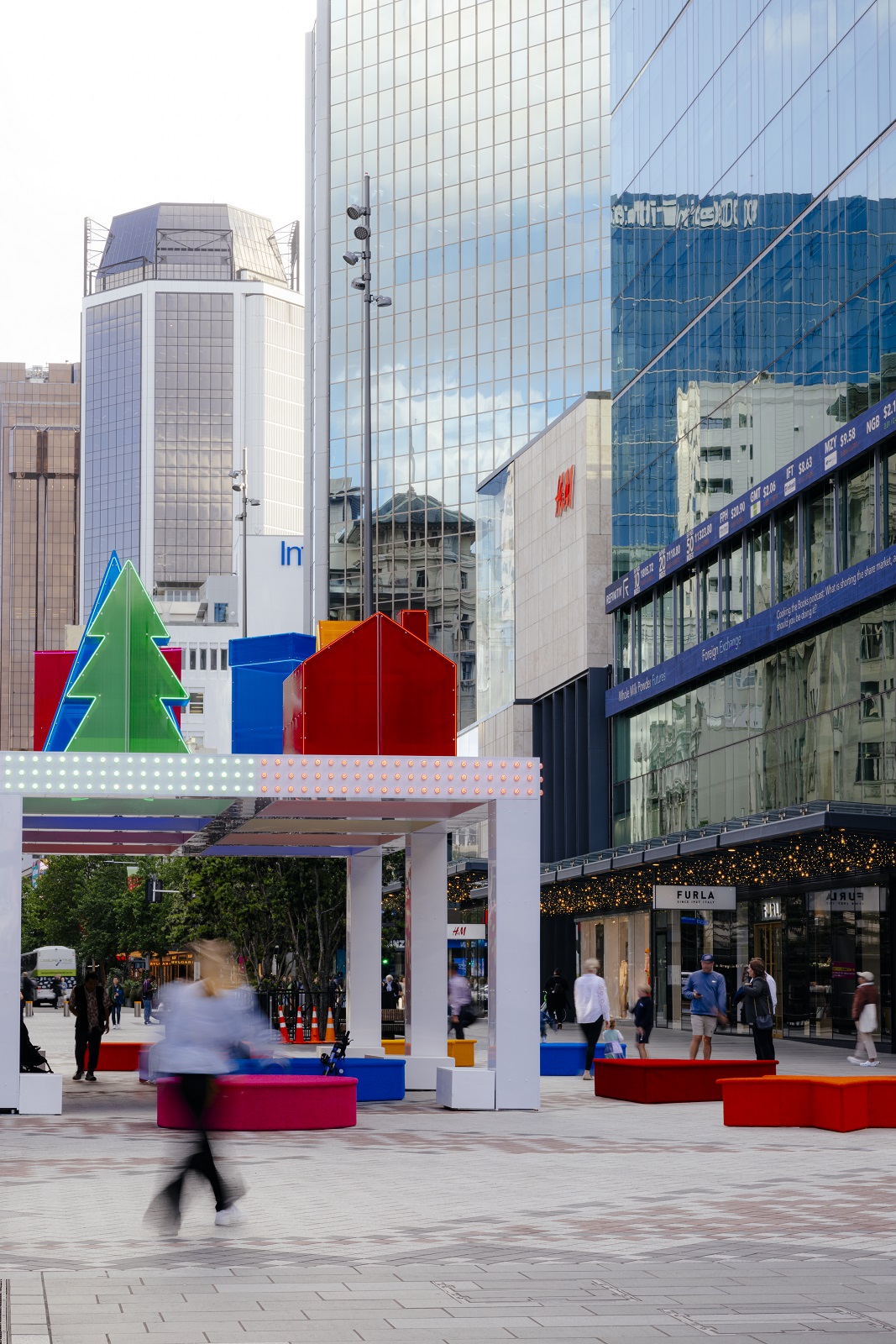 Nearby, LEGO New Zealand, in partnership with Auckland Live, Heart of the City and Auckland Council, will reveal a magical experience at Aotea Square. Inspired and supercharged by Kiwi kids across the country, families will see a giant LEGO build, community performances, food trucks and an epic visual experience coming to the heart of Auckland city in December.
It's all happening as the finishing touches are applied to our new Queen Street design - Mayoral Drive to Shortland Street. From 25 November, don't miss Queen Street's innovative Waihorotiu path, wide footpaths, native plantings which tell a story and shops brimming with Christmas optimism.
"Queen Street is going to be a stunning destination. We're excited about it," Broadfoot says.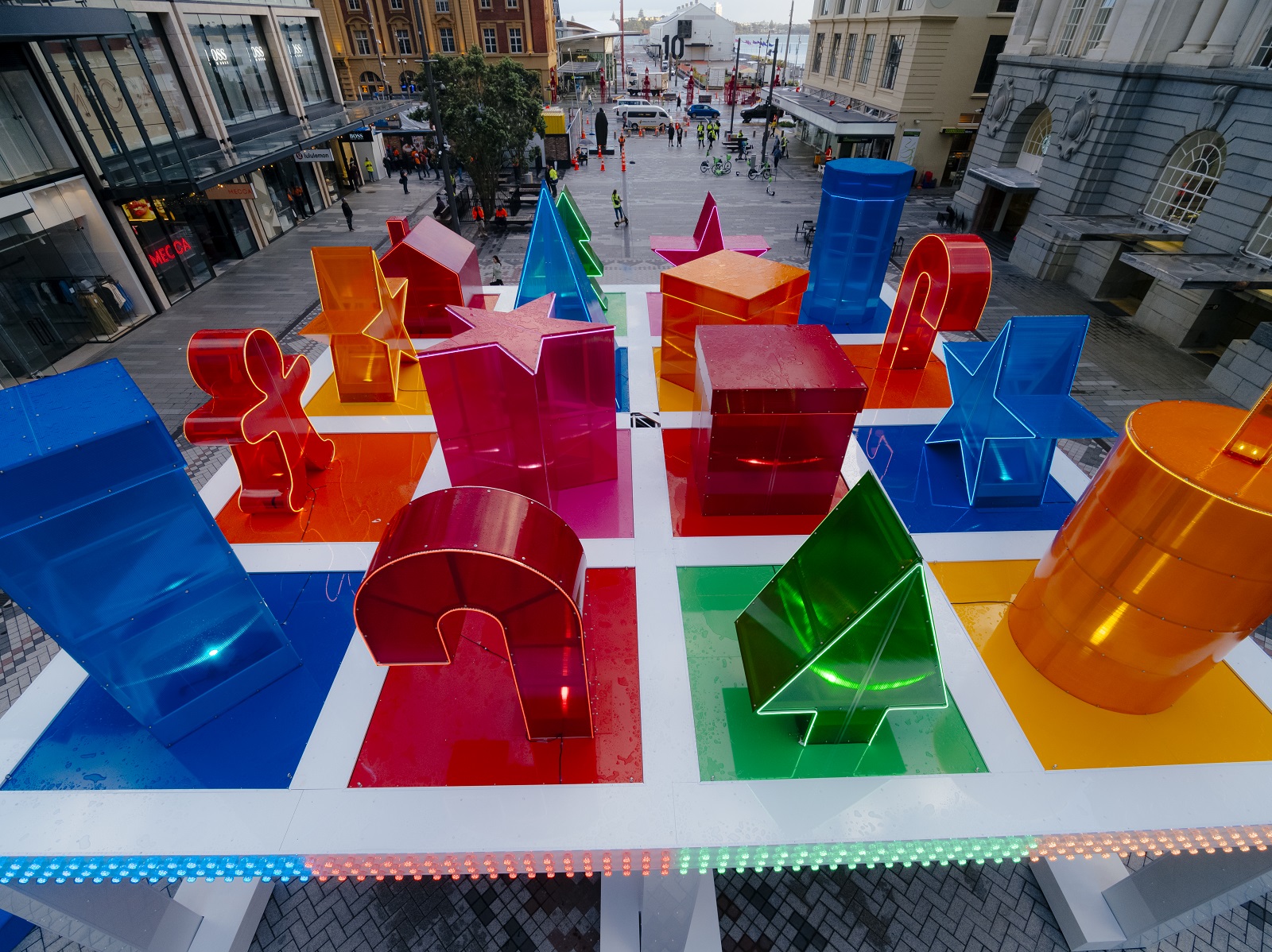 Auckland Council and Heart of the City, along with their city centre partners, are proud to bring the magic of Christmas to the city centre from Friday 25 November to Christmas Eve, supported by the city centre targeted rate.
The schedule of free performances can be found at heartofthecity.co.nz/christmas and at onsite kiosks in Te Komititanga. This schedule may be subject to weather.