It's the coveted spot in New Zealand's version of the Monopoly board game. It's New Zealand's premier street. It fires up the passion of Aucklanders. It's a dynamic place. And the lower end of Queen Street - from Mayoral Drive to Shortland Street - is all shiny and new and ready for you to visit.
Here are four must-see things to get you started:
Te Komititanga
Breathe in the scale of this magnificent city square, a place for music, arts, light shows, buskers and festivals. Its name reflects the mixing of people, converging from multiple transport points, and the place where the waters of the Waitematā and Wai Horotiu stream merge. 
Look down and see 37,000 individual pieces of basalt pavers laid in a pattern by mana whenua artist Tessa Harris (Ngāi Tai Ki Tāmaki) and her team of weavers to depict a whāriki (welcome mat) made from harakeke (flax).
Restored Chief Post Office
Catching a train to or from downtown? You won't miss the restored 109-year-old Chief Post Office (CPO), now the grand entrance to the Britomart Transport Centre  
Look up and you'll see a beautiful dome that is fit for a cathedral. Look down and you'll see the original foundations encased in glass, telling their extraordinary story. In a complex feat of engineering, the building's weight was transferred to its new foundations and this emblem of Auckland's past is now restored to its former glory.
Galway Street
Weave a path around the corner to a stunning new shared space: Galway Street. Once you've let yourself be captivated by the area's urban charm, the smoothed edges of the street will lead you to one of Auckland's hospitality gems: Britomart and Takutai Square. Taste the food, wine and shopping and you will be transported (at least metaphorically) to other style capitals of the world.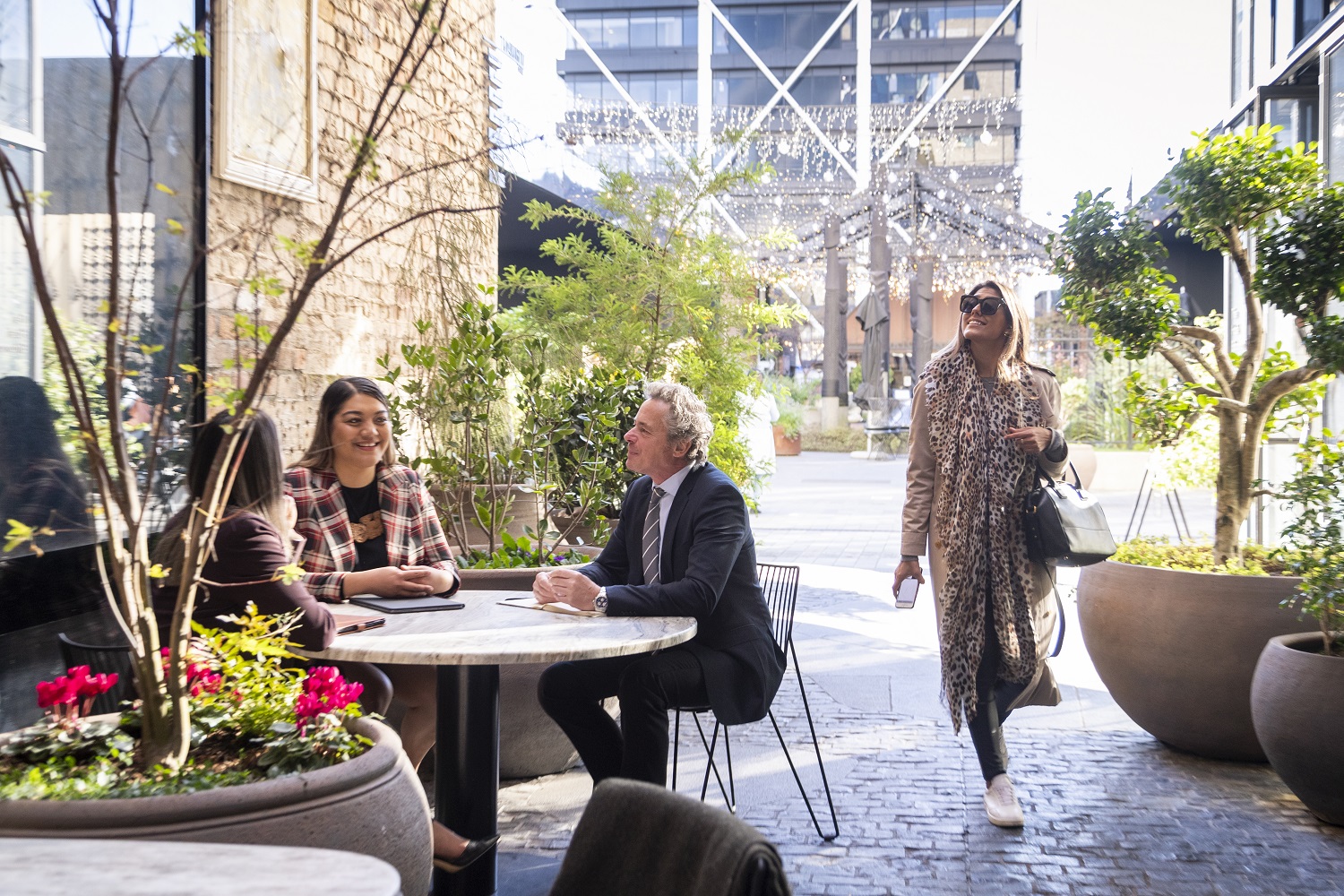 Shopping and dining
For all the delicious offerings and shopping delights of the area, we'll throw to the awesome team at Heart of the City who have their finger on the city centre pulse. Explore places to shop here, to dine here and for bars and nightlife here.
The enhancement of the lower end of Queen Street, where the premier street meets the sea, has been delivered by Auckland Council, Auckland Transport, City Rail Link and private developers.
Find out about the next big development – the midtown regeneration - at ProgressAKL.co.nz/Midtown.