Auckland Council is pleased to announce the latest season of both Music in Parks and Movies in Parks for this summer.
A beloved summer staple in Tāmaki Makaurau, the season promises to delight Aucklanders of all ages, says Auckland Councillor Richard Hills who Chairs the Planning, Environment and Parks Committee.
"The team has worked hard to deliver incredible acts and movies to provide free entertainment for Aucklanders of all ages. Enjoying a great movie or some of Auckland's incredible musical talent is a great way to spend an afternoon or evening in one of our amazing local parks."
Richard encourages all Aucklanders to check out the websites for both Music in Parks and Movies in Parks to plan some free summer entertainment.
Showcasing superb local talent
Auckland Council celebrates 45 years of providing fantastic music in parks around the region. The series of free concerts started in the late seventies and has been entertaining Aucklanders during summer ever since.
This summer's season kicks off with the sound of big band jazz returning to Auckland Domain's band rotunda on Saturday 14 January 2023. Chill out to the smooth swing music performed by The Con Alma Big Band and Goldsmith Baynes.
A guaranteed summer highlight for opera fans, NZ Opera will explore what opera is in Aotearoa, celebrating and embracing our cultural diversity along the way. The curated evening will be the perfect way of enjoying Auckland Anniversary weekend.
Kiwi music legend Don McGlashan will anchor our hearts with the iconic Kiwi Anthems. Sunlight will filter through the trees as the tunes of Don's solo career and his work with The Mutton Birds echo around. Held at Lloyd Elsmore Park on Saturday 11 March, arranging something with your friends for an afternoon with Don and The Others will leave you feeling happy.
But the season is more than these three events. Over sixty musical acts will perform across 18 events from Pukekohe in the south, through Helensville in the west to Snells Beach in the north.
Details for all events and the performers can be found at the Music in Parks webpage.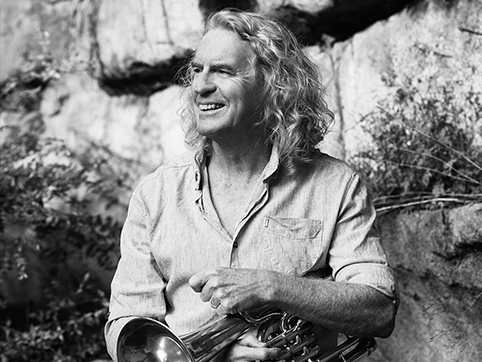 Fun viewing for the whole whānau
If movies are more what you consider a great show, then ladies and gentlemen, this is the moment you've waited for.
With pre-show entertainment there is plenty to delight as the sun goes down and the stars come out to shine. Whether you have a need for speed, want to take a righteous ride with Crush and Squirt, or have a love of bananas, we say "you're welcome", because the line-up for Movies in Parks this season promises plenty for all the whānau.
Premiering on the Friday of Auckland Anniversary Weekend, the movie showcase will take you on a magical Hollywood journey across Tāmaki Makaurau.
Head to the Movies in Parks website to find the free outdoor screening nearest you.