Summer is the season when Tāmaki Makaurau really shines. With it having been a tough year for many of us, a summer of quality time with friends and whānau – and don't forget our four-legged friends – will be the perfect remedy for weary bones, and Auckland is the perfect place to do that. To provide some inspiration for the warm longer days, here are 50 free activities from across the region for you to enjoy a fun-filled summer in Tāmaki Makaurau.
1. Enjoy a BBQ under the pōhutukawa trees at Wenderholm, Auckland's first and oldest Regional Park, followed by a game of frisbee on the white sand beach at low tide.
2. Have hours of fun with the comprehensive collection of Māori recreational elements at the brand new whānau ātea (family space) at the foot of Te Pane o Mataoho / Te Ara Pueru / Māngere Mountain.
3. Take in the stunning free public art downtown, from Michael Parekōwhai's the Lighthouse on Queen's Wharf to Michio Ihara's Wind Tree at Wynyard Quarter (visit aucklandpublicart.com). 
4. Explore Devonport's missing maunga at Mt Cambria Reserve and then discover local history at the Devonport Museum at the base of the maunga.
5. View the beautiful artwork at the Auckland Art Gallery Toi o Tāmaki, including the incredible Goldie and Lindauer paintings. This summer there is also the amazing Robin White exhibition to be wowed by. Be sure to take in the Creative Learning Centre with the kids for plenty of art-inspired craft activities too.
6. Get lost in a literary adventure with one of the Top 100 books from Auckland Council Libraries under the shade of a tree in your local park.
7. Discover the Te Auaunga / Oakley Creek Walkway and take in the visual delight of NZ's highest urban waterfall.
8. Explore the rock pools and the creatures that call those pools home at Tāwharanui Regional Park. Please leave everything as you find it though as it's a marine reserve.
9. Get dancing with big band swing and Te Reo jazz for free at the Auckland Domain band rotunda as part of Music in Parks.
10. Lounge under the stars and take in a free summer blockbuster in a local park with Movies in Parks.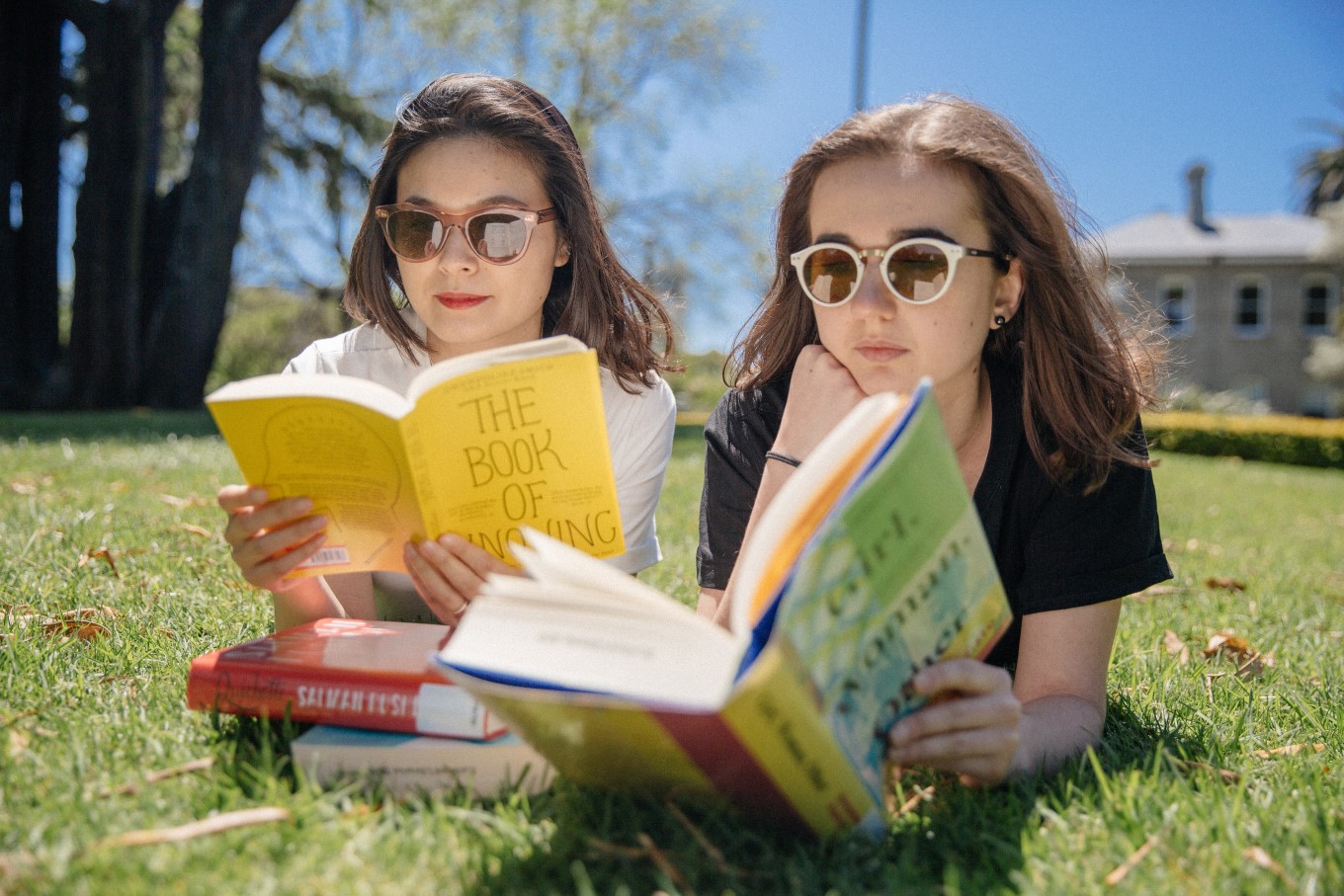 11. Keep the kids cool with the Potters Park splash pad before taking in the incredible "Boy Walking" public art piece by Ronnie van Hout.
12. Take in the wonder of hidden treasures in the Captain, Collectors, Friends and Adventurers exhibition at the New Zealand Maritime Museum.
13. Play a full-sized game of snakes and ladders, climbing up ladders and slithering down slides at the Bramley Drive Reserve playground in Farm Cove.
14. For a unique after dark adventure, look for bioluminescence in the water at Mahurangi Regional Park. Note: Gates close at 9pm, but they will let you out when you are ready to leave.
15. Go Kiwi spotting after dark at Tāwharanui Regional Park. Make sure you wear warm clothes; good shoes and your torch should preferably have a red light (red cellophane can work quite well). Remember to give kiwi plenty of space. Note: Gates close at 9pm, but they will let you out when you are ready to leave.
16. Join the Rainbow Community on the Pride March down Queen Street to celebrate our thriving LGBTQA+ identity in Tāmaki Makaurau.
17. Watch one of the Vector Lights on the Harbour Bridge shows from Silo Park or Westhaven (visit the Vector Lights webpage for show times).
18. Celebrate the wonderful diversity of communities, cultures and people of South Auckland at the Fresh Gallery Ōtara, or soak up the Māori and Pacific artistic vibes at Ngā Tohu o Uenuku / Māngere Arts Centre.
19. Take in the majesty of the historic Upper Nihotupu Dam in the Waitākere Ranges Regional Park before meandering along the old tramline to the bottom of the dam.
20. Surf down the 100-foot sand dunes at Lake Wainamu, Te Henga / Bethells Beach for the ride of your life with your boogie board.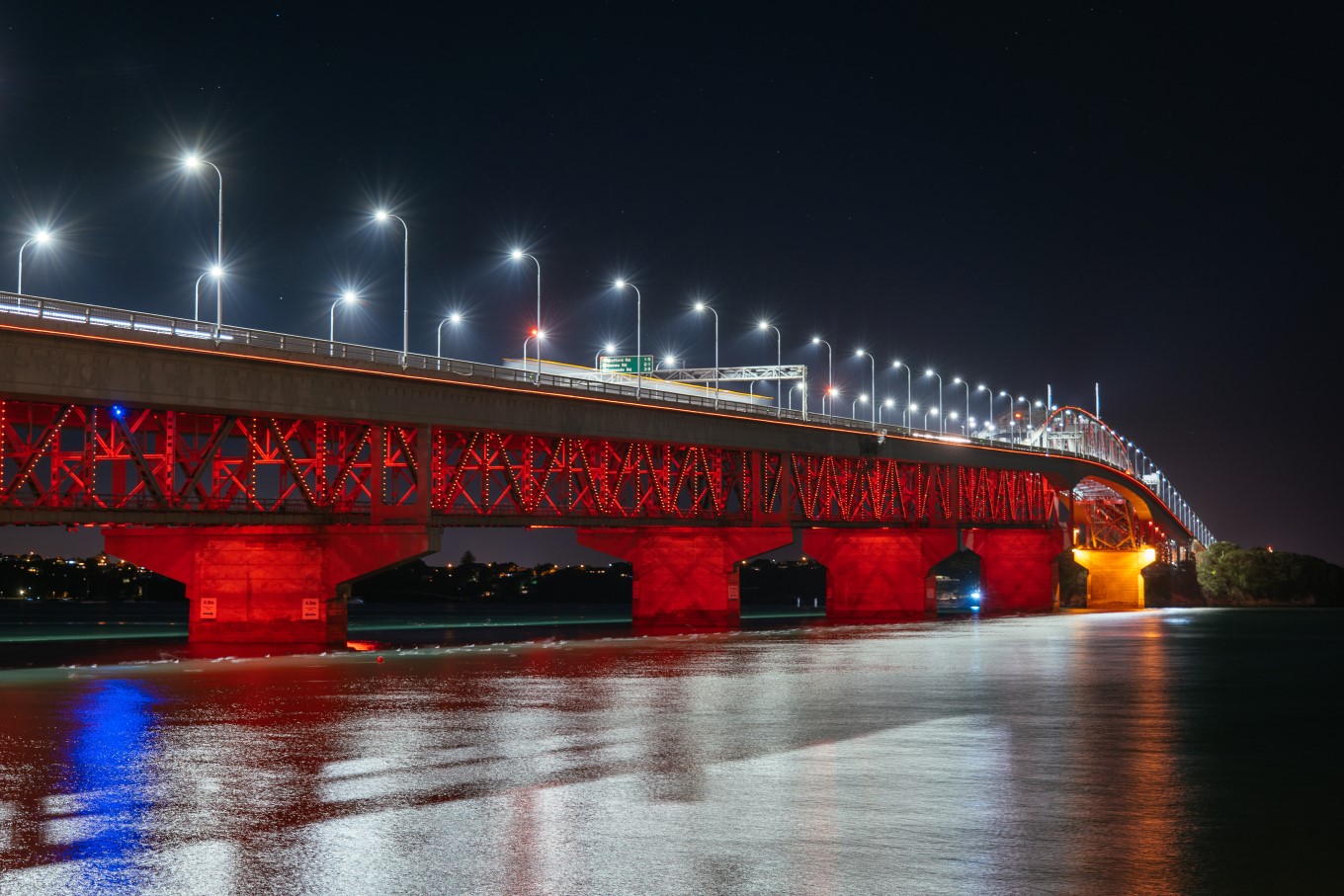 21. Be wowed by a world-first display of Peter and pregnant Barbara, the Tyrannosaurus rex skeletons at Tāmaki Paenga Hira Auckland War Memorial Museum before going on an augmented reality dinosaur hunt through the museum to find six prehistoric escapees.
22. Challenge a friend to a game of disc golf in Henderson Park (need your own disc).
23. Enjoy the tranquility and remoteness of the Manukau Heads lighthouse at the top of Āwhitu Peninsula
24. Wander along the Chelsea Heritage Path in Birkenhead, and let the family pooch have a run around in the off-leash dog exercise area.
25. Take a ride along the new Glen Innes to Tāmaki Drive Shared Path Te Ara Ki Uta Ki Tai (the path of land and sea). Stage 4 is still to be completed but stages 1-3give you a great 5 kilometres-long ride.
26. Shoot some hoops at each of the Five Boroughs basketball courts across Tāmaki Makaurau located in Otamariki Park, Avondale Central, Pt England Reserve, Hooton Reserve, Victoria Park.
27. Sit at the end of the boardwalk atop of Maungawhau / Mount Eden and simply watch the world go by.
28. Visit the Arataki Visitors Centre and learn more about our native flora in the Waitākere Ranges Regional Park with the nature identification trail.
29. Get your fitness up after Christmas with over 3000 steps along Ōmanawanui track above Whatipū – the incredible views from the top over the Manukau Harbour entrance are a great reward.
30. Stroll around Auckland Botanic Gardens and enjoy more than 10,000 plants from around the world.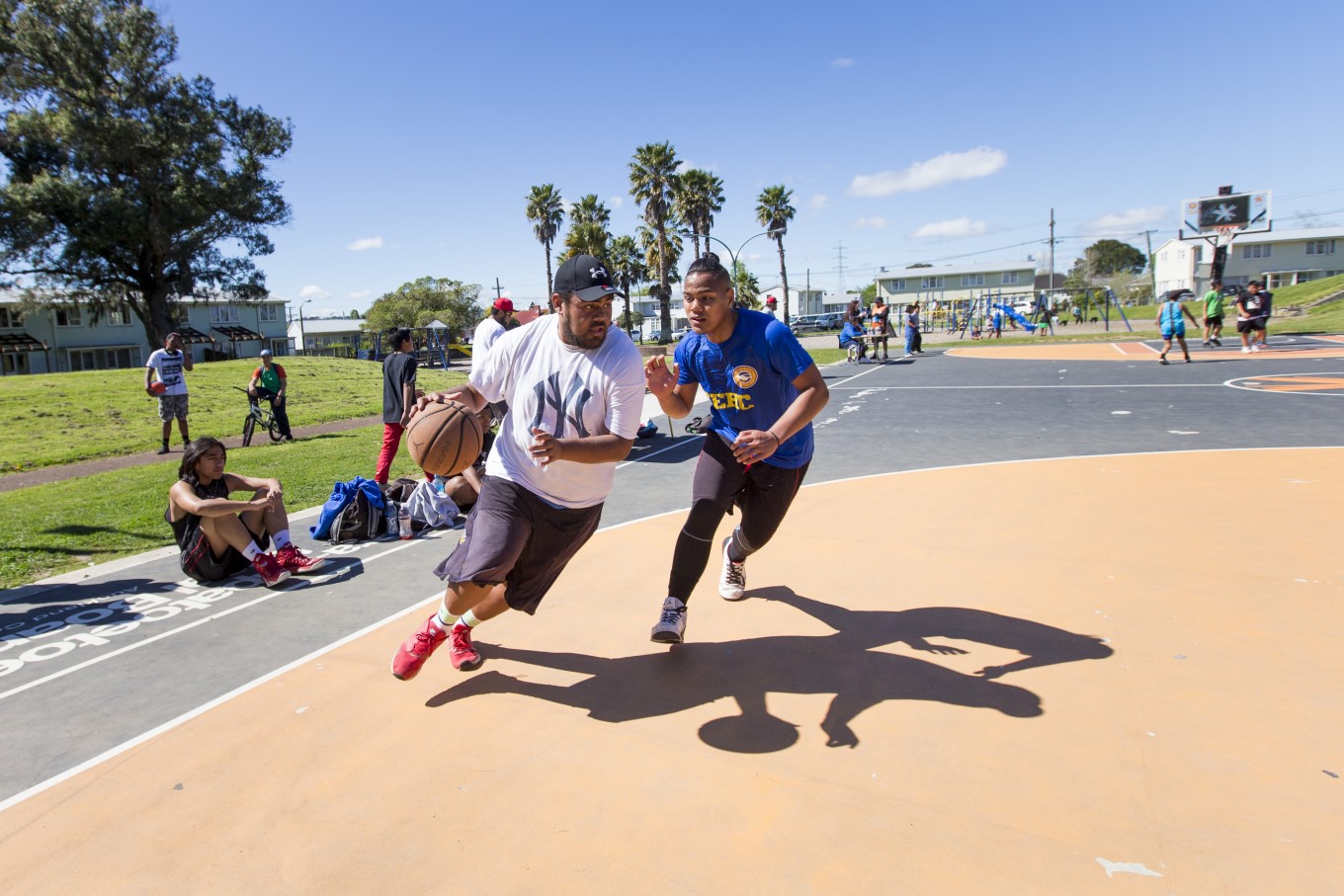 31. Picnic with the whānau at Cornwallis Beach on Pūponga Peninsula, which has shade, safe swimming barbeque spots and plenty of space for some fun games.
32. Step back into history with the Bon Voyage outdoor photography exhibition on at Atrium on Takutai and Te Ara Tahuhu, Britomart.
33. Take a closer look at historic Auckland with the Winkelmann panoramas exhibition on display at the Central City Library, showcasing the city during the first decades of the twentieth century.
34. Get up close and personal to a range of farmyard animals with a stroll around the Ambury Farm Path in Māngere Bridge.
35. Celebrate a fantastic family day out with great performances as part of Waitangi ki Manukau in Hayman Park or Waitangi @ Waititi in Glen Eden's Hoani Waititi Marae.
36. Visit the all-abilities playground at Te Pua / Keith Park in Weymouth.
37. Perfect your grinds, ollies and flips at one of Auckland's skate parks. Try Valonia Reserve (New Windsor), Victoria Park (Auckland Central), Barry Curtis Park (Flat Bush) and Marlborough Park (Glenfield) for starters.
38. Check out the incredible Wallace Arts Trust collection at the amazing Pah Homestead within the beautiful grounds of Monte Cecilia Park, Hillsborough
39. Explore internationally significant heritage landscape of Ōtuataua Stonefields Historic Reserve near Auckland Airport. A wāhi tapu (sacred place), it is a great place to observe how innovative Māori farmers were in using volcanic stones to keep the soil warm for tropical crops like taro and kumara.
40. Enjoy the great public spaces of Te Komititanga and Te Wānanga in the city centre. Make sure to check out the mussel lines on the underside of Te Wānanga, an innovative environmental trial with mana whenua to improve water quality in Te Waitematā.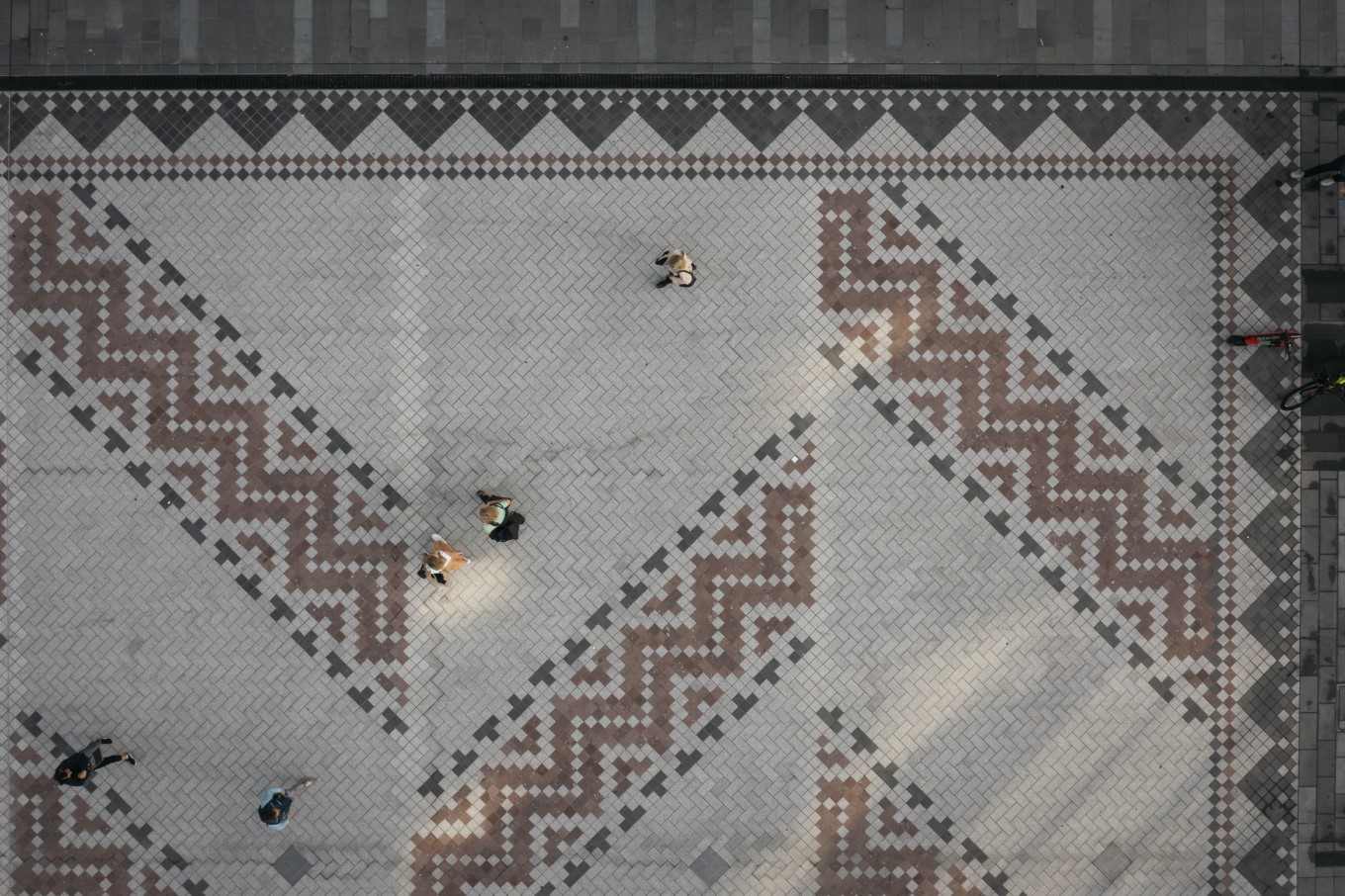 41. Try a self-guided tour of Auckland's heritage with the Walk Auckland app.
42. Snorkel amongst the mangroves in the Whangateau Harbour or around the coast at Leigh's Matheson Bay.
43. Discover the scenic Waikōwhai Walkway as it weaves its way along the north coast of the Manukau Harbour for ten kilometres from Taumanu Reserve in Onehunga through to Lynfield Cove.
44. Take in the gannet colony at Ōtakamiro Point, Muriwai which is one of the few mainland breeding colonies in the country.
45. Give mountain biking a go at Arch Hill Scenic Reserve with over 3 kilometers of trails to explore including the Training Wheels Track, Twist and Shout, Tip Track and Can of Worms.
46. Celebrate the Year of the Rabbit and take in the wonder and beauty at Auckland's Lantern Festival over Waitangi Weekend in Manukau.
47. Test the kids' balance at Shoesmith Domain Recreation Reserve in Warkworth. Try out the tightrope, rotating balance beams, stepping posts and climbing nets!
48. Improve your bike confidence at one of the permanent bike pump tracks. For starters check out the ones at the Grey Lynn Park, Waterview Reserve, or Birkenhead War Memorial Park.
49. Explore Auckland's foreshore by foot or bike from below the Harbour Bridge through Westhaven and along the fantastic tree-laden Quay Street to Mission Bay, or extend the walk an extra three kilometres and continue to St Heliers' Achilles Point for stunning views back to the city centre.
50. Simply cool off and relax at one of Auckland's magnificent beaches.
Finally, a bonus: find a nice spot in your favourite park to sit, breath in, relax, watch the clouds go by and be thankful we live in such an awesome place called Tāmaki Makaurau Auckland.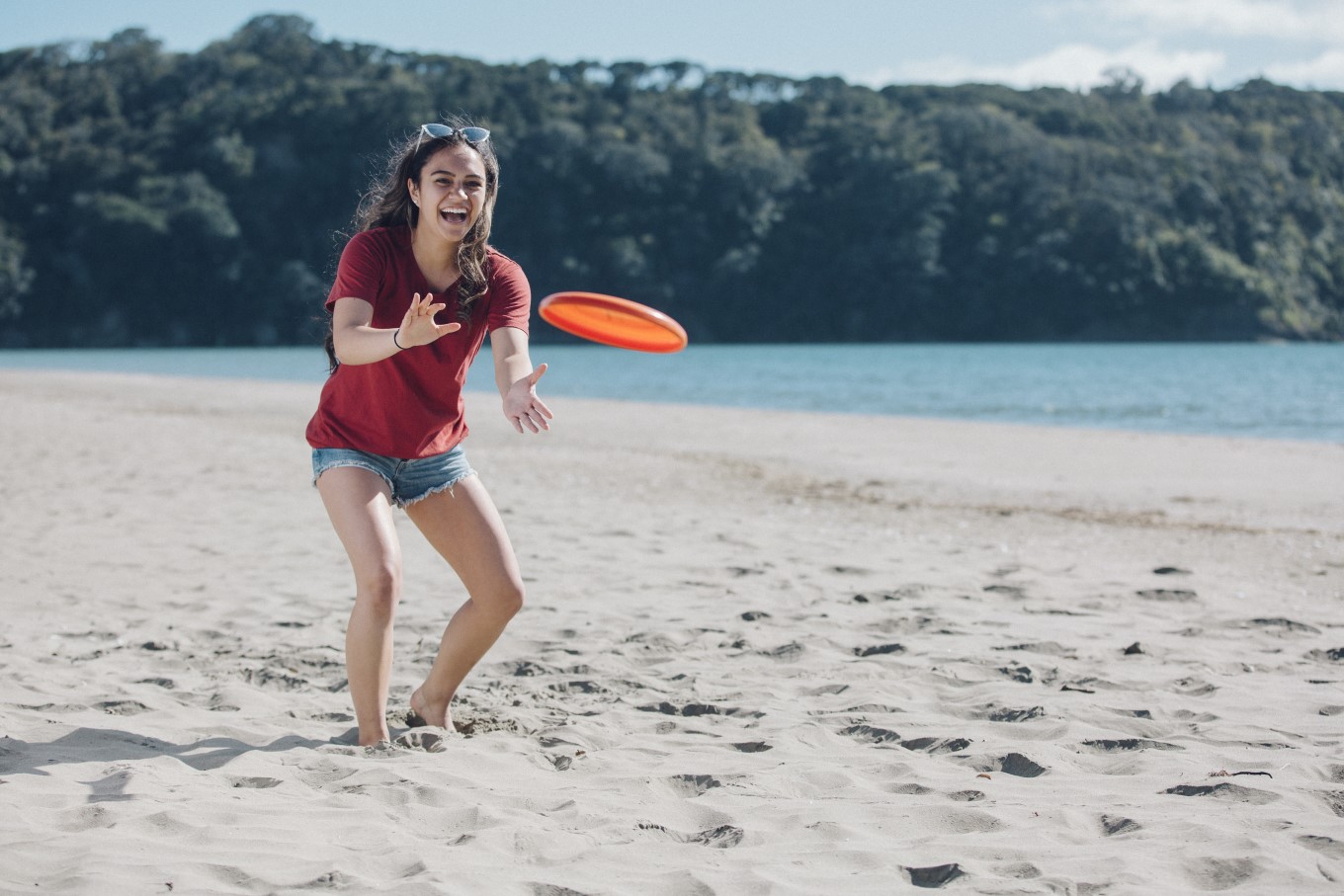 Check before you swim
Before you take the plunge this summer, check out the Safeswim website for up-to-date information on water quality, wind, waves and tides as well as jellyfish swarms and other hazards. Safeswim is a fantastic tool to help keep you and your whānau safe.
With long summer days finally here and your favourite swimming spot calling, now is a great time to think about how to stay safe around the water.
Stay safe and have fun in the water this summer by following these tips.